At present, satisfying customers is more crucial than it ever was. Websites and customer care services serve this purpose. I was introduced to the concept of a good customer dealing by Frontier Internet's responsive website.
Do they have a website?
That is the first question someone asks when you introduce them to a new brand or company. And if you tell them about the company's presence on Instagram, snapchat, and Facebook, you have not answered their question. It seems as if having a website authenticates what the company does. I, myself, google the company the first time someone introduces me to it to see if they bothered designing a website for themselves. And if they did, I like them already. However, it is strange that people expect the companies to have websites because many of us view the pages on Instagram or Facebook. We hardly visit the website, unless we want to make a purchase. But many brands have created Facebook and Instagram pages for selling their products. They do not have a website and I think that is not a wise decision on their part. In my opinion, it is very essential for a business to create a website if they want to grow. Even my internet service provider, Frontier Internet, have a website where I can learn about all the new deals and packages before I subscribe to one.
While some businesses might ignore the importance of a website, here are some reasons how companies can benefit through them: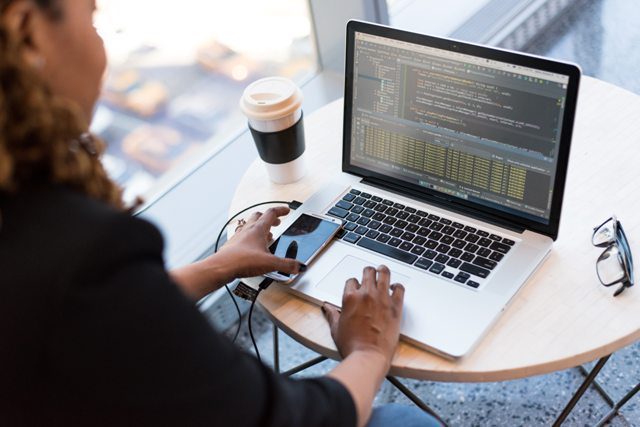 Although not free, developing a website for your business is much cheaper than advertising your brand on billboards or television. Using print media, television or radio is a rather clichéd concept when it comes to advertising. I mean I do find billboards attractive and they keep me entertained when I am not driving, but the company has to spend a hefty amount of money if they choose to get to their audience through such channels. A wiser alternative is to hire a website developer, pay him once and get an attractive and easy to use the website for the customers to visit. It will easier for the customers to interact with you through the website as well. And the cost that you save from advertising can be spent elsewhere.
A satisfied customer is a happy customer. And one who will remain loyal to the brand/company as well. Hence, every business should aim to satisfy its existing and potential customers. Many people are always on the run and it becomes almost impossible for them to spare time and visit a store. They would rather look for brands that have a website and purchase online. This means that having a website increases your chances of having increased sales, as it will create convenience for the customers. And I am sure everyone loves receiving things on their doorsteps as they want to save themselves the hassle to drive to the store.
Building good relationships with customers is the key to business development. And a website does just that. It enables the customers to interact with you directly by giving them the option to send you direct feedbacks and answering questions regarding your products. When you answer each customer's queries and value their feedback, it gives the customers a sense of importance and they tend to return to your website for more purchases. This will eventually create a good relationship between your company/brand and the customer.
A website is a platform that gives a business to build credibility amongst its customers. And the more credible a company is the better the chances of it succeeding. Your website is the tool that will communicate to your customers why they need to put trust in you. It will also convey the message of your authenticity to your customers and will tell them that you care. Once, the customers will have this sense of care from your brand/company, they will keep returning to you and refer you to other friends and colleagues as well. And before you know, your business will be aiming for new heights.
With that, I hope this blog highlighted the importance of creating a website for your company. Summarizing the advantages for you all, I would like to say that websites offer a good platform for interaction between the company and the customers and help to build the credibility of a brand. I would now like to say a Bye bye to you all as I am only left with enough data to upload this blog as my Frontier Deals are about to exhaust. But I will pay for my next month's subscription soon and come up with a new topic to discuss with you all!
Author:- Clare Abner