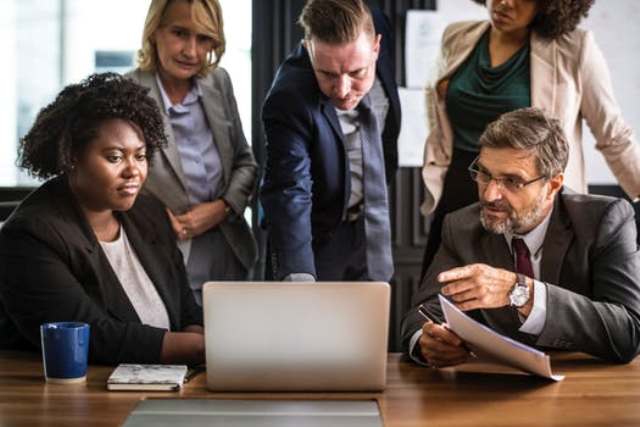 Marketing managers have the responsibility to build meaningful and long-term relationships with the existing customers and the new ones. According to market reports, over 65% of the participants are more likely to turn into paying customers immediately after attending a brand event. The figures keep improving each year, showing how much event based marketing is making an impact on the audience. More organizers are relying on live marketing to enhance their influence and increase consumer engagement.
With almost every major brand turning to experiential marketing, the possibilities for the new startups are becoming narrow. Aside from sponsored events and gifts, there are tons of other ways to increase consumer engagement. Here are some of the simplest, yet most brilliant ideas to include experiential marketing into your marketing mix –
Do not forget the photo booths
As of 2018, all companies love photo booths as part of their on-ground events. These photo booths can not only help turn memories into permanent pictures, but with Wi-Fi connectivity, they can help turn any form of media into shareable content. It keeps all on-premise content easily shareable via social media. Whether it is a simple picture or a GIF from a series of images, it engages the users and entertains them. Today, there are tons of varieties of photo booths for your upcoming event you should consider. Some of the most popular ones include the selfie booth and GIF generators.
Indulge in a bit of virtual reality
No campaign seems complete without a generous dose of virtual reality in 2018. Almost all leading brands including IKEA and Apple have tried including VR in their recent experiential marketing efforts. By 2022, you can expect the AR and VR markets to reach a market size of $200 billion. Although the personal use and home adoption remain farfetched events at the moment, the inclusion of VR has enabled professionals to reach their customers freshly and finitely. Rentals on VR headsets and software are nominal compared to setting up an actual outdoor or indoor experience for the innumerable attendees at any event.
Demonstrations and classes are still good to go
It is never too late to give live demonstrations to the audience. Everyone loves a few free samples and coupling your educative session with the "try before you buy" motto should help your brand reach new corners of the market. Appointing brand ambassadors and inviting people to try free samples is one of the most time-tested, yet effective ways to embrace experiential marketing. It is also one of the most budget-friendly ways to enter a new market. Demonstrations are great ideas if you are introducing a product or brand. Learn how to liven up any trite demonstration idea by visiting the Roots3 Productions experiential marketing agency website. Till date, they offer the highest investment to returns ratio among all proven on-ground marketing methods.
Giveaways make brands more lucrative
Who does not love prizes? Prizes mean you have won something! They make people feel like winners. Adding competitions, raffles and quizzes that end with lucrative rewards are brilliant ways to improve the visibility of any brand. Just couple these giveaways with social media shares and you have got yourself a social media marketing campaign on a budget. All you need is enough content for these competitions, resources for the prizes and branded hashtags for the marketing strategy. Of course, you also need the best experiential marketing agency in town to orchestrate the event on a grand scale.
Don't forget charity as a tool
Charitable acts never get old. Whether it is for a no-kill animal shelter or a drive for the rehabilitation of the homeless, you have tons of options to do some good for the society and claim your share to fame in return of that. According to several leading marketing reports, over 85% of the customers are more likely to invest in products and services that serve some charity. You can introduce a special price offer where a certain percentage goes towards planting trees or some other charitable activities. One of the leaders in this area is Google with their Building a Better Bay Area campaign. In this campaign, the attendees could click posters to decide which charities should receive more money. Always try to tie up with local institutions and social work groups for the best results.
Market trends show that almost all leading companies and newly emerging brands are leaning towards event marketing to improve their market presence. Experiential marketing can increase the influence of a particular brand and product by helping the company build a strong relationship with the consumers. These five inclusions might seem predictable to some and expensive to others. However, these simple yet effective elements can drive the success of an experiential campaign and drive user engagement. You can employ these five ideas to achieve your goals and encourage more participation.