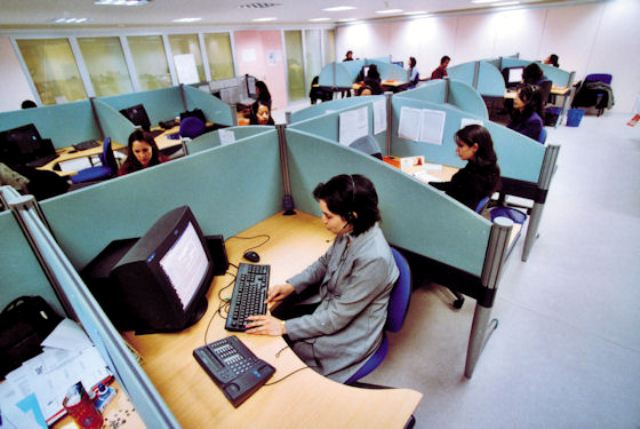 Opening a call center in India is the most flexible business which can be even run from your own house. Yes, you heard it right. But for greater profits and widening your business it is better to rent a space for your call center if you don't have a space of your own.
But before deciding the space for your call center in India, it is very important to properly decide that which type of call center you want to open as each and every type of a call center requires a different level of setup.
1. So first decide the type of call center you want to setup
There are a couple of types of call centers that depends on the method by which you are approaching your customers or the type of work you do or the type of help you are providing. The call centers in India are differentiated into some of these types-
Inbound Calling- In inbound calling, the customers initiate the call from their end to register their issue or concern.
Outbound calling- In this type of call center, call center representatives make calls from their end to sell any product or software or even to take any survey. Their main focus is on lead generation, sales and marketing.
Telemarketing- The call centers whose focus is just on marketing of the product or service and informing the customers about the revised prices or any kind of discounts. But in telemarketing, we don't call randomly anyone but only the potential customers.
Web enabled service- Last but not the least there are web enabled services wherein the customers have got this service to place a call by just a click on the "call" or "talk" button which are present on the respective website.
2. Now when you have decided the type of call center, checking the local and state requirements is the second task in the line
To get all the details in this domain, you have to contact your state's office of Finance and Taxation. It also involves all the paper work which are compulsory and need to be done before actual setting up starts. Most of the times it involves an applicable fee to come into compliance of all the ground rules and regulations. Also if you are planning to start your business from your own house then you need to know about the zoning restrictions on calls.
3. To prepare a full-fledged business plan
Before straight away jumping into printing money, it is highly suggested to plan out a proper business plan which involves your call center's anticipated sales over a period of definite time. The major portion of the planning involves the budget allocation to each and every aspect equally. Mainly the sectors into which the budget is allocated are marketing activities, expenses in buying the equipments, salaries of the employees and office luxuries. This detailed planning gives an overall idea for the whole finance that would be needed. And one can then decide that whether they have the sufficient funds or not so that he can accordingly. You can timely reach out for any kind of help in finance to agencies or private investors.
4. Realize the necessary equipment or office supplies and spend accordingly
The part of the budget that has been allocated for necessary equipments have to be spend very wisely. The necessary equipments for the office are like headphones, phones, telephone lines, office supplies like for example papers, pins, ink toner etc. Also the expenses depend on whether you are planning to open a customer support or customer service call center. So if you are opening a customer support then you will need to buy some software as well. The license keys to these software can sometimes cost a fortune to you.
In call centers multiple lines are need to be purchased that can be solely used for inbound or outbound calls.
5. Client building is the next step
Building appropriate number of clients is the heart of planning because this needs to be very commendable in imparting your idea with the right voice in front of your clients to give them a reason to invest in our business. Do a very deep research would be the first requirement as you may not find it easily by just a few number of calls. First look out for what type of company they are looking for and what are their expectations from the call center service. Secondly, then prepare yourself to answer all the counter questions that might be shooted on you. Give all the appropriate reasons to them to why to choose your services and how your service is different from the others in market.
6. Advertising is equally important for professional reputation
A little bit of advertising may also help you in driving some good clients. Make the use of the social media to describe your services and will make it into notice of the companies. Don't miss out on any client whether big or small. Building up a wholesome website proves to be the best platform to make clients notice about your services and further helps in building up a good professional reputation.
Newspapers can also be a good source for advertisement for your call centers. Posting good ads with clear sense of your roles and responsibilities. You can also at random intervals give discount offers for specific type of industries like for example giving some discount offers for call center services for hospitals, any online shopping website etc.
7. Hiring well-organized and competent employees for your call center
A good set of capable and efficacious employees can provide the means to your call center to reach those anticipations very easily. As the quality of the internal work's onus lies upon the employees of your company. They are the one who can take your call center from an establishing to multinational call center. Transparent hiring should be highly appreciated i.e. without any biasness and with no gender inequality.