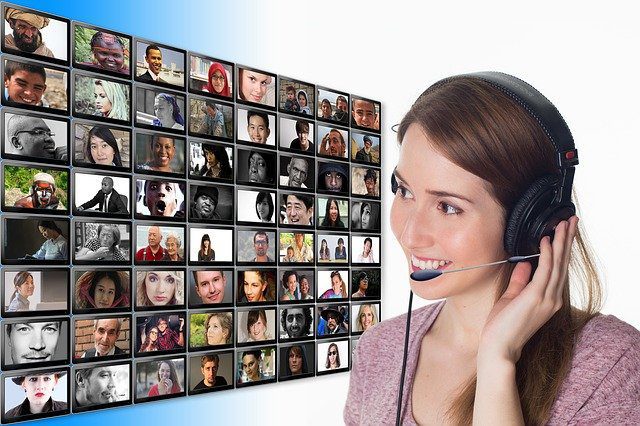 Communication is the lifeline of a customer-focused business as it keeps you connected with your customers. Softphone technology has become an essential investment because it empowers sales representatives with a practical solution that makes them more efficient and productive. A VoIP (Voice Over Internet Protocol) phone system connects the traditional phone to a service provider with a reliable Internet connection instead of a typical phone line.
Once you have this system up and running, you will also need to provide agents with softphone headsets to get the communication on track. If you are a non-techie business owner, you will want to know more about these headsets. Let us explain why they make a worthy investment.
Making communication hands-free
Communication in the modern world shouldn't be confined by location. Your agents will probably have to take customer calls on the go, commuting to work or back home, or traveling for meetings. While a softphone solution keeps them connected and available even while they are out of the office, a softphone headset lets them handle the calls more conveniently by making it hands-free. You can find a wide range of models from leading brands like Grandstream, Fanvil, Jabra, and Plantronics, and pick ones that match your current setup. It is vital to invest in quality equipment to have ones that deliver to expectations and last.
Building the reputation of your business
Another reason why softphone headsets make a worthy investment for any business is they enhance communication and availability. Even the best ip phone systems deliver value only if your agents can handle the calls well enough. You can expect calls to come in huge numbers, which makes it challenging to take them all. You may need more hands or assistants to manage such volumes. However, connecting your softphone with a headset is a great solution. It lets you redirect the calls on the business number to the headset. So you need not worry about missing any call just because you weren't around or couldn't pick it as you were engaged with something else. Your callers will be happy at the end of the day, and you will have a stronger business reputation.
Maximizing mobility with USB models
When you explore softphone headset models, you can easily find USB headsets that offer maximum mobility. You need not be stuck with the wired or corded models, but have all the freedom and flexibility you want with a wireless one. You can easily connect your USB headset with a desktop or laptop running the VoIP software. Once done, you are all set to accept the incoming calls, both to the office landline and computer-based communications. Things get a lot more convenient and comfortable for sales representatives who can move around while interacting with the callers.
If you want to go the extra mile with business communication, softphone headsets are an investment you shouldn't miss out on. They can mobilize and modernize your call center team ,and ensure the highest levels of satisfaction for every single caller.