How UI and UX are corelated with each other?
UI and UX, or user interface and user experience respectively, cover a wide range of factors.
However, these two terms are not only often misinterpreted but also a cause of confusion at times.
In fact, people without technical background seem to have a hard time comprehending what these two terms mean. And what makes it even more confusing is the fact that often these terms are clubbed together — UI/UX design. You must have seen and heard it yourself plenty of times.
But fret not! You are about to get a solid grasp of what exactly UI and UX design and that too in simple, easily comprehensible terms.
When you are through with this article, you would be completely familiar when it comes to these two terms.
Let's get started.
Before we really dive deep into what User Interface and User Experience is all about.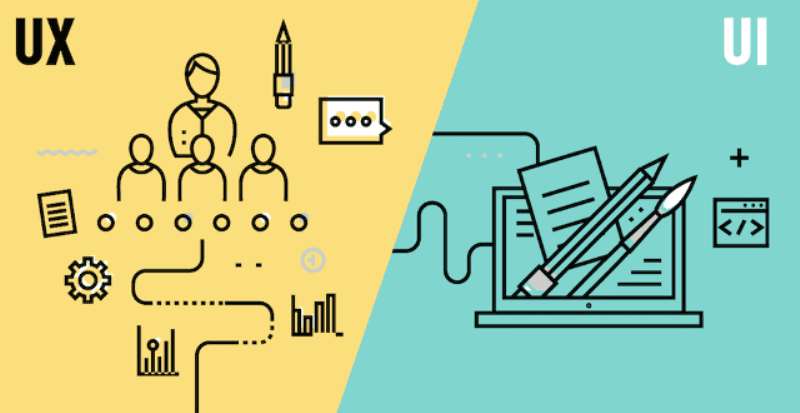 WHAT IS USER INTERFACE (UI) DESIGN?
User Interface design is the process of designing software interfaces for various devices like Desktop, laptop, tablet, and mobile. It includes all controls, colors and various elements such as texts, images, links, buttons, sliders, and forms with a focus to maximize efficiency, responsiveness, and aesthetics.
According to Wikipedia:

"User experience design (UXD, UED, or XD) is the process of enhancing user satisfaction with a product by improving the usability, accessibility, and desirability provided in the interaction with a product."  — Wikipedia
The Importance of User Interface Design?
User Interface design is extremely important since it can make or break your brand's online presence. Plus, it plays an important role in the user's decision to stay or leave the website.
Say, for instance, users don't like the interface after landing on your website and can't seem to navigate through the layout, then it would be hard for them to understand what you're offering. In such a scenario, they are likely to close the tab and move to some other website.
WHAT IS USER EXPERIENCE (UX) DESIGN?
User Experience (UX) is a part of the design process which is not commonly heard unless or until something goes wrong with the User Interface (UI) Design.
According to Wikipedia:
"User Experience Design (UXD, UED or XD) is the process of enhancing user satisfaction with a product by improving the usability, accessibility, and desirability provided in the interaction with the product." — Wikipedia
Don Norman, a cognitive scientist and a co-founder of the Nielsen Norman Group Design Consultancy, invented and defined User Experience in a more simplistic manner:
"User experience encompasses all aspects of the end-user's interaction with the company, its services, and its products."
In a layman's term, it is something that helps people easily navigate through the software, application or website. On top of that, User experience helps the user stay engaged without any complication, especially when it comes to purchasing a product, signing up with the website, and other web activities.
The Importance of User Experience Design?
Think about how you search for something on the web and how quickly you close your browser's tab and navigate to the next search result if the website you clicked is taking too much time to load or has a cluttered layout.
The same goes for mobile applications. People tend to uninstall those apps that take up more mobile space. As soon as your app size increases (probably due to the version update), you get to see the linear decrease in the app downloads.
As you plan, design, develop and deploy a new website, you will consider many components of its user experience: layout, hierarchy, intuitiveness, ease of use, load time, and more.
The Impact of User Experience (UX) on Your Brand
The overall User Experience affects the impression of your brand with your regular audience or visitors.
In fact, if the web visitors witness problems such as a slow website load time, site crashing, site freezing, 404 pages, or having a complex navigation or checkout process, they will simply exit that website.
This is where User Experience (UX) becomes the most crucial thing for any brand. Let's understand how UX impacts your brand:
1. Search Engine Rankings
Google is obsessed with speed and this is the reason Google includes site speed in its search result ranking algorithm. It is clearly discernible that Google weighs content relevancy more when ranking search results. However, despite that, page load time contributes substantially to the overall experience.
Here is a list of the tools that you can use to evaluate the speed of your site (as referred by Google itself):
Ignoring page load speed can immensely harm your website traffic, lead generation strategies, and the SEO of your website.
Higher the page load time, the lesser the people would navigate to other pages of your website. This will result in a higher bounce rate and lower page rankings in search engines.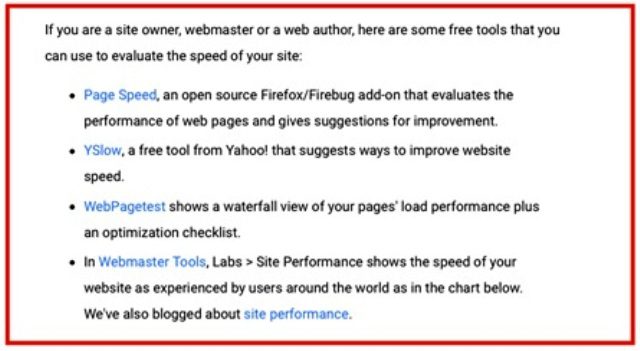 2. Returning Users
Users tend to return to fast loading websites more often as compared to a website that takes a longer time to load.
It doesn't even come to a surprise.
It's a no brainer — the better the user experience, the more will be the returning users.
According to a study published on Google Artificial Intelligence (AI) blog, people who experienced a slowdown of the pages in the search result by 100 to 400 milliseconds delay performed 0.44% fewer searches during the first three weeks and 0.76% fewer searches during the second three weeks of the experiment.
And that's nearly a decade ago! People have become even more impatient and expect a better user experience now that they did back then.
Users instinctively remember how it felt to browse a slow site earlier, which makes them skeptical of returning to that website again.
So, in conclusion:
User Experience is the process of planning, website design, development, deployment, and improvement, which allows visitors to have an optimized interaction with a company, its product, and services.
How do UX and UI work together?
People often search for the differences between UI and UX. However, it's not about UI vs. UX at all. Simply put, UI is how things look while UX is how things work. A good designer conflates UI and UX together to come up with a great layout.
UI designer requires layout research, the path for the app, and prototypes from the UX designer. On the other hand, the UX designer needs to comprehend the limitation of the design from the UI designer so that he can proceed further and create prototypes.
Let's have a closer look at the key responsibilities of UI and UX Designers:
Key responsibilities of UX Designers:
Competitor analysis
User Research
Information Architect
Testing and iterating
Prototyping and wire-framing (using a tool like Photoshop, Sketch, Illustrator, InVision, Quartz, and UXPin).
Coordinating with developers and UI designers
Key responsibilities of UI Designers:
Branding
Layout and Visual design
Color, typography
Design research
Prototyping (Proficiency in front-end languages like HTML, CSS, and JavaScript for rapid prototyping)
Prototyping tools like Photoshop, Illustrator, and OmniGraffle.
Interactivity and animation
Co-ordination and Implementation with developers
Conclusion
Both UX and UI cannot function without each other. While a UI Designer is responsible for creating designs that a user finds comfortable and likes engaging with, a UX Designer makes sure they're built in the most efficient manner for optimal output. Naturally, both the elements go hand in hand to make sure that everything functions properly, and the users enjoy their browsing experience.  Do right expereience with righ web site development company.