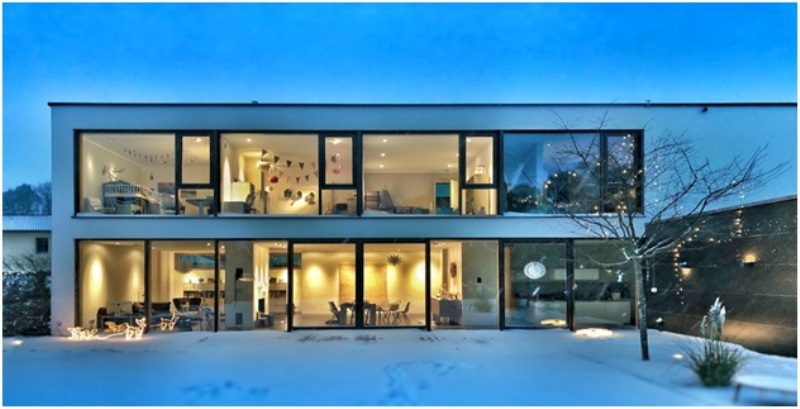 Since ancient human beings used bones and stones for pounding, cutting, and killing, technology has been used to change the universe and change the way we live. The technological opportunities that lay early in the 21st century are also quite mind-bending.
Technology has the power to do many things and one of them is to change the world. We are privileged to live in a time where science and technology can help us and make our lives easier, and rethink how we live our daily lives. The technology that we are already exposed to surfaced the way for us to innovate further.
5G For Smart Devices
Since the turn of the century, wireless technology has evolved rapidly. From voice-only 2G and internet-enabled 3G capabilities, today's wireless activity ecosystem is based on 4G's reliable connection. Wireless network technology of the fifth generation, better known as 5 G, is now being carried out globally in major cities.
Our world is growing more connected than ever, with more than 5 billion mobile users worldwide. With new developments, benefits for this technology will continue to develop, such as optimizing connectivity between the Internet of Things (IoT), massive decrease in latency, and extensively increasing the internet speed of 5G technology.
Ongoing Development of Artificial Intelligence
As voice recognition becomes increasingly smarter, it's natural to assume that you will soon be able to give more complex instructions to your loyal virtual butler and offload more tasks. AI is likely to play an increasingly proactive role in security and surveillance systems with more personalized threat detection and alerts.
There's also the way AI is going to push on about the robots mentioned. There's also the virtual reality and augmented reality issue that we're going to touch. AI is one area where calling what will happen next is hard. What we can safely say is that as we move towards 2020, AI will continue to saturate the smart home more effectively.
Smart Home Tech Migrating To Workplaces And Beyond
With smart homes now increasingly popular, our aspirations are becoming more optimistic outside the home. 5G will have enormous ramifications for better cities once fully implemented and matured. More and more branches are beginning to adopt smart technology while replicating the comfort that you have in the workplace at home.
A migration of tech from house to office to city-wide tech is already in full swing and only established for aggressive expansion. As speculators have lately investigated, enhanced brightness can contribute to an upswing in your workplace mental health and productivity that benefits both you and the employee.
Practical Robot Solutions at Home
While 2019 will not be the year of lifelike robots infiltrating our homes, it is important to take a step back from single-use products towards more multi-task alternatives. Digital apps' continuous evolution has set strong grounds for the human interface skills needed to guarantee robots are easy, helpful, and user-friendly.
With CLOi, from mobile robotic solutions like Temi, a tablet on wheels, to LG innovations. The time for robots to begin helping you more is overdue. The smart home integration will help from family-friendly and fun social solutions through home monitoring of these devices and robots. A step up in innovations are to be expected this following year.
Wireless Charging Of Devices
Triggered by the launch of Apple's iPhone 8 and X series, wireless charging devices have become increasingly prevalent over the previous year.  Despite this, and while wireless charging has been around for years, mass implementation has been a struggle.
Overall, consumers think they will gain more from using a traditional charger, but this is not the situation. Most of us are pleased with just using wires, but they will begin to carry over as advances in wireless charging advance.
Better, Faster Internet With Wi-Fi 6
Wi-Fi 6, or 802.11ax, is the latest version of the 802.11 wireless network transmission standard that is commonly referred to as Wi-Fi. With a backward-compatible upgrade to the Wi-Fi standard's prior version, called 802.11ac.
Wi-Fi 6 isn't a new way to connect to the web like fiber, it's an upgraded norm that allows compliant appliances, especially routers, to more effectively communicate Wi-Fi messages. Wi-Fi 6 is having its large start this year, but it is a little more complicated than to sum up the potential effect than to say that it will help your Wi-Fi network quicker.
Takeaway
For dreamers who are hoping to innovate better tools, forecasting the future of technology is for mainstream people who are hoping to benefit from the new and enhanced. Many inventions are born in the laboratory and never make it into the consumer market, while others are moving beyond the pace of using good regulations.
Technology developments make it possible for countries to generate an intelligent future. Since smart technology-driven innovation links countries like technologies, facilities, individuals, procedures, and more, it's not a question of whether but when these intelligent devices will be compromised.