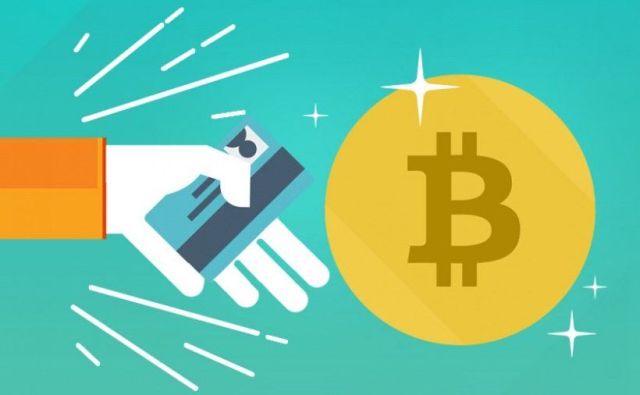 A few years back when I first get to know about blockchain technology and cryptocurrencies, I developed an interest in bitcoin trading. But, as a new entrant in the field, I was quite confused about where to start. Moreover, I heard about the internet scam stories. I was reluctant to share my credit card details online. I researched a lot, and then I came to know how the whole mechanism of crypto-trading works.
Additionally, he mentioned that trustworthy exchange platforms like Coinbase, Cex.io, and BitPanda, etc., gave him the courage to invest in bitcoin trading and forex trading through the use of a 
forex trading app
to boost his investments. Today, I have pretty good reserves even after launching my online retail shop. It's the story one of my acquaintances told me some time ago.
As a technology geek, I wondered what makes the bitcoin purchase and trading process a bit confusing and complicated for the newcomers. And, I came across that even though blockchain is one of the safest ways for online trading there are some specific things that new people should know. For example, getting bitcoins will be useless if you don't have a bitcoin wallet online to store, receive and send the coins.
It All Begins with Your Interest and Courage:
Yes, the interest of trying something new and courage to deal with whatever consequences it brings along with. You can play safely with well-researched information regarding bitcoin purchase online.
The most important thing you need to know is how to buy bitcoin?' A reliable exchange platform is a right place to initiate the process. Now, if you feel ready for bitcoin trading, you need to accomplish all essential requirements.
Let's make it simple. You need to sign up with reliable cryptocurrency exchange platforms. We will discuss a few lately because first of all, you have to fulfill some prerequisites to join these platforms.
Choose the payment mode:
First thing first, you must have a Credit/Debit card, or Visa/MasterCard for online transactions worth your purchased bitcoins. A few platforms provide an alternative method to pay online. For example, if you make an account on CEX.io platform, it gives the option of 'payment card' that will be issued in your local currency.
Get your bitcoin wallet:
After finalizing what mode of payment, you are going to use with ease, you have to get bitcoin wallet. There are a lot of digital wallets are available in the market. Pick the right one as per your need and budget. For example, if you are dealing in bitcoins but planning to invest in other cryptocurrencies in the future then acquire the wallet supporting multiple currencies.
Enlisted below are the wallet types with different features, user interface, and functionalities – price varies accordingly.
Web wallet
Paper Wallet
Mobile Wallet
Desktop wallet
Hardware wallet
Paper digital wallets are low-cost and work the best for small amounts deposit and but for a more extended period. On the other hand, hardware wallets are expensive and usually come with custom features for huge transactions. Likewise, the other three have their own attributes.
For example, you may need the internet connection for mobile, web and desktop wallets. On the contrary, the hardware and paper wallets usually do not have any such constraint. Moreover, some wallets allow only small and day-to-day transactions. And, some of them support a long-term holding of the massive amount of coins.
Despite the internet-accessed wallets more vulnerable to cyber risks such as malware attack, phishing scams, and data breach, etc., these wallets are more user-friendly. Therefore, we recommend defining your business objectives and financial capital for guaranteed results.
Account Types for Online Transactions:
In most of the exchange platforms such as Coinbase, you will find the following payment methods for buying or selling cryptocurrencies. These methods depend on the type of account you will link to your exchange account. These include;
PayPal Account:
It offers instant selling facility but in lower limits. All the provided information should match to the credentials you submit while creating the exchange account.
Bank Account:    
It takes time to process your transaction – 4 to 5 days. But, you can transfer as many funds as you can because it applies some additional charges.
Well, for buying the bitcoins, you can only use Credit/Debit card. It allows instant purchase but at lower limits; for instance, you can get $250 of bitcoins per day delivered to your digital wallet.
Adding to it, you must consider the charges against each transaction and how long it will take to process. For instance, banks usually have a high fee structure for payments transferred in crypto coins and process may take a few days. But, it's not a thumb rule. Hence, you need to calculate everything before buying any cryptocurrency.
Conclusion:
After analyzing all these key points, you can easily buy bitcoins with these simple and easy tips. All these platforms are authentic and reasonable for beginners and you can choose any one of them to buy bitcoins without any trouble. For further updates about bitcoin or blockchain, stay connected with me.