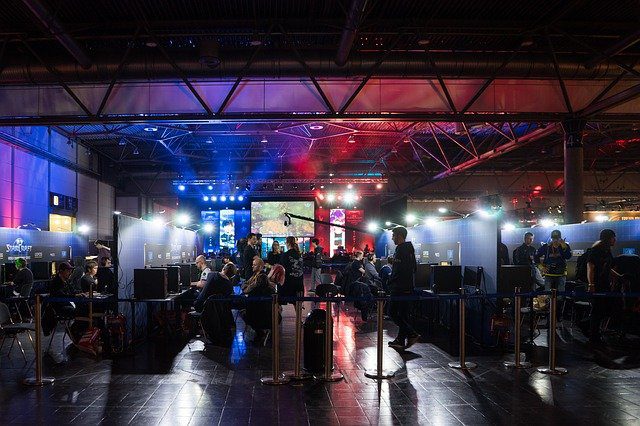 As technology has recently transformed how we live our lives, it has helped to increase the overall popularity of online gaming too. In turn, more and more people have taken the time to see what all the fuss is about by visiting sites like VamosGG and getting involved themselves.
Some people have even decided to make a career out of esports and online gaming and they have since gained followers and popularity from all over the world. So, shall we find out who they are?
Lee Sang-hyeok
Otherwise known as the Faker, Lee Sang-hyeok has found fame in the world of League of Legends. Just last year, where online gaming soared higher than ever, he earned an estimated $1,228,000, all by incorporating the skills and knowledge he has into his gameplay. He is that extraordinary that he has been the top earner in the LoL world for three years now, and he is the only person who has earned millions of dollars every year. The gamer from South Korea is so good at gaming that he once played a tournament where he didn't lose a single game. Now, that is quite remarkable. And you should take the time to visit his Twitch TV streams too, especially if you want to follow in his footsteps.
Jian Zi-Hao
Another popular gamer when it comes to League of Legends is Jian Zi-Hao, or some of you may know him as Uzi. Playing as part of a team, it has been said that he is the main reason why they've achieved so much success, and it is because of his tremendous skill set and gaming strategies. After joining in 2012, it didn't take him long to secure top-tier status, coming 2nd in the World Championships. Over the years, he has taken part in approximately 41 tournaments and earned an estimated $545,447. So, watch out for him. He is a star in the making.
Kyle Giersdorf
One of the more recent gamers who has made his presence known in the gaming world is Kyle Giersdorf, or you may know him as Bugha. An avid Fortnite player, he found fame by winning the Fortnite World Cup in 2019. 16-years-old at the time, he became the first-ever solo player to take home the ultimate prize, which was a huge $3 million. As Fortnite is still a relatively new game that has taken over the gaming world, it is a great time for Bugha to make his presence known. Who knows, it could be you taking him on next.
Andreas Højsleth
Part of the Astralis team, Højsleth, otherwise known as Xyp9x, has been a professional Counter-Strike: Global Offensive player for many years now. Whilst some people may be confused by his choice of name, he simply created it by typing randomly on his computer keyboard. Who would have thought it? During the ELEAGUE Major Atlanta 2017 tournament, he was placed first after dominating the rest of the field of gamers around him. His calculated net worth in the year 2020 was $1,771,621, with his team earning $500,000 from that 2017 tournament.
Nicolai Reedtz
Before you start wondering, he didn't get his playing name "dev1ce" by randomly typing on his keyboard like Xyp9X. Although, he is another important member of Team Astralis, undoubtedly contributing to their success over the years too. He is that valuable, that he was rewarded with the title Most Valuable Player (MVP) in ten different tournaments. How many players do you know that have been awarded the same honours? It's probably not many. Having a net worth of approximately $1,724,923, he ranks high amongst all the gamers in the industry.
Clement Ivanov
Finding fame whilst playing Dota 2, Ivanov, otherwise known as Puppey is known to be a risk-taker. Though he takes risks, he isn't afraid to experiment during important tournaments and it has seemingly worked in his favour, as he is only the second player to take part in all international gaming tournaments. That's incredible, right? After becoming the champion of a well-regarded competition, the International in 2011, he was awarded $1 million. And he has also found success over the years too, receiving cash prizes in most of the tournaments he has taken part in. That's amazing.
So, there you have it! These players are just some of the many popular gaming athletes in the world. But it hasn't been easy. A lot of blood, sweat, and tears would have been shed, but as you can see from their achievements, it is all worth it in the end.