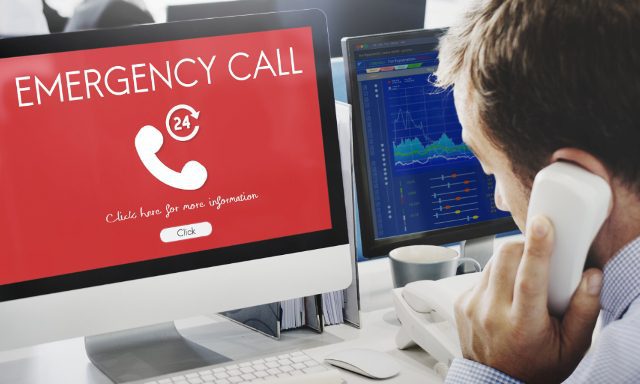 A security system is designed to help you in the event of an emergency. It will lift the alarm and keep you safe in case of a burglary or a slip and fall incident. Today's medical alarm systems are state-of-the-art, employing intelligent protection technology that can be used every day, and even as part of a mobile integrated healthcare system that your local EMS and ambulance services may partake in.
You can integrate your medical alert system easily into your life by downloading an app onto your tablet or smartphone. Simply tap on your phone or tablet, and you can disarm or arm your medical alert system. Smart security systems are also proactive systems, and you will be alerted about potential issues before anything bad happens.
Here, we will focus on why seniors need a medical alert system in order to protect them from harm.
What is a medical alert system?
A medical alert system serves as a mechanism that will relay the emergency signal from the person in question. You can press a button on the medical warning unit in order to alert the authorities.
Medical alert systems are designed specifically for seniors who live on their own or have in-home care from services like careforfamily.com.au. There are also many medical alert systems to choose from on the market. Therefore, you will be able to purchase a unit regardless of your budget.
You can opt for a simple plan for your home or choose an all-inclusive plan instead. An all-inclusive plan will protect you both at home and while you are away from your primary residence.
How does the medical alert system help seniors?
Medical alert systems will provide you and yours with peace of mind. Seniors who wish to live independently for as long as possible will also be protected without compromise. Many lives have been saved thanks to modern medical alert systems.
In the event that a senior suffers a stroke, heart attack, or falls and injures themselves, for example, their medical alert system will connect them to medical personnel. They can either click a button in order to receive immediate medical assistance or the device may automatically detect a fall and inform emergency services.
Long gone are the days of large and bulky medical alert systems. Today's systems are compact and lightweight. Many are designed to be worn like bracelets or even a pendant. They will thus easily fit in with your apparel.
When a patient starts to show signs of dementia, or seems to be suffering from loss of movement, their loved ones may want to consider obtaining a leading-edge medical alert system for them. Speak to their doctor in order to determine which unit will work best for their unique needs, as there are many different options available.
How to Choose a Medical Alert System
The first thing to look for is a device that is lightweight. The device should also be small, but not too small, as it may be hard to find in the event that the patient drops it. The device should also ideally blend well with their clothing and apparel in order to not draw any unwanted attention.
As well, you should consider your budget, as there are units available that may be too expensive. Fortunately, there are affordable options on the market that will provide superlative protection for seniors.
System functionality is also something to discuss with your loved one. Determine what their current needs are, as well as what their future requirements will be. For example, you may need to gauge their future needs if they suffer from Parkinson's disease or early-onset Alzheimer's.
Benefits of Medical Alert Systems
You should opt for a medical alert monitoring package that offers 24 hours a day, 7 days a week, medical monitoring. Most companies will offer 24/7 monitoring services, but you may want to ask just to be safe.
The goal of a medical alert system is to provide peace of mind and comprehensive protection for seniors and their loved ones. The population is rapidly aging, but the need to stay independent for as long as possible remains a constant. Many seniors live alone for many reasons, including being recently widowed or recently divorced. A medical alert system will therefore protect your loved one while you are way from them.
Most systems that are manufactured today will include a bracelet or pendant that can be worn. They will usually include a button that can be pushed in the event that the senior falls, feels ill, or is in imminent danger from a criminal.
The vast majority are also waterproof. Many people have injured themselves over the years while in the bathroom. They may slip while in the tub and hit their heads or injure their backs. They may also become electrocuted due to an electrical appliance such as a hairdryer. Regardless of the reason, most medical alert systems can be worn while the person is bathing or showering without issue.
Some top-of-the-line devices also include geo-location technology that will help pinpoint the senior's current whereabouts. For example, a patient with dementia may wander off from their home or their senior's home in the middle of the night.
The Gold Standard in Security
The goal of virtually every smart technology is to help make the life of the user easier and more convenient. The smart security systems that are designed today will benefit children, adults, and seniors alike in many useful ways.
There are medical alert systems that use cutting-edge technology in order to provide the best protection that money can buy. They will help your loved one stay safe and sound 24/7, regardless of where they are in the world. They will also allow your loved one to stay independent for as long as possible.
However, there are literally dozens of different medical alert systems to choose from. If you are not sure where to start, speak to your loved one's doctor in order to better gauge their needs. You can also check reviews online to determine which device is the best in the market.