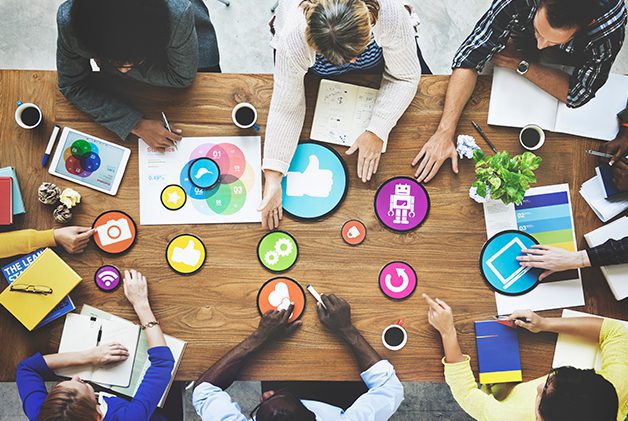 Regardless of company size, funding, and revenues, brand image is one of the strongest aspects that makes a big difference! Even if you have a worldwide business with so many customers or just a small start-up, the perception of others about your brand is tremendously important.
So, what exactly brand management is?
Brand management plays a very important role in the success of an organization. It is a process of managing online brand reputation and enhancing your audience's perception in a way that increases brand awareness, customer loyalty, and brand equity. If performed right, brand management establishes strong brand awareness, increases customer loyalty, and improves brand image.
Without having an impressive brand reputation — buyers, consumers, prospects, and employees may be doubtful about your organization. If you want to achieve success in the digital world, it's imperative to manage your brand well.
However, in this competitive business world, managing your brand is not an easy task! From staying consistent on social media to fostering customer experience, brand management is an intimidating task.
Thankfully, there are thousands of brand management tools that make your task easier. Plus, these tools are not just for brand managers, but for marketing teams and creative designers as well.
Basically, these brand management tools knit your strategy and digital marketing efforts together into a single trackable and result – driven system that not only improves your brand image but also helps you to acquire new customers and boost your sales.
Let's dive deeper to understand more benefits of brand management tools:
Helps You in Staying Consistent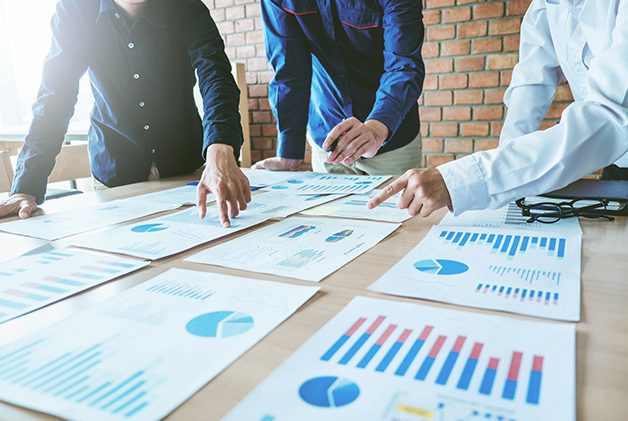 Brand consistency is one of the major reasons for using brand management tools. If you want to solidify your brand recognition, then consistency is a must!
Wondering, what exactly brand consistency is?
In simple terms, it is the act of delivering the same brand messaging in every piece of content. This gives your brand a unique identity in the online world and keeps your brand on the top of mind of your audience.
Doubtlessly, brand consistency is the key to build customer trust and elevate your ROI. On the other hand, inconsistent branding diminishes your brand status and makes your business confusing in the marketplace. Thus, brand consistency is important.
Enhances Your Marketing Productivity
High Productivity = Greater Profits!
But how to increase the productivity of an organization?
Well, brand management tools can help you to increase your productivity. With the help of brand management tools, you can create your brand marketing collateral which makes your enterprise more productive. Also, you don't need to worry about hiring a graphic designer.
It's much easier to enhance your marketing productivity when you use the right brand management tools such as Social Scheduler, Digital Asset Management System, Marketing Templates, and many more. It's no secret that brand management tools save your time and allows you to focus on other important tasks that take your business to the next level. So, if you want to boost the productivity of your organization then tools are necessary.
Improves Your Returns on Investment (ROI)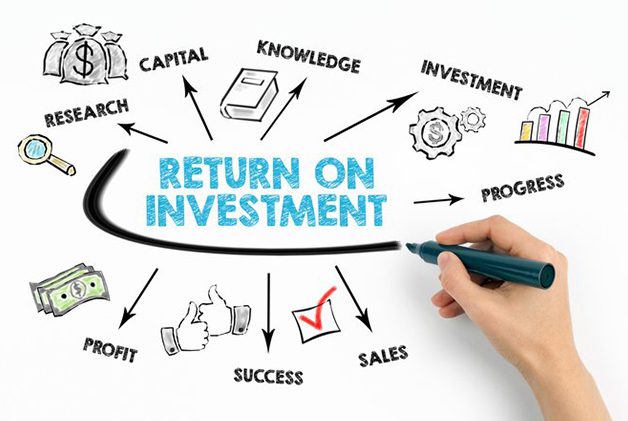 Generating good revenue is the ultimate goal of every business! There is no point of doing brand marketing if you don't see any positive results for your efforts. Well, things are quite different with brand management tools! Certainly, branding tools doesn't commit any particular financial guarantee but surely puts your business in the best position.
The actual meaning of branding is brand awareness. Customer experience, sales, leads, ROI everything depends on branding! It's quite difficult to handle everything. Thus, if you want to take your business to the new heights, then it's imperative to invest in brand management tools.
Helps You in Customer Retention
Acquiring new customers in important but retaining existing customers is more important!
Thinking of reason?
How long you can acquire new customers without satisfying the existing ones?
Think about it…
Undoubtedly, customer retention is important for every organization because it reflects your actual brand position in the business world. Customer retention, not only measures your new customer base but also evaluates your success at satisfying the existing customers. So, if you want to achieve your business goals, then you should focus on customer retention management.
It is a process of nurturing relationships with your existing customers. By doing so, you motivate your existing customers to remain loyal with your business.
However, strengthening relationships with every customer can be a daunting task and cannot be possible without automation. Thus, it's imperative to invest in marketing automation tools! With the help of brand management tools, you can focus on every customer and improves your customer retention rate. Also, you don't have to devote much of your time, branding tools will automate everything for you.
Let's take email marketing as an example. Email marketing is a great way to build strong relationship with your customers. This technique allows you to speak directly to your customers!
If performed right, you can unlock astonishing ROI even in the off hours!
Wondering, how?
Simply, by automating your emails. Isn't it cool? By doing so, you can strengthen your customer relationships easily without spending much time into it.
In the Nutshell!
A brand is an online entity of a business that requires proper management. Also, it's not a one-day job, instead it is an ongoing process. So, you have to be consistent with your efforts to achieve desired business results. You have to take care of many aspects such as design, customer satisfaction, competition, and more.
Surely, brand management is impossible without tools. No matter you run a small business or large, brand management tools are important for everyone. Brand management tools help you to achieve your business goals. In order to outshine your business in this competitive business world, you have to be smart.
If you are still not using brand management tools, then this is the right time to invest.
So, what are you waiting for?
Fuel your company's growth with the help of brand management tools.
About Author:-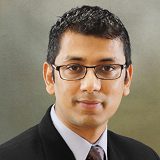 Sachin Agrawal is an Enterprise Architect and heads up Business and Technology at Tarika Technologies. He carries expertise and a flair for writing on Management Consulting, Software & Analytics and Digital Media. Apart from distilling his technical ideas into creating innovative solutions, he is a practitioner of Haidong Gumdo and at his leisure, taps the Cajon and strums his Guitar! You can connect with him on LinkedIn.