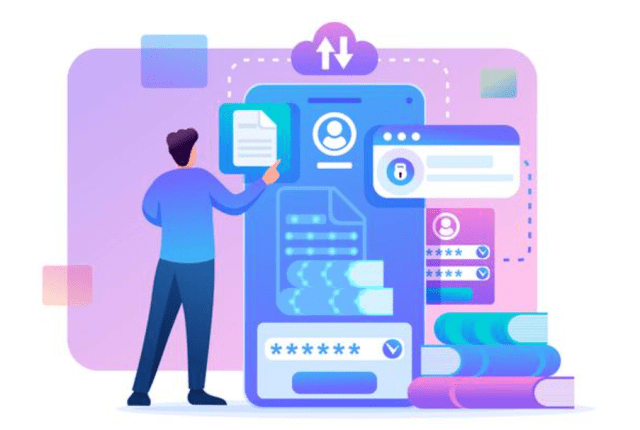 In a world where tech keeps changing in a matter of seconds, and from shape to a spontaneous other, you can expect drastic changes in user's behavior. These days when it comes to digital medium, whether it's buying a brand product, using social media websites, or consuming entertainment content over the internet. Suddenly, with the advancement of technologies, human desires to shape the future according to their wishes.
GOOGLE'S MOBILE-FIRST SEARCHES INCREASING:
The year 2021 has seen unexpected transfigurations over the internet domain. We're looking at consumer's demanding first-mobile search experience owing to a smartphone dominant place in one's life – his pocket. The popular search engine Google has introduced 'Think with Google' platform where a customer's shopping experience is shared with buying interests and statistics.
Besides, numerous organic searches have shown exponential increase over the years due to smartphone revolution, especially during in-city commutes. Take it this way – you're looking for a gift shop to buy a surprise for your loved ones, or your daughter wants to eat an ice cream, what will you do in the modern world?! Instead of asking someone for directions, you'll immediately crane up your phone from pockets, open Google, and search the keyword adding 'near me' to it.
Furthermore, Google's "near me" searches have witnessed a +200% growth in a few years, and the similar search volume has grown to new heights; a +500% ratio in over 5 years. Correspondingly, an identical search 'Where to buy" has also seen an 85% surge ratio in a matter of months. Subsequently, the demand for SEO writing services has tremendously increased, and ghostwriters are taking full advantage of it.
MOBILE MARKETING MATTERS FOR LOCAL BUSINESSES
The growth of smartphone usage has become one of the biggest tools for E-commerce businesses. The medium of digitally empowered employments in companies have exponentially increased as well as the other way around – the customers. Today, smartphones have reached in every hand, and has become a norm among the general public for using standard technologies.
Moreover, smartphone usage promotes in-hand expediency, especially in a world where every human believes in a go-getting lifestyle. Online businesses have intensified with their marketing strategies to run inventive campaigns to grab the attention of potential buyers. Incontestably, if a business runs on conventional marketing campaigns overruling utilization of mobile usability, sooner or later, the brick and mortar businesses setups are inclined to see a dip in customers. On the other hand, a business that recognize mobile site experience is the utmost priority, they're expected to see rise in sales and monthly returns.
The following factors highlights the significance of mobile-friendly sites that is the dire need of today's business marketing mediums:
With the increased use of smartphones, search engine visibilities have turned headways to the compact gadget like never before. Henceforth, we are witnessing mobile companies launching their latest devices with preinstalled apps that are popular among the global "mobile using" populace.
Mobile site experience integrated with the latest technologies has exponentially increased the brand value among consumers. For e.g. implementation of animations, QR codes, coupons, social media campaigns, and resourceful marketing on mobile-friendly sites and apps has become today's standard in the E-commerce zone.
Mobile usability has become conventional among global business and communities, thus, gaps in conventional marketplace is inevitable. Sooner or later, the shift to one-to-one mobile sites will happen, fully depleting the obsolete hand-to-hand business.
PPC advertising has swapped from PC compatibility to become full-on mobile dedicated.
Usage of mobile devices offer seamless communication in office as well with those working from remote areas.
Customer's experience is enhanced that allows them to visit and review your website on the go. This is one of the main reasons why business platforms offer after-sales offer to record positive appraisals by their loyal customers.
Digital Customer Experience has gone 'Mobile'
The world has entered the realm of full-scale digitization, and we are witnessing consumer traffic on E-commerce domains is increasing day by day. Correspondingly, Google has shared countless consumer insights that prove how mobile websites are reforming buyer's experience. An individual that once had to walk in the market to get his stuff, now searches for his necessities with a single click on their smartphone.
The smartphones have become the legitimate personal computers that have enough potential to overwhelm PCs of the early 2000s. Everything has become handily compact. From shopping to ordering products online, from a doctor's appointment to a high school class lecture, from meeting loved ones online to make new friends, mobile sites offer it all.
Website experience is directly proportional to Mobile Marketing
Furthermore, during the last 5 years or so, smartphones have become handy desktops. Consumers are leaving the conventional PCs. We are looking at a staggering change in consumer's behavior, which leads to conclude that mobile site experience is the ultimate bargain any online business can count on. Providing seamless mobile experience isn't something exclusive for platinum customers, but has become an obligation for serious site-to-site business owners.
WHAT MAKES MOBILE SITE EXPERIENCE BREATHTAKING?
One might presume that seamless mobile site experience matters on a number of digital revamps. Such as the UI design, web designing, compact code language used by programmers while writing down the dedicated mobile app, but actually it's the other way around. As we might've heard this at least once in our lives – "content is king." It's the interactive use of language in describing products and services, storytelling, video transcripts, and even the orchestrating background sounds. These key improvisations are key to enhance user's mobile site experience.
During times when smartphones were gaining control of consumer habits, the contents varied from PCs to smartphones. Eventually, mobile-first indexing took charge and offered topnotch on-site website experience in one's palm.
It was the year 2015, when mobile organic traffic dethroned desktops with most searches coming from smartphones. However, it was the year 2019 that witnessed across-the-board shift for the in-hand devices.
About Author:-
Hello, my name is Natalie Portman, and I'm a mobile developer by profession in A3logics in Melbourne, Australia. With over 8 years of experience in Unified Infotech and 7EDGE, I'm a dedicated diplomat for mobile oriented IT solutions, and have written a lot about it in Australian newspaper weekly editorials. Besides, I have co-authored mobile app programming books for high-school students studying in eminent IT institutes.
As a specialist in Java and Kotlin programming languages, I've circulated ample mobile industry related articles and blogs over the internet. As a strong believer in tech enlightenment among future generations, one of my humble work is to disseminate information that I've learnt all these years. Over the years, I've collaborated with dozens of mobile app developers to assist them in creating encoded layouts, and implement a responsive user-interface. I'm also a part-time freelancer writer and a part-time developer working for third-party brands.