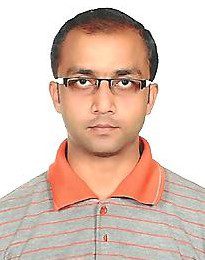 Hello everyone , My name is Prasenjeet Kumar. I am the Founder and Author of this blog. I am a software engineer and worked as a freelancer for 7 years. I am a tech enthusiastic person and like to write on latest topics about technology, gadgets, Mobiles and Tablets, etc.
I started my blogging career in initial months of 2015 and has written many tech articles. In my leisure time I like to drive, listen to music, Playing Games etc..
You can also connect with us at:
Twitter:- https://www.twitter.com/techcolite
Facebook:- https://www.facebook.com/techcolite
Pinterest :- https://in.pinterest.com/techcolite/
Tumblr :- https://techcolite.tumblr.com/
—————————————————————————————————————————————
About Techcolite

Techcolite is about Latest Technology news, Gadgets, Computers, Internet, SEO, Marketing and anything related to day to day technology.
At Techcolite We believe that Users are our assets and We are continuously trying to add more and more informative posts to our blog to provide some useful and Informative information to the users. If you think that you can also contribute to this blog than visit our write for us page for more details.
Keep Reading and do subscribe our newsletter for getting latest post and news Update.