Without any doubt, music is one of the most important and key factors to staying you motivated and dedicated towards your work. People, who are passionate about workout and fitness, desperately need good earbuds or headphones to go all out. They have to aware about some best wireless earbuds.
At the moment, when technology has reached to the highest level, there are some earbuds present in the market to attract the workaholics.
Like every individual has their likes and preferences in several kinds of music. Similarly, everyone likes different kinds of earbuds to listen to their likes of music. Some prefer to go with wired earbuds, some like ear-in buds, while others use to buy ear clips.
But among these all, the ones, which are currently popular among fitness freaks and in demand are 'wireless earbuds.'
By going with the current stream, here we have brought you the list of 10 best workout wireless earbuds of 2017 with full reviews so that all the workout lovers could know, which are perfect earbuds to buy at the moment.
10 Best Workout Wireless Earbuds Reviews 2017:
Jaybird X3:
Over the past few years, Jaybird has launched so many versions of its headphones for fitness lovers, X3 is the newest among them and probably the best. These piece of earbuds are slimmer than its previous versions.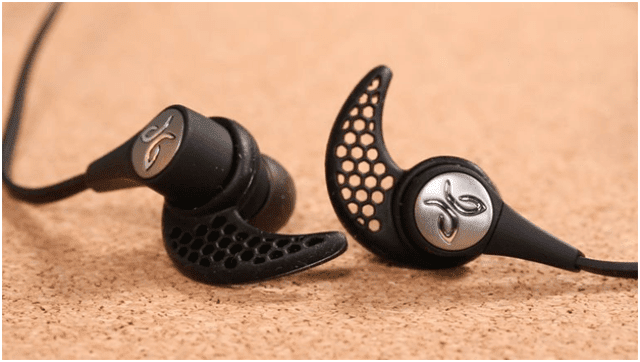 Due to its multiple ears and plus wing tip combinations, it can easily stay in your ear for a longer duration.
You will get an extended 8 hours of continuous playback, even when, it has weak battery life, not a bad performance!
It has all new sleek design along with control module for the flawless functionality. The unique feature of this earbud is that you can change alter the sound according to your preference via EQ settings.
You can save that sound profile to your earbuds, and the same sound will generate whatever device you are using. You could go for these all round solid pair of earbuds.
Optoma Nuforce BE Sport3:
Whenever, we talk about astonishing audio and sound quality along with incredible light, these Nuforce BE Sport3 from Optoma is a simply magnificent choice to go for best wireless earbuds in 2017.
These piece of earbuds are full of multiple qualities. First of all, these headphones have mind-blowing sound clarity with a powerful base. You will get full-on comfort when putting on your ears.
The price of Optoma Nuforce BE Sports3 is in range, and these are too light in size. The battery back of these earbuds is upto 8 to 10 hours.
The only drawback of these pairs, which I feel is too slow Bluetooth pairing that forces you to hold the power button for 6 to 10 seconds, this is sometimes frustrating.
Bose Soundsport Wireless:
Bose Soundsport Wireless are best headphones, which are not fall out. They can easily set up in your ears, and it will not shake and fall out of your ears.
Both sides of the buds are directly connected with the help of wire, and you can find a control module for voice calls along with separate playback controls.
Battery life of this pair of wireless earbuds is around six hours, which is good to go but you are fed up with buds falling, then these are simply best for you. You can also paired it with your compatible device for intense workouts.
You can purchase this wireless earbud online through Amazon, price at only $149.
Jabra Elite Sports Wireless:
Do you not want to worry about wires, while you are in between your workouts?
Here comes the solution for you. Jabra Elite Sports Wireless has strong connection with a number of exciting features. You will get playback controls, built-in mic along with heart rate sensor.
Sound quality is on lower end, but surely they will not disappoint you. It has a battery backup of 9 hours in total, but it will come in small packages of three hours life per use.
For average workout pullers, this is simply a good to go pair of buds.
Bang & Olufsen Beoplay H4:
Bang & Olufsen Beoplay H4 has excellent sound performance with deep bass and detailed highs. You will get exceptional comfort when fitting into your ear. It also has unique design with luxurious materials.
The bottom line of this pair of earbuds is that it delivers an exceptional Bluetooth audio experience but the only disadvantage of this pair is its light on accessories.
Bose QuietComfort 35:
If you want a noise free experience around you at the time of workout, Bose QuietComfort 35 is made for you. Equipped with balanced and more powerful audio, it can function both wire or wireless.
These continue to be industry's best noise cancellation pair of earbuds with new limits. Earlier, it had done with wires and now did the same without wires. Amazon sells it for $350 plus free shipping.
Beats X:
If you have a drilling workout session and want to enjoy good music, Beats X can make your day. It can charge the battery within 5 minutes, battery life is 8 hours, which is quite satisfactory.
Although it has some problems such as poor noise seclusion and lack of constancy, if you are looking for a piece, that charges in five minutes and you have not much time to cash on, then Beats X is made for you.
Apple AirPods:
Any device, which gets the identity of Apple itself tells its story. Apple's Airports come with fantastic sound quality.
Its pairing with any other device is quickest and simple. Unlike most other available headphones in the market, Airports do not have remote controls.
Instead of it, you have to rely on Siri (double tap on any of the buds) to control the volume and skip onto next tracks.
The battery life of Apple is five hours, which is just excellent. You can easily see a small LED light showing red or green to indicate the level of charging on the top of the screens.
The final verdict about AirPods is perfect. Nice sound quality, great battery life along with rapid charging speed makes it difficult to beat the competitors.
You can even customize these with a set of cool Airpod skins to show off your unique style.
SoundPeats QY7:
If you are searching for budget earbuds that also offers Bluetooth and durability, then SoundPeats QY7 is hard to beat. It gives you five hours of battery life, which is good enough to hold on until you go to another circle of charging.
Bluetooth range of this piece of earbuds is not upto the mark and disconnects with after 30 feet. The sound of this earbuds is highly balanced, and you will come across with highs, mids, and lows.
Overall, with the price of $19.99, QY7 are certainly one of the best wireless earbuds, and you can easily go with these without any second thought.
BOHM S10:
BOHM S10 are one of the few odd pieces of earbuds that come with two independent speakers. Both the earbuds have its power buttons on the top and automatically pair with each other when turns on.
It has a built-in mic for your phone calls, and you can control its volume. BOHM comes with three different sets of ear tips and hooks which easily puts into your ear with proper fit.
The sound quality of BOHM is excellent according to its price. It is clear and distinctive. The most surprising feature of these earbuds is its magnetic charging case that helps you charge the battery, when not using them.
This pair of earbuds is hard to beat in $79.99.
Conclusion:
So, these are some best wireless earbuds for those who loves to hear music during workout session.
I hope you like this blog post and will choose one of your favorite earbuds as per your likes and preferences.