Technology and today's generation go hand-in-hand. Mobile phones have become increasingly popular among teenagers today for communication, online shopping and other such purposes. Well, the device can be used for providing assistance with your academic life as well. 100s of apps are available today that can help you with studying, organising and note-taking. Below mentioned are four fantastic apps that can assist you at school and are becoming increasing popular among students: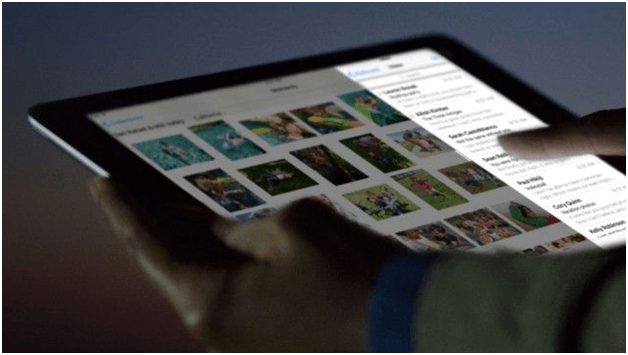 iFORMULAS:
If you are a student that has trouble remembering the various formulas needed for solving your     Maths, Chemistry, Physics, Algebra, Trigonometry, Geometry or Calculus problems then iFormulas is just what you need. It consists of over 380 formulas, definitions and properties, although the formulas relating math are in a greater quantity at present,  the company says that the newer versions will feature a higher number of formulas concerning other subjects as well. The app saves you the trouble of having to search formulas online or in your textbook and saves time. You can also customise your options to retrieve your favourite or more used formulas quickly.
COST: FREE
AVAILABILITY: iOS
KINDLE:
After downloading the Kindle app to your phone, you will have a small library that fits in your mobile and can be accessed anywhere you want to. It has a collection of millions of books that can help you in your academics as well. Whether you have to read The Pride and Prejudice for your English class, or you need Schaum's Outline for Linear Algebra to assist you with your maths homework, this app has it all. A variety of E-books on multiple subjects can be downloaded for free or purchased. It lets you customise your reading to give you an experience that you like by giving the options to change fonts, background colour, screen brightness, etc. It also consists of a built-in dictionary, Wikipedia, and Google so that you can search for things that you don't understand while reading. It automatically syncs so that you can read the same book on various devices and lets you continue where you left off.
AVAILABILITY: Android and iOS
COST: FREE
TODOIST:
Students today have trouble organising their schedules, remembering when is a particular assignment due and when do they need to study for which test, well Todoist is just the app you need. It lets you manage your tasks and lets you collaborate with friends on projects as well. It helps you maximise your productivity with its Todoist Karma features that allows you to set goals and earn points. It also has the feature of adding sub-tasks and sub-projects. It can sync across all your devices and enables you to add, complete and reschedule tasks even when you are offline. You can also integrate the app with various services such as integrating it with Google Drive will let you upload and save files from Google Drive and integrating it with Zapier allows you to connect it to over 500 different apps.
COST: FREE (the premium version requires you to pay as well)
AVAILABILITY: Android and iOS
LECTURENOTES:
This app has the aim of making note taking easy for you. You can note down a lecture being given in the class with a stylus on your mobile screen, and it will record it in your handwriting. Multiple pages can be viewed on the screen at once and allows you to scroll and zoom in and out of the notebook smoothly. The notebooks can be customised by changing the height, width, colour and paper pattern all according to your choice. You can also add multiple layers to the notebook pages. Pictures can also be imported to the notes while the notes themselves can be imported to OneNote or EverNote apps. If you download the LectureRecording App, then you can have the option to record lectures too.
AVAILABILITY: Android and iOS
COST: $3.59 for Android and $4.99 for iOS
About the Author:
William Morris is the author of this blog post. William is a professional assignment writer at a firm Assignment Writing Service in UK. Other than supervision this company he loves writing for different blogs on various topics. His suggestions and informative ideas are well acknowledged by all people.