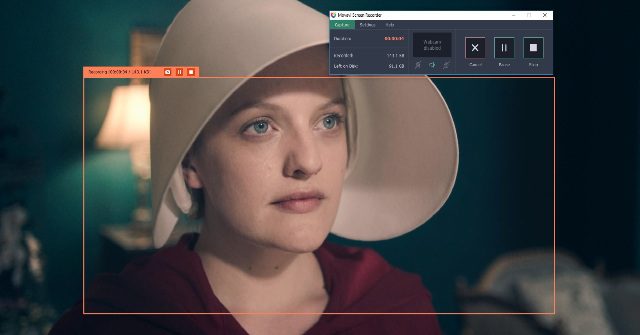 As you may have noticed there are lots of screen recording software available nowadays, and many have very different features. Although being spoilt for choice is a good thing – it does make it difficult to figure out which one to choose from among all the options that exist.
If you're trying to figure out which screen recorder is best, there are several factors that you should consider:
Arguably one of the most important factors is the user experience of the software – but it is also subjective. At the end of the day you should look for a screen recorder that has a user experience that you're comfortable with.
If you want one that is easy to use it is best to focus on the steps that it will take to start recording – and how straightforward they are. Additionally pay close attention to how the interface is structured, and whether or not it is easy to locate the features that you require.
Settings for screen recording parameters
It helps to be able to adjust the various recording parameters, including the capture area, frame rate, audio sources, volume levels, and so on. While you may not need to adjust all the parameters available every time you record your screen, having the option available could be useful.
Some screen recorders may let you save the audio and video as separate files to make it easier to edit them.
Webcam capture and overlays
If you want to create screen recording videos that include footage from a webcam, you should look for software with that feature. Not only is it important that it is able to capture webcam videos, but it should also give you control over the recording parameters such as the resolution, frame rate, and so on.
On top of that it helps if you can control the settings for the overlay frame as well. Typically such settings include the size, position, and possibly the appearance of the frame such as its borders.
Editing features and tools
One of the more prevalent trends among screen recorders nowadays it to incorporate various editing features and tools. Some even have built-in editors with more advanced features.
At the end of the day it helps to at least have basic tools that you can use to trim out unwanted footage from the video that you capture, or maybe crop it to fine tune the capture area. However if you don't have another video editor that you prefer to use, the option of a built-in editor may be attractive.
Export formats and encoding settings
Despite being often overlooked, the export formats and encoding settings are an important factor that you should definitely take into account. Being able to encode your video in a variety of popular formats can help, especially if you intend to use it on different devices.
At very least the screen recorder you're using should be able to export and encode the video in MP4 with H.264 – which is the most popular format nowadays and is preferred by YouTube, Facebook and most other online platforms. That being said being able to encode videos in H.265 is an attractive option as well as it will let you store the videos with a smaller file size without affecting its quality.
It should be noted that although the Windows 10 Game Bar can be used as a screen recorder, and MacOS Mojave has a dedicated built-in screen capture tool – the features of both are very basic. That is why it helps to look at more capable screen recorders and evaluate them based on the factors listed above.
A good place to start would be to look at some of the more popular screen recorders so you can get a better idea of what's available. For example you could check out Movavi Screen Capture Studio as it is one of the best screen capture software and has a built in editor as well.
Be sure to focus on the areas that matter to you the most, and the factors that are most important based the types of videos that you want to record. If you do you shouldn't have much difficulty finding the right screen recorder for your needs.