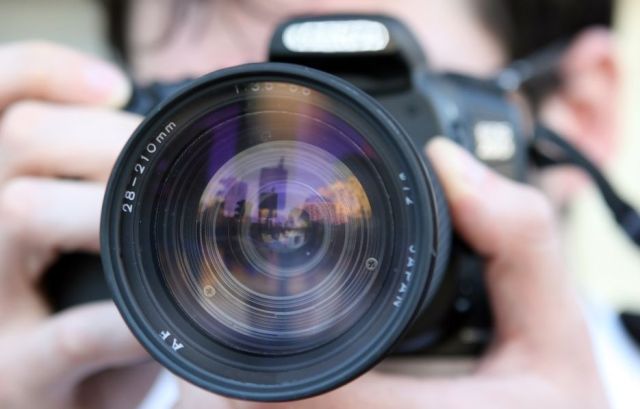 Whenever someone thinks of shooting with a DSLR, he/she will think of it as extremely difficult and time-consuming. We see so many workshops as well every day to help people grasp the skills of videography.
You can be a great photographer or videographer by simply paying attention to a few things and focussing on certain details that will definitely get you the quality you need. This is exactly what we have for you here.
You don't need to go for a workshop or a class to learn about videography. It will be purely on how you apply your skills along with the tips we have for you. Soon, you will be able to shoot creative videos that wouldn't be less than a professional's work.
A few tips on how to work with your DSLR will help you get the technical aspects right but the general aspects or tips will help your shoot creatively and better.
General aspects to consider:
   1.  Shoot like a photographer
Photography has certain rules and things you ought to follow if you want that perfect picture. Same is with videography, to achieve the spot-on frame you will have to follow the general photography rule like the rule of third.
Figuring everything out in the camera frame can be really helpful as you can have a look at what exactly the end result would be and you won't have to crop the image later on.
Similarly, having a camera in various places can also help a lot sometimes when you a shooting something live. You can have one camera which shoots the main frame while the other focuses on details.
2. Think of the end result
The quality of the video you are shooting will highly depend on the kind of screen or the size of the screen you will be projecting your video on at the end. The quality has to match the size otherwise you will end up with a blurry video on the screen.
The perfect blend between the aspect ratio and the resolution will get you to the right quality of the video.
3. Know your camera
Every camera has different features and is made for a different kind of work. Since it is a technical thing, you can't push the device to do more than it can. Know the limitations that your camera has and to what extent can you use it. This will come with experimentation and time.
Some DSLRs work well with a certain feature like auto-focus while the other works well with some other feature. This will also help you buy the right camera for you since you will only know what you will be shooting.
Technical aspects to consider:
1. Autofocus might not be your friend
For any beginner using a DSLR, he/she would be inclined towards using the autofocus feature. If you wish to enhance your skills then you might want to skip it.
Autofocus does simplify the work but the live mode will give you high-quality videos. Always focus your camera manually to get exactly what you need. Even certain iPhone videos turn out good when focussed manually.
Some videographers like to add equipment like follow focus to enhance the way they focus manually. This device helps you turn the focus of the camera more smoothly than you would do it by hand.
2. A good mic is necessary
You will be faced with various opportunities and situations like shooting an interview where you will need a lavalier mic. It becomes a necessity that has to be present in your DSLR kit.
Most professional videographers use such lapel mics because they can be easily hidden as well too. These are the tiny mics you see on people's collar while they are being filmed. They are the perfect alternative because they can be connected to your DSLR as well.
So, find the one that is supported by your DSLR.
3. Perfect the shutter speed
Wonder how people shoot such seamless videos and how each frame perfectly blends with the other. This is because they know the right shutter speed which is also one of the things you should consider always before shooting.
As written in the rule books, a shutter speed doubles your frame rate and will give you an almost seamless look. If you go slow, then it just simply becomes sloppy and if you go faster, it will quite unnatural in the end result. We don't want both of these situations.
4. Slow pan is a NO
Most DSLRs have a hard time panning when in slow mode. If you see the footage after slow pan, you will see many micro shakes and jitters which are obviously not indicative of a good video. The ideal thing to do is avoid pan as much as possible.
Try not to get done with shooting in just one go, setting up to get it done in two shots will work much better here. Another option is to pan quickly so that the judders are avoided altogether because of them becoming less noticeable.
Conclusion
If you follow these tips the next time you give a try on videography, I am sure you will see that the end result is far better than before. These tips will help you get a hold of the camera and how it works while giving you the horizon to experiment as well.