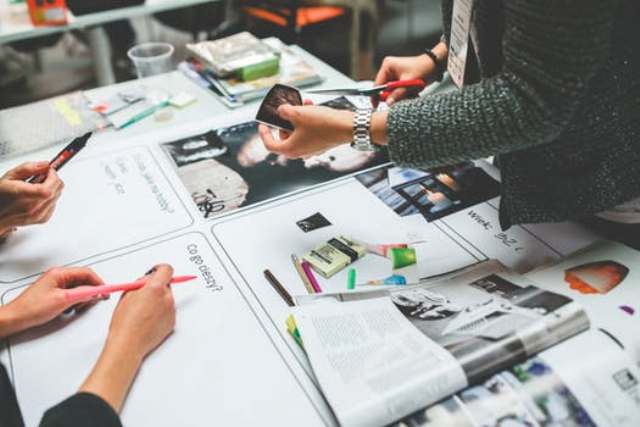 Since its introduction, enterprise resource planning or ERP systems have been providing several remarkable benefits to organizations. These include:
Lower inventory levels
Shorter cycle times
Improved customer service
Lower costs
Improved supply chain management practices.
Faster and better flow of information through a company
But to gain access to these benefits and more, you need to find the right ERP software for your company first.
Selecting the Ideal ERP System for Your Company
To ensure you are investing in the right ERP solution for your business, start by avoiding these common mistakes during the selection process:
Not listing your specific requirements and expectations
A simple yet essential step that should never be ignored when investing in a new ERP system is creating a list of the problems you need or want the software to solve. The list should also include opportunities that can be maximized with the help of this system.
It is also important to consider the structure and size of your organization when creating this list. In case you have limited resources and a small budget for this investment, your business will likely benefit more from a fully-integrated ERP system.
If you want the system to have some additional features that you are not sure will be useful now or in the future, place them in the last lines of your list.
Failing to carry out sufficient ERP software comparison shopping
The next step to finding the ideal ERP solution is to come up with a list of providers and their products. However, aside from merely getting the specs of each product on the provider's website, you have to dig deeper.
This means getting in touch with the system providers and requesting for in-depth details about their products. This usually calls for asking for a free demo or trial of the ERP system or creating an ERP RFP document.
Next, compare and contrast the RFP documents you have and your experiences including using the free demo or trial. Be as meticulous as possible in your assessment of the best systems from the ones with poor quality or usability issues.
Skipping this step or doing it haphazardly can cause you to select a system that is not appropriate for your operations. You will end up wasting time and money which you may never be able to recoup.
Selecting the wrong ERP solution provider
Choosing the wrong software provider can have several consequences and these include the ineffective implementation of the system and failing to deliver set goals.
It is, therefore, important to be certain that the provider you choose knows and understands your business, industry, and specific current and future requirements. They should also have the capability to customize their solutions for your particular business.
Choosing an ERP system that may limit business growth
An ERP system has the important goal of streamlining different business operations and improving your company operations as a whole. If you choose a solution that does not meet the particular needs of your business and will not support its growth potential, you will just be throwing money down the drain.
As such, the software you eventually select should be one that reduces costs, improves efficiency, and increases profitability. It must not be rigid and complex as well. It should be designed to quickly adjust to changes in your business and technology to optimize enterprise agility.
Investing in an ERP system that has built-in functionality for enterprise project management (EPM), enterprise asset management (EAM), and service management which can be configured for a particular industry or setting will go a long way in helping develop your business as well.
Failing to get details regarding after-sales support
Before purchasing your new software, you have to know the amount of support you will get from the provider during and after its implementation. Aside from rolling out the system and providing training, they should provide your company:
Dedicated consultant/s
User documentation
Implementation guidelines
When you fail to get details about their after-sales support, your team will have to try and resolve and issues encountered down the line without the assurance of any reliable support from your product/service provider.
Choosing an ERP solution based on cost alone
Your budget will certainly play a crucial role in your final decision. However, investing in the most affordable system is not always the best decision to make.
Instead of getting an ERP system simply for the purpose of having one or just to satisfy your employees' request, concentrate on identifying which software can give you more value from your investment in the long term.
Select the best system from your options that will best meet all of your business requirements. Also, avoid focusing on any flashy features and add-ons. These elements may even just make the system more expensive anyway without necessarily being useful.
At the end of the day, choosing an ERP solution that embodies all of the functionality requirements of your company and has the ability to be customized and configured according to your needs and support business growth is the best decision you can make. Going through the selection process properly will enable you to identify the right ERP solution that will optimize business performance and enhance productivity.