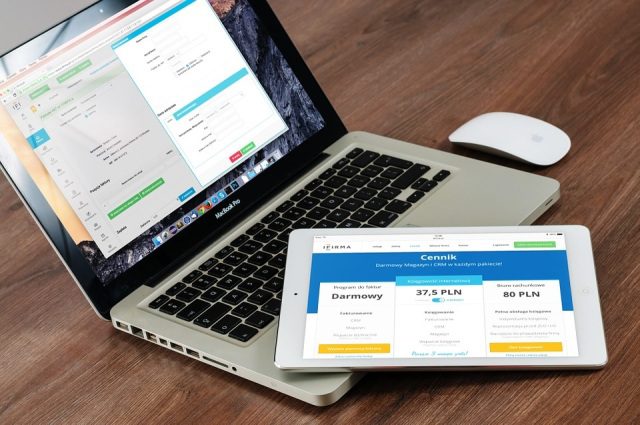 It is crucial to plan your finances especially if you are facing a tough time. There is no denying the fact that managing money is probably one of the most difficult as well as tedious tasks that you have to handle on a regular basis. However, it doesn't really need to be difficult if you have the ideal management tools. A great way of tracking your personal finances is by harnessing the power of the money management tools that have been introduced. Money management tools have all the features, which will help you to manage your money in an effective as well as efficient manner. While some are going to help in tracking the cash flow by ensuring that all the information is collated together, some other applications will help you to plan your budget, export all your bank data, as well as work offline. According to www.entrepreneur.com, 23% percent of the millennials aged between 25 and 34 consider themselves to be impulsive spenders.
Therefore, it is time that you start taking control of the finances with the help of the ideal budgeting applications that are available. Given below is the list of the top money management apps that you can consider for managing your finances efficiently.
Quicken
This app is responsible for providing a complete solution for managing your finances. This is why Quicken is considered to be the king of all the budgeting tools that are currently available. If you have been constantly looking for an ideal tool, that will take complete control of your finances, you can never ignore this particular application.
This financial software is capable of permitting an individual to connect to the financial institutions, synchronize data between different devices, track every possible transaction, and download each and every transaction. It is definitely one of the most appropriate tools for tracking investment, clearing bills, as well as controlling your entire budget properly. Managing your money can never get more convenient than this.
Mint
Whether you are interested in tracking your assets, liabilities, net worth, or income, Mint is definitely the best management software, which will help you to observe where your money is going. This money management application can help in tracking the investments, bank accounts, credit cards, and also, categorize the spending and provide an ideal picture of all your expenses. This tool can be used easily and provides an overview, which is going to display exactly where you are spending all your money. This application can be used for planning budgets as well as future expenses. Apart from that, you can also see your balance as well as bills in this application and clear your bills directly from here. The application will also send alerts, in case if the funds are low.
YNAB
This app has been designed in a unique manner in order to help you with an appropriate budget. This tool is definitely going to be your key, which will help you to make smart financial decisions, by providing an ideal picture of the finances. If you are looking for budgeting tool, YNAB is definitely the one that you should consider. It is by far one of the best tools for managing money as well as creating your budget in an ideal manner.
This application is responsible for using the spreadsheet layout, which ensures that creating a budget is not a hassle. You will be able to create budgets every month on the basis of the income. You will also be provided with powerful graphs and reports, which will help in getting an ideal view of the expenses, help in making smart decisions, and also, control how you are going to spend money.
Personal Capital
It is going to be perfect if you can get a better picture of the financial life that you are leading, and Personal Capital is the money management application that will help you to track your investments as well as your budget plans. This application is responsible for providing transparency in banking, retirement, as well as investment accounts. This helps in growing the network efficiently, allows you to optimize all your investments, and also helps you in meeting both your long-term as well as short-term goals. If you are in debt, go through NationaldebtRelief.
Budget Pulse
This money management application will help you to plan your finances properly. This application is known for the amazing blend of functionality as well as simplicity. You can track your spending, set the financial goals that you have, control your finances in a quick, easy, and most importantly, efficient manner.
This budgeting software can be used easily and will help you to visualize all your expenses as well as savings by providing graphs and charts, help in tracking your account balance, and control the manner in which you spend money.
Budget Simple
BudgetSimple is one of the simplest budgeting tools, which will help you to set your budget up, track expenses, as well as manage all your bills. By using this application, you will learn as to how you can live within a proper budget. Link this application with the financial institutions and set your budget by gaining information from your bank account and credit card and understand the place where you will be able to cut expenses.
You will be able to decipher the progress by going through the charts and understand how you are managing your budget. This application will help you to understand whether you are working towards the financial goal or if you are overspending your budget. This tool is the ultimate path for building wealth, reducing your debt, as well as managing finances, in a better manner.
Budget Boss
Creating a budget is definitely not an easy task but with the help of this application, you are going to have a lot of fun. Because of the intuitive interface of this money management application, you will be able to set your budget up within a few minutes. Apart from that, you will also get an instant analysis of the expenses by visualizing the flow of cash and understanding where you are spending money.
Conclusion
If you are not managing money wisely, you are going to gain nothing at all. Ensure that you are going through the list of the money management applications that have been mentioned above and take control of your finances.
About Author:-

Trudy is a Business Tech Analyst. He is very responsible towards his job. He loves to share his knowledge and experience with his friends and colleagues.