Many businesses today continue to struggle in understanding what an SEO is and what is its importance when it comes to online marketing. If you are one of the companies that are still unsure of SEOs or you have been fooled by a marketing ploy that actually hurt your website's performance instead of making it more visible on the search engines, you still should not lose belief in the usefulness of it and keep SEO as a core element of your online marketing. Here are eight facts that will undoubtedly reinforce your trust in the benefits of SEO.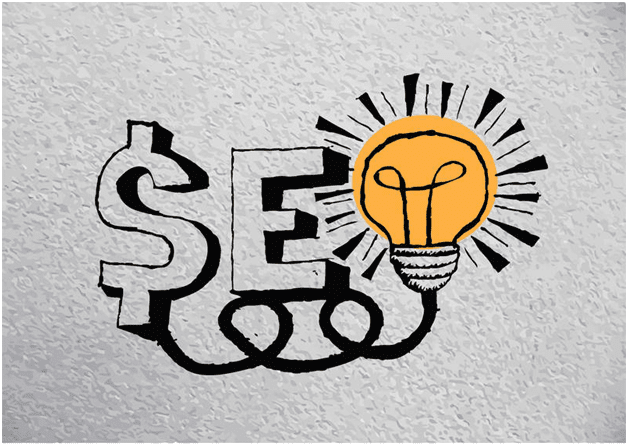 But before that let's analyse what an SEO is and how it works.
WHAT IS SEO?
SEO stands for Search Engine Optimization. It is the methodology which involves the tactics employed for getting traffic on a website from the organic search results on a search engine pages such as Google, Bing, etc. This is done by using search engine friendly elements.
WHY IS SEO IMPORTANT?
There are some reasons as to why SEO is vital for online marketing. The first reason is that strategies used to increase SEO still work and will continue to work in the future as well. Another reason is that among all other forms of online marketing, SEO is far more affordable.
ONLINE EXISTENCE IN TODAYS WORLD IS A NECESSITY:
In the current internet-obsessed world everything is done online, from communication to online shopping. People search the internet for all services and products, and if your company doesn't appear to be at the top of the list, they might never come to know about you. Without organic SEO in place, this can never happen; meanwhile, your competitors who are focusing on SEO would continue to capture your customer base. It is important for a website to have good content as it is one of the many factors on which Google's evaluation of you site depends. SEO is also useful for the smooth running of a big website. A site with two authors can benefit from it regarding having an increase in the search engine traffic as well as having a typical list of rules for checking content before publishing it online.
FACTS ABOUT SEO YOU MIGHT NOT HAVE KNOWN:
Almost 93% of online experiences begin with a search engine. Among these, Google owns 65-70% of the search engine market share.
70% of the links users click on, are organic & 70-80% of the users ignore the paid ads, whereas 75% of the users never scroll past the first page of search results. Now understand the importance of SEOs.
SEO leads have a 14.6% close rate while outbound marketing leads have a 1.7% close rate.
SEO doesn't aim for ranking or for gaining traffic; they are the result of your marketing efforts, such as building great content, maintaining communication with the users.
Organic traffic is increased as a consequence of either you putting time, knowledge and skills in developing your company or if you hire an SEO professional.
SEO isn't just concerned with focusing on content and keywords; it is about putting all these together.
No SEO professional can guarantee you NO.1 rankings on Google, mainly because search engine algorithms can't be controlled. The only way is to keep track of your sites rankings and on the search engine algorithm changes.
Having a mobile-friendly site has great importance now, in fact, according to Google's most recent algorithm update, sites that offer a mobile friendly experience would be rewarded.
Hopefully after getting to know these facts your belief would be reinforced in the importance of SEO is and you will look into using these tactics for improving your business.
About the Author:
Edward Wicks is a SEO expert and professional SEO based content writer at EssayDone – Essay Writing Service as a senior post. He has many years experience in this field. He also writes many SEO based content for website and good response from the clients.