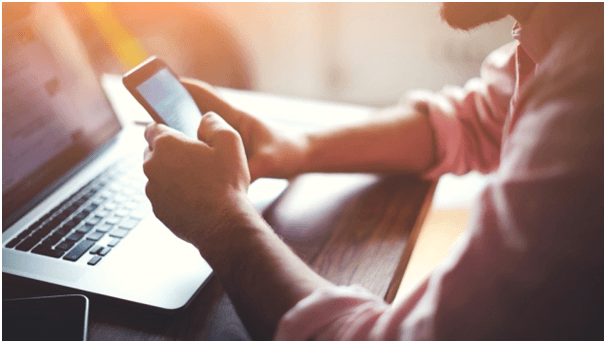 The Internet is having a real impact on our society. In an increasingly electronic world, it is making us smarter and more efficient by helping us in developing Friendly-Tech skills, improving our cognitive and critical reviewing skills and helping us in enhancing our social skills.
Through the internet, we now have many ways to enhance our knowledge; the means are shifted from limited-unlimited, libraries to network, content to connection and settled to unsettled.
In this article, I have explained 8 ways the internet is making us smarter and impacting our society positively.
Improving Our Cognitive Abilities & Other Related Skills
Using the internet can improve our cognitive abilities like memory, our thoughts, ideas, critical thinking, comprehension abilities, logical and problem-solving abilities.
By giving instant access to transactive memory, developmental software, and several online games internet is improving our cognitive and other related skills.
Moreover, it is also increasing our reading skills by the development of e-reading technology. E-reading technology is helping the students who are weak in reading by providing opportunities to practice reading more and improve their reading abilities. It also increases the fluency of reading, vocabulary and comprehension skills of students also.
Shared Knowledge And Intellectual Property
The Internet is providing many opportunities to share knowledge and intellectual property. By just one click your queries can be solved as the internet has brought experts under one roof "Google".
Nowadays, fastest learning profession is software engineering and search engines are bringing immediate access to different sites where different questions are responded and codes are shared.
Learners And Experts Network
As business opportunities are increasing so there is a need for network experts and learners where everyone can discuss and resolve many businesses and other social issues.
As social networking like Twitter, Google+, Facebook, and LinkedIn are the main social media platforms where the experts and learners connect with each other.
The internet just provides an easier way to build this information network and access the material. In this, a lot of online learning is taking place like mentioned in "Social Academia and Collective Knowledge".
Academic Publications Can Be Easily
Now academic publications need in every field of education and open access to different journals, articles, and related data is very important.
The open access movement by providing free access to peer-reviewed online journals and to repositories of works and data is helping people in academic publications.
Contented With Differences That Are Unsettled
The new mediums of knowledge consist of many linked differences, different thoughts of people and different hyperlinks shared by them in their articles or journals.
All this make us comfortable with unsettled differences.
New Ways Are Invented For Increase In Our Knowledge
According to new research, Reddit.com provides a great way for the people in sharing their knowledge, thoughts, with others and it significantly contributes to the knowledge and insights of the people.
Open Access Is On the Rise
Due to the internet, open access to publications, books, journals, and articles is on the rise. Before these facilities, some people cannot afford to buy expensive books and other related publications. And this was creating problems for them. However, it's so cheap and easy to publish, holding ideas and knowledge from a library's subscription to an academic journal.
The Internet is really making us smarter. An author and journalist Clive Thomas in his book "Smarter than you think" argues that the digital revolution – from search engine sophistication to status update proliferation – is actually dovetailing with how the human brain naturally works to make us better thinkers.
Author Bio
Jasmine Demeester is a freelance blogger and a marketing professional. She is also passionate about all aspects of entrepreneurship and provides help with dissertation guest speaking sessions on this niche. You can follow her Google+