In this 21st century, we all are more or less dependent on digital media. Whether it's official or entertainment most people do access internet usually through their smartphone. Thus, if anyone wants to enhance their business through internet, it is always better to choose mobile e-commerce platform. As per recent trends it can be easily said that mobile e-commerce is indeed a game-changing platform of this era. All kinds of commercial organizations are now choosing smartphone e-commerce platform as their digital marketing virtual assistant.
So, if you are planning to make a foray into e-commerce venture by making a mobile application, then you have to know various details about this new technology. Here's something thorough to get you started!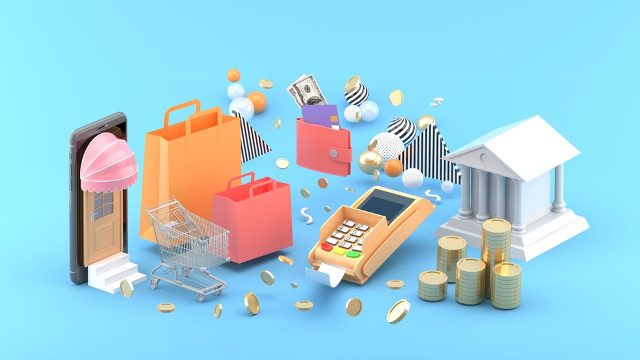 Why your business requires an e-commerce application?
Before getting started on details about building an e-commerce app, it is quite essential to know that why such application is important for your business. Now days, a large number of business owners are preferring to market their products or services with the help of digital media. In this case, mobile e- commerce application has become the best digital marketing virtual assistant medium. There are quite a few advantages of having an e-commerce application.
Application is handier: Mobile applications are extensively used as these are user friendly. In fact, an application is much more interesting and engaging to a user than a website. Besides, we generally spend maximum time on our mobiles not computers. So, undoubtedly mobile application is much more beneficial for your business compared to a website.
Increase interaction: Mobile e-commerce application increases customer interaction. Most consumers spend a great deal of time to check an application. In fact, rate of checking a product in mobile application is much higher than the website or store. So, naturally it helps a company to increase interaction and engagement with their customers.
Get more customers: Since majority of the population actively access the internet via smartphones so it is quite natural that mobile e-commerce application will help you to get more customers. A recent survey indicates that 78% people love to shop through mobile applications.
Growth in sale: In general, e-commerce applications have all the required features that every user wants. Thus, it attracts a large number of users who end up getting hooked to accessing them. This intriguing aspect makes potential consumers spend longer time on them and ultimately it helps to increase sales of your business.
Few major elements of building an e-commerce app:
After knowing the benefits, now you need to know about few essential elements, which are mandatory to prepare an app for your digital marketing virtual assistant. To elaborate:
1) We are all aware about various cyber-crimes that take place due to lack of proper digital security. Since a lot of sensitive information is shared through an e-commerce platform. So, you have to ensure that all data is adequately secured in your e-commerce platform.
2) Next is design. A recent cyber study has shown that customers spend 10 seconds to understand any application. So, you have a very little span to attract and impress them. Thus, the design of your e-commerce platform should be simple, user-friendly yet interesting enough.
3) When online most people tend to exit an application, if it has a long form fill-up procedure. So, don't take such a risk and integrate your e-commerce application with social media logins. It not only helps users to access your application, but also helps your app to get shared on social media.
4) Content is as essential as the design of an e-commerce app. You should arrange all required content for the application as it represents the value of your product or services. So, placing content is very much an essential job.
5) Simple and easy checkouts is a must element of a popular app. People don't like to deal with time-consuming and difficult checkout procedure. Thus, always make your e-commerce app's checkouts hassle-free.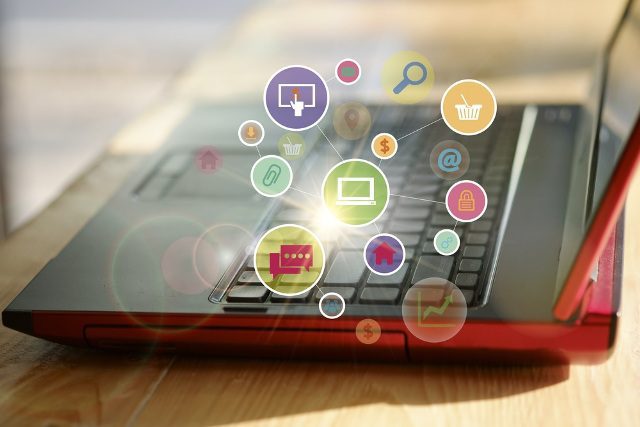 Features of an e-commerce application:
Now that you have a clear idea about the essential elements needed to make an e-commerce application, you should acquaint yourself with a few features, which are must haves for your digital marketing virtual assistant application.
1) Search bar: In any e-commerce application, search bar is mandatory. To sell a large number of products, this feature is essential to your application. To provide best user experience, you need to add various kinds of filters in the search bar of your application, so that customers can easily find out their required products.
2) Product list: Another feature that you must integrate with the e-commerce application is product list. When it comes to building an e-commerce app, it is paramount that the app must have a complete product list of all the products which are available in that e-commerce platform. Besides, ensure that the product list should be assembled with various price tags and specifications.
3) Secure Payment: The most important feature of your e-commerce application is a secure payment medium. Always try to integrate a secure multiple payment gateway features. It will help to increase customers by gaining their trust as they have multiple options to complete their payment securely.
Recent trends of e-commerce development:
With the rapid development in technology, the approach of developing e-commerce platforms are also changing rapidly. Before building an e-commerce application for your company, you need to know about the recent happenings of developing digital marketing virtual assistant or e-commerce platform.
a) Geofencing: A new trend of developing e-commerce app is geofencing. It helps to market any product or service as per the location of a customer. This geofencing actually helps to increase the number of product or service selling through its location-based product marketing facility. Utilising the built-in features like GPS, the user's location is trackable per minute. Creating markers like, "within 2 km of Supermarket" will help the app to process the timing and the purchasing intent of the potential customer.
b) Chatbots: This technology helps to cater to the requirements of customers by resolving queries in the e-commerce app messenger. It also assists customers by providing customized offers, throughout the purchasing procedure. So, you can increase your sales by accurately fulfilling customers' demands.
c) Cloud Computing: This cutting-edge technology helps your application to perform faster. A slow performing application cannot attract customers. Cloud computing enhances the performance and scalability of your e-commerce platform to respond to any queries of customers.
Besides, augmented reality, recommended engine, big data etc. are technologies that are seeing deployment in developing an e-commerce application. Thus, try to incorporate all possible technologies with your e-commerce application to make it most beneficial for your business.
Apart from the tech know how, you must appoint or hire a team of experienced and skilled developers, who are thorough with current trends of e-commerce platform and will effectively incorporate all necessary tools to make a premium level digital marketing virtual assistant or e-commerce application.
Lastly you also need marketing strategies to promote your e-commerce application. As per market acceptability, you need to put banner ads, reward ads, video ads, paid ads and so on to inform netizens about the application.
Hope, the above info comes in handy as you plan to put your business on the fast lanes of internet with the help of a digital marketing virtual assistant or e-commerce application.
About Author:-
Alex Jone Works in a HR and Recruitment at Alliance Recruitment Agency- an IT Recruitment Agency. He specializes in helping with international recruiting, staffing, HR services and Careers advice service for overseas and international businesses.