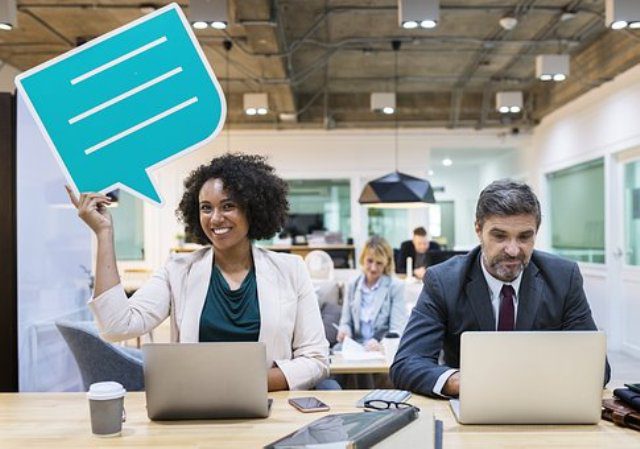 The primary aspect of every business is keeping a name. Business heads have unanimously agreed that after having created a proper name, they feel more empowered and positive about their venture. Choosing a name has become more challenging with respects to keeping it innovative and trendy.
Finding a creative and catchy name is equally exciting and exhausting. So, if you are an entrepreneur and racking your brains for some creative ideas, then this article might help you. The process may proceed swiftly in the initial hour bit; eventually, it tends to fall to restlessness. However, with the following tricks and suggestion, you'll be better around. Get ready.
Some Creative Ideas
Here, goes a list of creative ideas that you can give a try. All these suggestions are given by experts and should not speculate with doubtful looks. Have a look at them.
Structure a plan
The name should reflect your business ideas; it should spell your business. Find out names that have the potential to attract customers. Ask questions as to what will be the first reaction of any individual who reads your brand name. Can it make them laugh? Will they mock at it? A name that sounds great but does not get go well with your business should never be a choice.
Find answers to your questions
The primary question is why any consumer would come to your site? The answer is only if you have the solutions to their concerns. In other words, if your brand can provide answers to the doubts and questions of the clients, that will be a great move. Here are some ways to come up with creative brand names.
How about idioms or popular phrases? Find out a phrase that best suits your business vertically. It would be more amazing if you can use a phrase differently, giving it a twist. These work wonders.
If you could not come up with one, then find a fundamental word that best describes your service or product. For example, if you own a furniture showroom, the basis of that business is wood. Hence, come up with something with wood. Think about the best quality wood that you have used for making furniture. In that case, something like 'Oakay' sounds interesting. Here you can highlight the OAK part.
Aim at creativity
A name that reflects your business is essential. But the presentation has to been done greatly. The peculiarity is what you need. Find out unique words that denote the same meaning yet in an exclusive manner. Think about Amazon. They have a small arrow that stretches from A to Z in that word. Moreover, it highlights that everything you need is available under that banner. What a creative way to design a name and logo. Think about Apple. Such a unique name! If you too want to stand apart from rest, choose peculiar words but remember to keep it within the context.  Catchy Business Names are hard to come up with. But great things need time. All in all, you need to keep patience and calm. Rack your brains.
Direct Keywords
This is also a good idea, to include direct keywords in the brand name itself. For instance, the names such as Pizza Hut, Burger King, etc. have the direct clue of the business and are successful. But make sure you don't keep it too cliched. You have to add a complimentary suffix or prefix before the keyword to keep it hooking. Imagine naming your furniture shop as 'Furniture Place.' Such names will hamper your growth opportunity, and consumers won't feel that urge to stop at your shop. Remember, keywords with another catchy component are a must.
Short-forms
The most popular brand with an acronym is KFC. The world goes gaga over this name. Hence, this is one suggestion for your business name. Acronyms are a good choice. But there is the most important aspect that has to be mentioned here. Acronyms are used when you have decided upon a name that exceeds more than two words. If you keep the name of your furniture shop as FH, that may recede traffic. For instance, take the example of ESPN. The full form stands as Entertainment and Sports Programming Network. The word ESPN itself sounds all cool and interesting. These were some brands that used acronyms and were successful in creating a brand identity.
Incorrect Spelling
Yeah, you heard that correct. Sometimes business head used the wrong spelling for bringing in a new dimension and image to the existing one. The greatest example is that of Google. These are voluntarily misspelled to bring in a variation. Even you can do this and transform an ordinary name to the famous brand image. Some more examples are the Japanese owned Suzuki Dzire, Flickr, and many others.
Wider Scope of Meaning
You can also pick up a word that is not directly related to your enterprise but has a deeper meaning behind it. Moreover, if you are not particularly sure about the future, they should not stick to a specific topic. For instance, you think of opening a shop that will sell only oak-made products, and you keep a name accordingly. However, later on, you find that the demand for oak products has reduced and you want to include timber. That might again need you to change your brand name. If you had earlier kept a name that had a wide scope of meaning, that would have been a better choice.
Your name
Many such companies have kept the name of their entrepreneur. To name a few, there are Tommy Hilfiger, Ferrari, Chevrolet, etc. If you are the entrepreneur then why not use your name. Nothing can be better than this. Your company is known by your name. Also, if you have an extremely special person in your life or a character that you are very close to, you can keep their names as well.
A brand name is vital and plays a very important role in drawing the attention of clients. However, if your service or product fails to satisfy the customer, no great names can help you out then. Keep a good name and keep your reputation great and intact.