AOMEI Backupper is a famous Windows backup program. We have reviewed it last year. It is a great tool alternative to Ghost and Windows built-in backup software. In last article, we focused on Ghost's disadvantages and AOMEI Backupper's advantages, it is based on AOMEI Backupper 3.2 version. Nowadays, the latest version is 3.5. Next we will explain its functions and some highlights in 3.5.
Features of AOMEI Backupper
We know AOMEI Backupper is an excellent backup&restore application. It has basic and advanced backup functions. Big categories as following screenshot shows. Backup has corresponding restore. Besides these, AOMEI Backupper has universal restore, selective files restore, backup to NAS and so on. Both backup and restore can be committed by command line.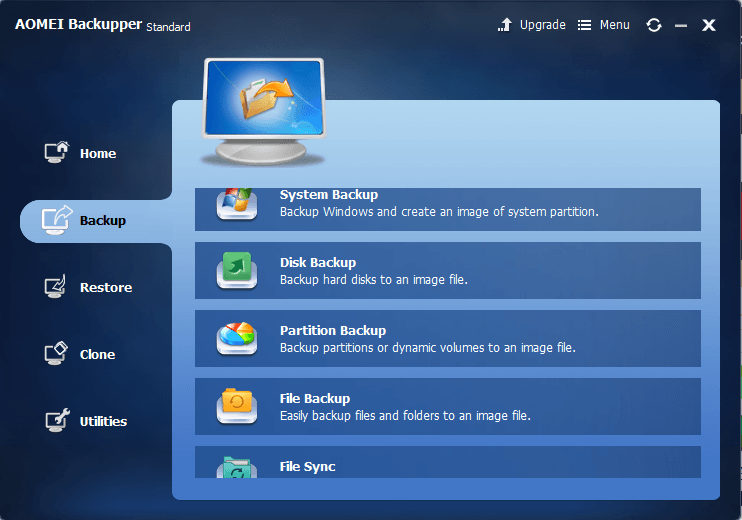 AOMEI Backupper is also a cloning software. Notes that Standard Edition should unlock system clone first, the process is free. If you want to migrate Windows 10 to SSD, system clone will help you a lot.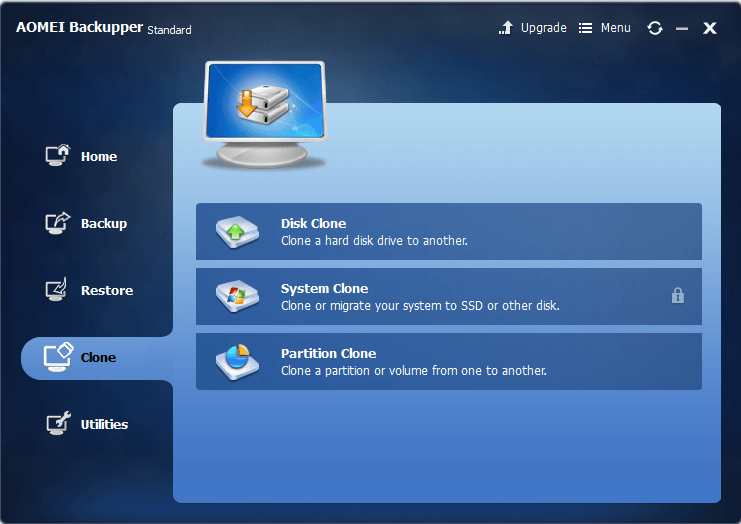 AOMEI Backupper integrates many useful utilities: check image, create bootable media, explore image, import/export configuration, AOMEI PXE Boot Tool and view logs. Paid edition has merge image utility.
Other information about AOMEI Backupper
There are six editions of AOMEI Backupper in total. AOMEI Backupper Standard Edition and AOMEI Backupper Standard Edition For Win 7 are free editions. The latter does not support Windows XP and Windows Vista. Other editions: AOMEI Backupper Professional, Server, Technician and Technician Plus are paid.
AOMEI Backupper supports multiple languages: English, French, German, Japanese,Simplified Chineseand Traditional Chinese. You can choose language when installing it or change the language in Settings' Other menu.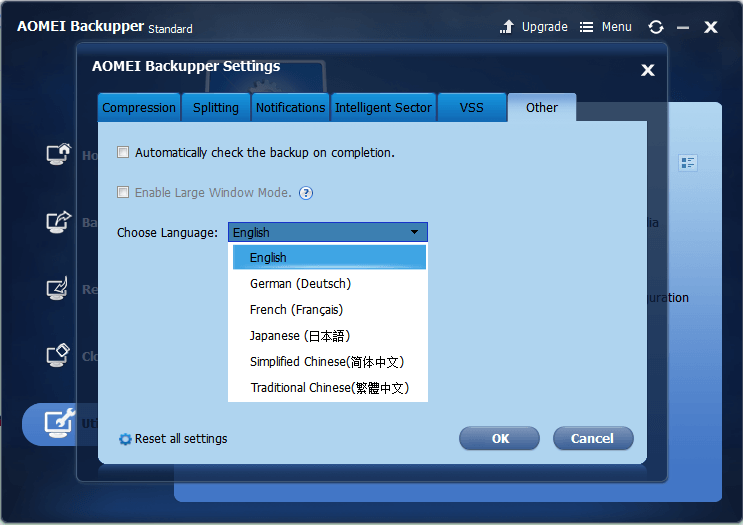 What's new in 3.5?
In AOMEI Backupper 3.5, AOMEI Backupper optimized and enhanced many things. A highlight is that it added event-triggered scheduling backups. This feature is free to use in all editions of AOMEI Backupper, while in most other similar backup software, this feature is paid to enjoy. With this feature, you may backup disk, system, partition or file automatically in real-time according to your setting. Thus, AOMEI Backupper can protects your data around the clock.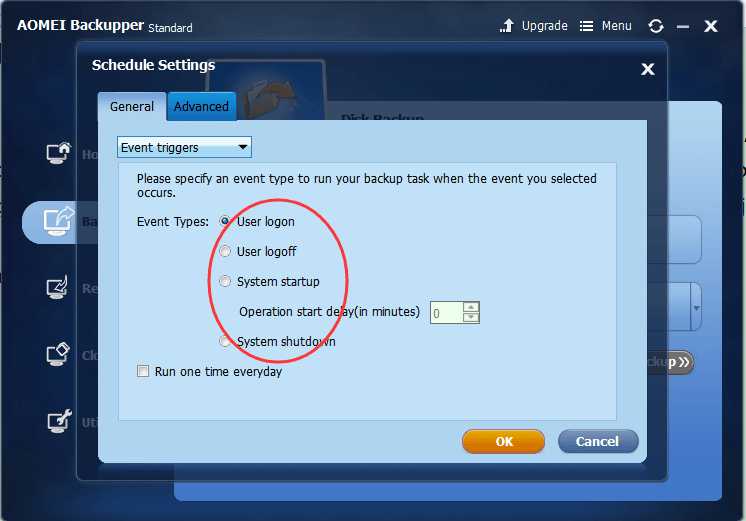 Summary
All-in-one Windows backup software – AOMEI Backupper is worth owning. It gets many rewards in software markets. We suggest you to watch video tutorials on youtube to learn it, download backup software to try. If fact, AOMEI often do giveaway in third-party forum or website, you can get AOMEI Backupper Professional freely if you are lucky.