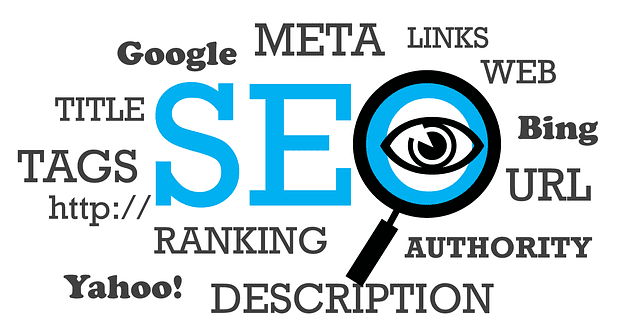 Did you ever hear words like "Use the right keywords, and you will get more traffic than you ever dreamed of?" Or "If you want to rank faster, then you have to optimize your blog or your website with the right keywords." Even if you are new to the field of SEO, you must have heard or read something to this effect.
Keywords are the most crucial part of SEO. They are the first thing you have to master when ranking your website on a search engine or optimizing your blog. Keyword research or keyword optimization is one of the most vital building blocks in any SEO strategy, no matter what your industry. Once that is done, you can focus on things like on-page and off-page optimization, writing content, UI/UX, and more. Things like page speed, bounce rate, and everything else comes later. Once all of these things are aligned with your marketing strategy, you can expect better search engine rankings and increased traffic on your website.
Many companies invest thousands of dollars in identifying the keywords they should be targeting to attract the right target audience and get the most traffic on their websites. But if you are a startup or a small to medium-sized business, you might not have the required budget. Don't worry. All is not lost. There is still a lot you can do. One of the things you can do is keep reading this article to know more about the best tools available for keyword research. Your success and your website's organic ranking depend on it. It's not easy, but it is doable. There are many tools available on the internet that can help you shortlist a set of keywords that work best for your SEO strategy. These include tools like Google Trends, SEMRush's keyword checker, and more. Let's look at some of these in a bit more detail.
1. SEMRUSH
There's a reason why SEMRush is one of the most popular tools for SEO professionals out there. It is not just a keyword research tool. It offers a whole lot of other services that you can take advantage of. As far as keyword research is concerned, you can find keywords based on your competitors, seed keywords, or more. All you have to do is enter your competitor's URL, and it will show you all the keywords that they're ranking for. You can do this for a single page or the entire website. You can also view the monthly search volume, keyword difficulty, CPC (Cost per Click) for PPC (Pay per Click). The tool also suggests potential keywords that you could target for increased rankings.
2. KW Finder
This is a tool dedicated to keyword research and nothing else. KWFinder is one of the faster-growing SEO tools in the market right now. You can easily use it to find high ranking keywords that will help you get the highest amount of traffic to your websites. The tool uses a question-based approach to help you do your research and find long-tail keywords related to problem-solving. KWFinder has both paid and free plans for you. The basic plan is good enough for beginners and startups.
3. Answer The Public
Surprisingly, not many people know about Answer the Public. It is a free keyword research tool that gives you long-tail keywords based on the seed keywords you entered. Did we mention that it's free? Yes! We did. It shows you your keywords in different formats like questions, prepositions, comparisons, and more. The free plan allows you to search for three keywords every day. For someone who is a beginner, this is more than enough. You can search based on country or language, among other demographics. However, the one thing that is lacking in this tool is the keyword volume. Based on your needs, it may or may not be essential for you, but it will become important later on.
4. Ahrefs Keyword Explorer tool
Without a doubt, Ahrefs is one of the most popular and most sought tools on the internet. And there's a good reason for that. Ahrefs provides extensive details about the keywords that you are searching for. They use clickstream data to provide you with more information, like how many clicks you will get from the search engine. You can use the Keyword generator tool to develop ideas based on popular search engines like Google, Bing, YouTube, Amazon, and more. If you are an SEO expert, then this tool is a must-have for you. The amount of data that Ahrefs provides can quench any SEO professional's thirst for knowledge. They have tools like backlink analysis, site audit, and more. It is on the expensive side, so we would suggest starting with one of the tools mentioned above and then migrating to Ahrefs once you have the budget for it. If you already have the budget, go right ahead and purchase a plan that works for you.
5. Google Keyword Planner
Obviously, this is again one of the most popular keyword research tools out there. One of the reasons it is so popular is that it is entirely free and integrated with Google AdWords. All you need is a Google AdWords account, which you can create easily since that's is free too. It offers a lot of features that are well-integrated with Google search and thus is very handy. If you are a beginner, then, by all means, start with Google Keyword Planner. It is free, it is good, and you can migrate anytime you want.
Conclusion
These are a few of the top tools you can use to identify and shortlist the right keywords for your website/blog. Once you know which keywords to target, the rest is cake! Create quality content, test your keywords, and optimize them for maximum results.