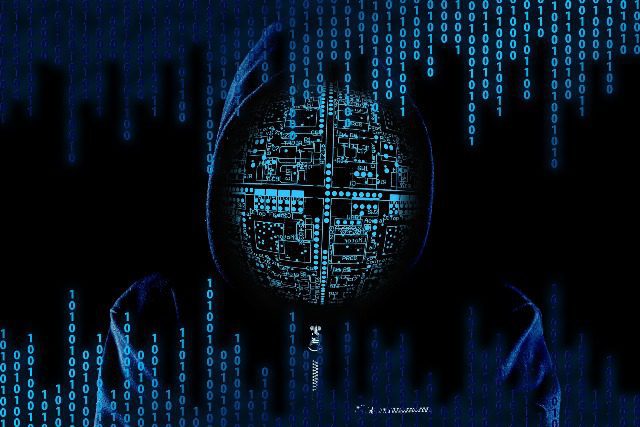 Data is one of the most valued assets of any business yet often dealt with uncanny behavior by employees. Lack of data security practices in the organization led to losses of worth millions of dollars of businesses in 2019. Data security and cybersecurity experts are considering biometric authentication as one of the solutions to perform in-depth security checks on the people accessing the confidential data and to maintain proper records about data access.
What is an online biometric security system?
Biometric verification systems are often considered as the physical system but online biometric security systems are designed to use facial Bio Authentication for identification of a person in real-time.
A biometric verification solution uses artificial intelligence and machine learning to perform face verification on the person gaining access to confidential data. Before it was just passwords that are no more enough.
Some data breaches that taught some tough lessons
Nord VPN data breach
The digital businesses have huge data of their customers saved with them. Nord VPN also held the data of millions of users and saved it in an outsourced data center. The data center was not practicing thorough security on the people accessing the data center. It left a loophole in the security infrastructure and the intruder gained access to the data. The company claims that the confidential data of the customers was secure.
Experian data breach
Experian data breach was a cyber attack that compromised the data of 15 million consumers in 2018. It affected the credibility and market value of the company.
Equifax data breach
Equifax was the victim of cyber-crime that exposed confidential data (name, Social security numbers, etc.) of millions of individuals and businesses. This data breach affected the individuals and businesses both. This data breach caused losses of worth millions of dollars.
How biometric authentication will mitigate these data breaches?
Biometric authentication is one of the most suitable methods for data security. Because password are no more effective. It is very easy to steal a password or an entire computer system for a data breach.
Biometric security is very common in China, where facial recognition is available in everyday life. But how much does China protect all the data it collects about its citizens? It is not very good, according to a new report.
Biometrics are an automated method of identifying a person based on physiological or behavioral characteristics. Measurable features include face, fingerprints, hand geometry, calligraphy, iris and retina, veins and voice.
Biometric technologies are the basis for a full range of personally recognized identification and verification solutions. The need for secure technology for identification and verification is become clearer and clearer as the number and level of security violations and transaction fraud are increasing.
This rapidly changing technology is widely used in forensic applications, such as criminal identification and prison security, and can also be used in a wide range of civil functions.
It provides high accuracy
The biometric authentication system delivers high accuracy in results and helps businesses achieve high-security standards. A facial authentication solution can deliver as high as 99% accuracy in results. It ensures a reduction in false positives and reduces the risk of external agents gaining illegal access to the data.
The data is saved about the individual who accessed the data, so it demotivates the internal agents from gaining access to the data with bad intentions.
Facial biometrics are economic and easy to use
Often the businesses overlook the data security protocols due to high costs. Physical biometric security systems are not affordable for all. It requires expensive advanced devices to use such solutions, on the other hand using an online Face Recognition Technology is quite affordable in the minimum budget.
The wide usage of selfie cameras has taught the masses a lot about using face verification, so it is easy to train people about facial biometrics for security purposes.
Low technical requirements
Facial biometrics is low maintenance technology, especially if it's outsourced. An outsourced face verification solution needs a single API integration and no expensive devices are required to use theses outsourced solutions.
To wrap up, data is a vital part of every company large or small and it needs to be secured. Online Biometrics security systems use facial verification to achieve a high level of security and accuracy in results. Data security is inevitable for businesses to eliminate the risk of data breaches on their platforms and to gain retainable success.
Conclusion
To judge each country, the report examines how countries use biometrics in identity documents and banks and has laws to protect biometric data. It also examines the extent of the country's biometric database, the extent to which identity control cameras are activated, whether people are required to submit biometric information as they enter the country, and whether biometric data is collected at the center occupation.