Social media plays a significant role in the online promotion of your business. By leveraging effective social media marketing strategies, you can attract thousands of visitors to your website.
With new updates every day, the world of social media has become a buzzword today. It has become a powerful tool to boost the online presence of your business. With this in mind, it's never too late to get started in Social Media Marketing of your business.
One of the most important things you require for initially getting started with social media is the best tools that enable you to reach out to a large number of audiences.
Here, in this article, we have compiled the list of essential tools for social media that you must know from the start. Let's dive in and know them in detail.
Hootsuite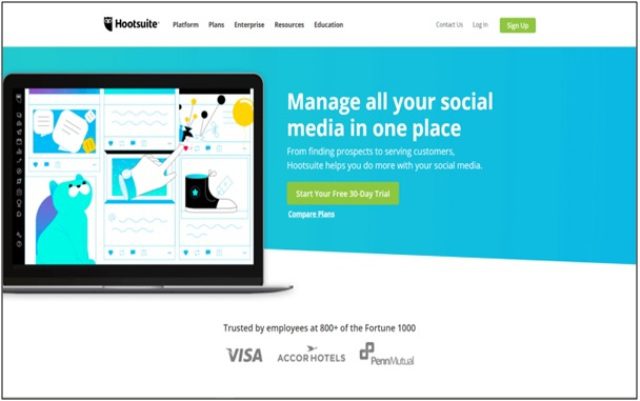 Many companies access multiple social media accounts, and sometimes they find it difficult to manage them all. Hootsuite is an awesome social media management tool that helps you to manage all social media accounts easily from a single place.
Features:
It helps you to schedule your content and post it on various social media platforms like Facebook, Twitter, LinkedIn, Instagram etc.
The motto of this tool is: Manage all your social media from one place.
It secures all the security and login information of all your accounts.
Buffer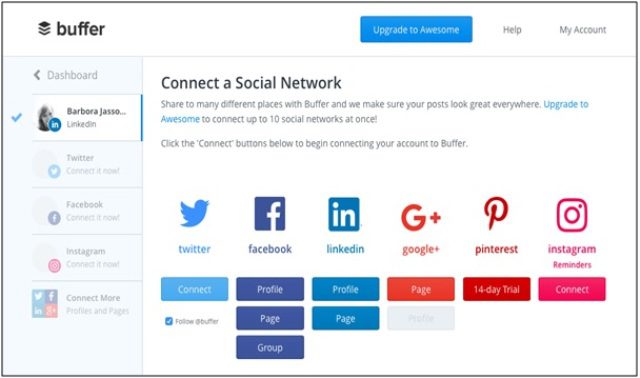 A Buffer is a popular and widely used social media marketing tools. Due to its simplicity and efficiency, marketers love using this tool. This tool offers amazing analytical features to track the performance of all your social media posts.
Features:
The businesses that are just starting up, buffer offers a free account.
Based on the followers' activity, it suggests perfect moments to post on social media accounts.
You can also create and schedule your content with the buffer's image creator and can shorten your links.
Sprout Social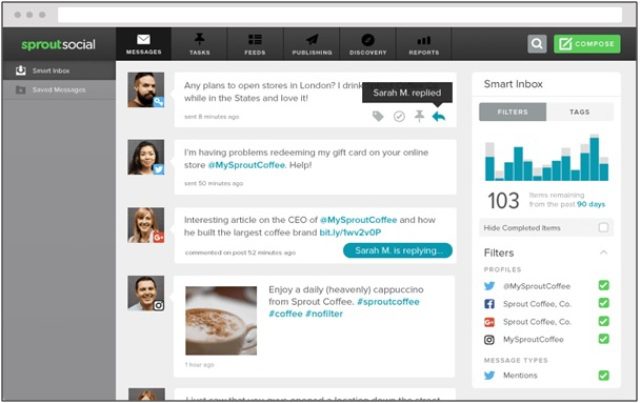 Sprout Social combines different social media management features in one place. It helps you to find and form real connections with people. It helps you to monitor user's social media posts, schedule content and engage with the targeted audiences.
Features:
Sprout Social has amazing features of monitoring, analytics, scheduling and reporting, all at one place.
It offers faster and smarter communications with easy joining social conversations and builds your community.
It offers 30-day free account.
It has a feature of the unified smart inbox to streamline engagement.
Agora Pulse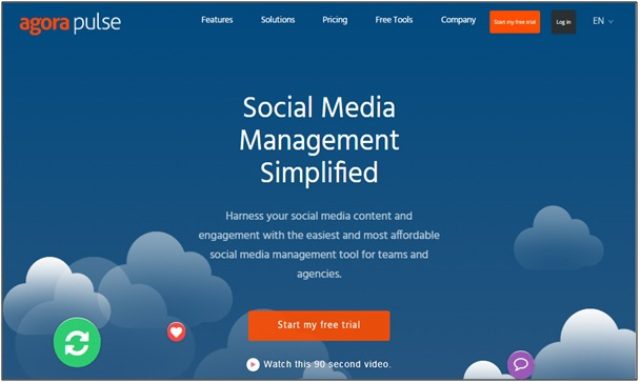 Agora Pulse is a simple and effective social media marketing tool. It has all features of scheduling, analytics and you can even run quizzes and promotions on your social media accounts to attract the audience.
Features:
The dashboard of the Agora pulse is very straightforward.
It allows easy switching to all your social media accounts.
One of the amazing features of the Agora pulse is the social media inbox that allows instant checking on social media updates on your accounts.
It helps you to personalize your content for each social media networking platform.
Social Bakers
This social media marketing tool enables businesses to work on various social media platforms through Artificial Intelligence (AI) to understand the audience's behavior. It helps in engaging more customers to your business.
Features:
You can get insights into the customer's requirements and can create your content based on that.
You can analyze your performance against your competitor's and can use these measures to improve your content.
This tool saves your time by managing all social media publishing tools from a single dashboard.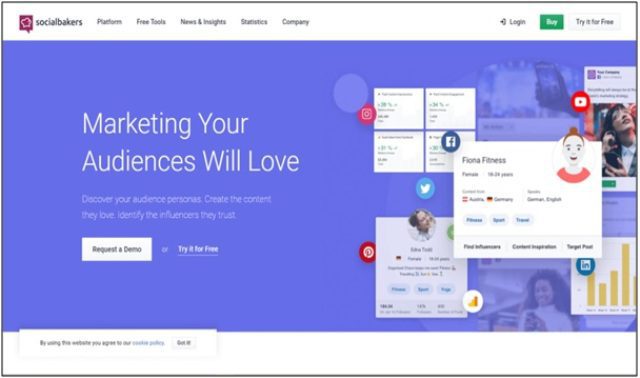 Sendible
The agencies who want to manage social media profiles for their client's, for them, Sendible is an awesome social media marketing tool.
Features:
It has a smart feature which helps to re-posts your favorite posts on repeat.
It recommends the top and most liked posts for you to post on your social media accounts.
It has an RSS Auto Posting feature which allows posting of relevant content at regular intervals. So, it helps in engaging your audience with awesome content.
With its templates, you can create social media reports for your clients in minutes.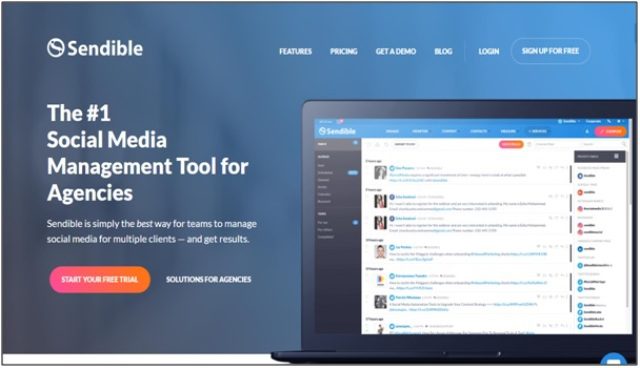 Post Planner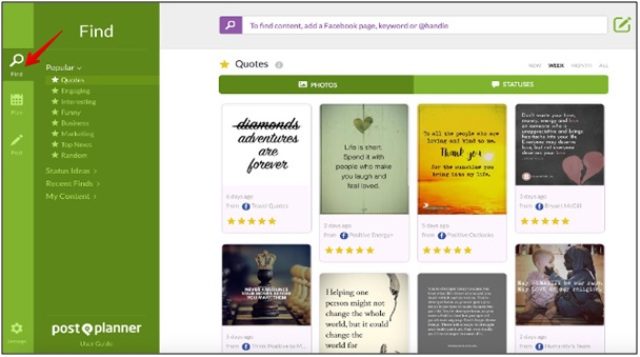 Post Planner makes it easy to identify the best content for your audience. It consistently shares content on your social media accounts to get remarkable results.
Features:
With just click of a button, you can curate and share great content with your audiences.
To discover new content, users can browse the recommended feeds of post planner and get awesome content ideas.
Post planner offer ratings to the shared post. So, before you post any content on your social media accounts, check the ratings of the post.
Meet Edgar
Meet Edgar is a social media scheduling tool which helps in recycling of your old posts to get more viewers on your website.
Features:
You have to organize our posts according to the category and content, and then this tool will automatically post your content from all the categories.
Meet Edgar updates the library of edits in bulk.
By adding your content in Meet Edgar browser extension, you can save your time in the separate posting of content.
With the use of emerging social media marketing platforms, marketers have the opportunity to reach out to more potential customers and grow their business.
Use these social media tools and help your business be more social in 2019.
About Author:-
George is corporate relationship manager at Inc Academy – Provide Digital Marketing Course in Dubai with professional certificate and he likes to share his knowledge on digital marketing topics.