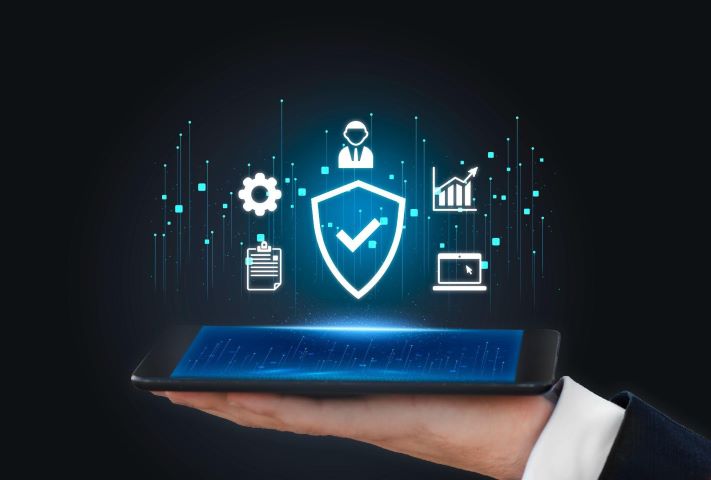 HITRUST serves as a standards organization with a core focus on security, privacy, and risk management. Their primary objective is to offer healthcare organizations a comprehensive security and privacy program through the HITRUST Common Security Framework (CSF). This specially designed program aims to aid organizations in effectively managing compliance and mitigating risks.
Despite being in existence for over a decade, numerous organizations continue to grapple with the decision of whether the HITRUST CSF certification is the right fit for them. Here are some crucial points to consider before your organization commits to undergoing a HITRUST assessment.
What is the HITRUST CSF?
The HITRUST CSF is a robust and adaptable security and privacy framework that enjoys certification and is widely adopted by organizations spanning various industries. It offers an efficient approach to handling regulatory compliance and risk management.
By adhering to this standard, customers can rest assured that their data and sensitive information are well protected, instilling confidence in the security measures implemented by the organization.
HITRUST vs. HIPAA: Understanding the Difference
Although HITRUST and HIPAA have certain resemblances, it would be incorrect to juxtapose them in opposition to one another.
HITRUST CSF stands as an attainable security and privacy framework that encompasses specific controls and requisites for showcasing adherence to HIPAA regulations.
On the other hand, HIPAA, or the Healthcare Insurance Portability and Accountability Act, is a U.S. law outlining safeguards for covered entities and business associates to protect health information.
Rather than comparing the two, a more relevant question to ask is: "What is the most effective method to demonstrate HIPAA compliance within my organization?"
If you're interested in learning more about why the HITRUST CSF is a suitable approach for achieving HIPAA compliance, check out our blog post highlighting its benefits.
Benefits of HITRUST
Numerous organizations opt for a HITRUST assessment due to the following benefits offered by the CSF:
Ensures compliance with regulatory requirements set forth by third-party organizations and laws.
Accelerates revenue and market growth by setting your business apart from competitors.
Saves time and money by utilizing a robust and scalable framework that encompasses multiple regulatory standards.
Bringing together over 40 diverse regulatory prerequisites and acknowledged frameworks, this includes ISO 27001, NIST SP 800-53, HIPAA, PCI DSS, and various others.
Types of HITRUST Assessments and its benefits
Three distinct categories of HITRUST CSF Validated Assessments exist, each accompanied by its own set of advantages:
HITRUST CSF e1 Assessment: Introduced in January 2023, it focuses on cybersecurity essentials with 44 control requirements, is suitable for low-risk organizations seeking good cybersecurity hygiene, and serves as a stepping stone for more robust HITRUST certifications.
HITRUST CSF Implemented, 1-year (i1) Assessment: It emphasizes leading security practices with a more rigorous evaluation approach. The i1 Assessment provides a moderate assurance and is based on the new CSF v11, offering a 1-year certification option and an i1 rapid recertification choice in year 2.
HITRUST CSF Risk-based, 2-year (r2) Assessment: Previously known as the CSF Validated Assessment, it employs a comprehensive risk-based specification of controls. This assessment offers the highest assurance level and is valid for two years, requiring an Interim Assessment at the one-year mark.
HITRUST Assessment Process
The HITRUST Assessment process is a comprehensive and structured approach designed to ensure that healthcare organizations meet the rigorous security and privacy requirements set forth by the HITRUST Common Security Framework (CSF). This process consists of five key steps that organizations must follow to achieve and maintain HITRUST certification.
Step 1: Define Scope
The first step involves working collaboratively with a qualified third-party assessor or an internal expert to determine the scope and type of assessment needed for the organization. The assessment scope outlines the specific systems, processes, and data that will be evaluated during the assessment. This step ensures that the assessment is tailored to the unique needs and characteristics of the organization, allowing for a more targeted evaluation.
Step 2: Obtain Access to MyCSF Portal
To initiate the assessment process, the organization needs to contact HITRUST to gain access to the MyCSF portal. The MyCSF portal is a secure online platform that facilitates the assessment and certification process. In addition, the organization must engage an approved third-party assessor who is qualified to conduct the assessment and has expertise in evaluating compliance with the HITRUST CSF.
Step 3: Complete a Readiness Assessment/Gap-Assessment
Before proceeding with the formal assessment, the organization undergoes a readiness assessment or gap assessment. This step involves the assessors evaluating the organization's existing security controls, policies, and procedures. The purpose is to identify any gaps or deficiencies in the organization's security posture concerning the HITRUST CSF requirements. The identified gaps are ranked based on their risk levels, allowing the organization to prioritize remediation efforts.
Step 4: Validated Assessment Testing
In this step, the formal assessment process takes place. The assessors conduct a thorough evaluation of the organization's security controls and practices, based on the HITRUST CSF requirements. They review and validate the organization's self-assessment scores and gather evidence to support the findings. Once the assessment is complete, the assessors submit the assessment report to HITRUST for further review and approval.
Step 5: Interim Assessment Testing
For organizations seeking r2 Assessment certification, an additional step is required to maintain their certification. At the one-year mark following the initial assessment, an interim assessment is conducted. This assessment ensures that the organization continues to meet the HITRUST CSF requirements and maintains a high level of security and compliance. The interim assessment is not needed for organizations pursuing e1 or i1 Assessments.
Understanding HITRUST Policies and Procedures for CSF Certification 
Obtaining a HITRUST CSF Certification can be challenging for many organizations, mainly due to the task of establishing policies and procedures that meet the HITRUST requirements. This challenge becomes more pronounced in r2 Assessments. Even in e1 and i1 Assessments, some policies and procedures are subject to testing, though with less rigor compared to r2 Assessments.
HITRUST policies and procedures must be meticulously created, documented, and in place for at least 60 days before the validated assessment to achieve full compliance. Policies are the established guidelines and rules that both the organization and its employees must adhere to, while procedures outline the documented steps taken by the organization to fulfill the defined policies.
Validity Period of HITRUST Certification and Emphasis on Continuous Improvement
HITRUST Certification Duration: e1 and i1 – One Year, r2 – Two Years (with Successful Interim Assessment)
HITRUST certifications, such as e1 and i1, remain valid for a period of one year, while the r2 certification holds its validity for two years, provided that the Interim Assessment is successfully completed within the specified timeframe.
A crucial aspect to consider is that HITRUST certifications should be viewed as ongoing improvement and monitoring assessments rather than static, one-time evaluations. This perspective is essential because the threat landscape is continually evolving, and as a result, the HITRUST CSF needs to adapt and stay current. Continuous efforts to enhance security practices and procedures are vital to maintaining the effectiveness of the certification over time.
What's the History of HITRUST CSF?
The HITRUST Common Security Framework (CSF) was established in 2009 by HITRUST, a nonprofit organization. It was created to address the growing complexity of healthcare information security and compliance. The CSF functions as an all-encompassing array of guidelines and prerequisites, aiding healthcare institutions in proficiently overseeing information security and privacy risks. Over the years, it has gained recognition and adoption across the industry, and its periodic updates ensure it stays current with the changing threat landscape. The CSF is widely used for certification and integration with other security frameworks and standards.