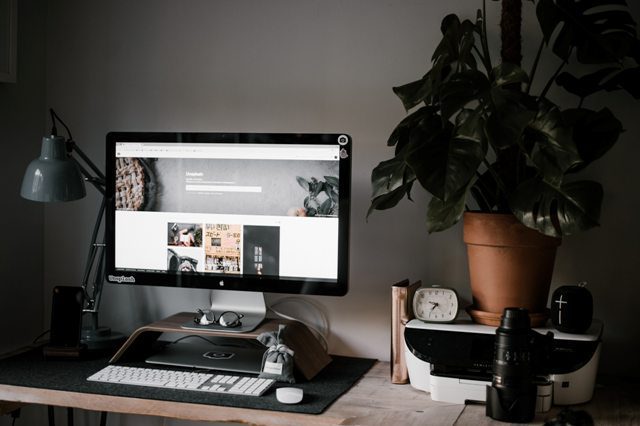 Digital marketing is undergoing tremendous changes at this very moment. Changes not only in terms of the rising importance of marketing in general but also in reference to the impact of the technology that can no longer be ignored. One of those technical aspects that have caused an enormous effect on how we today approach digital marketing is artificial intelligence.
Customer Centricity and Artificial Intelligence
Over the last couple of years, customers became more demanding towards products and services they want to receive. They are no longer satisfied with receiving a decent quality for a fair price – they want companies to put some effort into attracting and retaining them. Customers are becoming the center of business activity, and all practices should be led with their opinion taken into account.
That is why the digital marketing industry should be able to adapt to those needs and challenges. For that very reason, the implementation of artificial intelligence into the business process seems like a reasonable choice. Currently, there are plenty of benefits that AI can bring to the digital marketing industry.
Report Generation
The marketing industry usually involves dealing with plenty of data. Investigating analytics is a huge part of the digital marketing strategy. By collecting your customer's data, you are getting a chance to retain them in the future. Report generation is something that takes away a particularly significant amount of time and keeps marketing specialists from taking care of more urgent tasks. By using AI tools, it is now possible to quickly analyze the data, build a report based on it, and later use that knowledge to retain your already existing customers or even attract the new ones.
Smarter Ads
Artificial intelligence is an indispensable tool when it comes to promotional services, such as the creation of more engaging advertising content. To make sure that the content reaches the right audience, AI gathers all the necessary users' data such as likes, orders' history, subscriptions, and search history. Most online stores are using such information to show their customers items that are similar to what these people have already searched for. At the same time, Facebook, over the last couple of years, began adjusting everyone's timeline so that people will see posts according to their preferences, starting from the most interesting posts.
Content Generation
Written content will always be in high demand, regardless of the timing. Currently, content marketing is one of the biggest branches of digital marketing. Every company has at least one or two content writing specialists on their team. Some are using the help of the outsourced or freelance specialists; some are using services like Adsy. However, this might change in the future as artificial intelligence is slowly but surely stealing this spot. Modern AI-powered tools are pretty basic when it comes to content generation, though they are expected to get much more efficient in the future, and most likely will even be able to replace humans with time. The biggest advantage of AI 'writers' is that they will be able to deliver the result faster than humans.
Artificial intelligence tools allow not only to create content but will also ensure that it is being delivered to the right audience. AI-powered targeting is a sure way to make your content useful by presenting it to people who are interested in reading it.
Increased Sales
The initial purpose of digital, or any kind of marketing, is to make sales by attracting new people to your product or service. Artificial intelligence can significantly increase sales if implemented into the digital marketing strategy. According to this data, 3 out of 4 companies that have done so, managed to drive up their sales up to 10%.
Excellent Customer Service
Surprisingly, customer service is a big part of digital marketing, as it is one of the best ways to create an image for your company by taking care of its customers. Artificial intelligence can become a big help when implemented into the customer support process. One of the most common ways to use it are chatbots that allow 24/7 support and are one of the most popular self-service tools.
Another value that AI can add to customer support is personalization. As we already have mentioned before, the customer-centricity trend is gaining enormous popularity these days, and in order to survive this 'arms race' for customers' attention, companies are forced to provide as personalized approaches as possible. Artificial intelligence is something that allows finding a personalized approach to every customer basing on their 'online trace' – likes, follows, search and purchase history, etc.
So What Is The Future Of AI in Digital Marketing?
One of the biggest concerns everyone has nowadays is that artificial intelligence will eventually replace humans. This claim, however, is nothing but an assumption made out of fear of losing jobs. Digital marketing is an industry that deals with humans, the way they think and act. Saying that AI will eventually eliminate human involvement is a very bold claim as this particular industry heavily depends on the human ability to adapt and improvise.
Artificial intelligence will surely add significant value to digital marketing in terms of targeting the right audience, creating content, and process automatization; however, humans will always be in demand in this industry.
Final Thoughts and Conclusions
Years ago, artificial intelligence was associated with something highly technological and rarely seen in the day-to-day life. However, not the situation has changed, and it is one of the most common things that are making our daily lives easier. One of the fields where it has been successfully implemented is digital marketing.
Artificial intelligence will surely open new horizons for this industry in the future, making it blooming like never before, due to many new opportunities it provides. In this article, we have briefly discussed all the perks of using AI in digital marketing. However, we are sure that this is just the beginning, and this technology will bring tremendous growth to this industry in the future.
About Author:-
Marie Barnes is a writer for Bestforacar. She is an enthusiastic blogger interested in writing about technology, social media, work, travel, lifestyle, and current affairs. She shares her insights through blogging. Follow her on Medium.