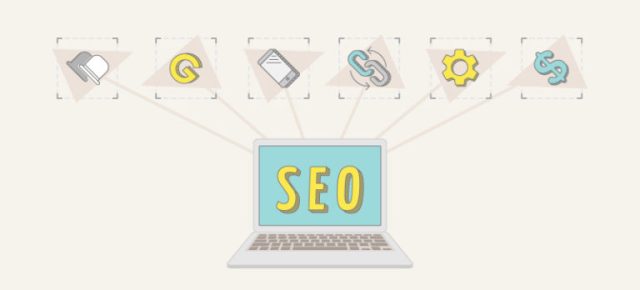 One of the most difficult parts of understanding SEO is keeping up with Google's search algorithm. This is just one reason why using a website like SEOjury makes sense. It is our job to know SEO and understand the changes being made, unlike those who do part-time SEO for their company.
A search algorithm is the computer program that Google uses to determine how reputable or trustworthy a site may be. Over the past few years, Google has released some updates that showed significant changes in how web pages ranked and it has been the job of SEO experts to keep up with these changes.
This is why 40% of marketers say that changing search algorithms is one of the most challenging parts of attaining any SEO success. To keep up with the changes takes a significant time investment that will only make sense for those who use it the most. This is part of the reason it makes a lot of sense to hire an outside consultant to work on your SEO.
They may cost between $750 to $1,500 a month, or $1,000 to $7,500 a project, but that is much cheaper than hiring an entirely new employee. The payback can easily be justified by the increased sales and traffic that should result from their use.
The alternative is to keep up with the 500 to 600 changes a year that Google makes to its algorithm. This is a daunting task and doesn't even take into account the big changes, like when they released Panda, Penguin, and Hummingbird in the last few years.
One part of SEO that it helps to understand is the way user behaviour dictates how well your website does on it. The click-through rate (CTR) is the rate at which a user sees your website and actually clicks on it. Impressions are the measure of how many users even see your page in the results, and is expected to improve as you climb in the rankings, but click-through rate tells Google how users perceive your website.
If users perceive your website as valuable and relevant, then they will click through to your website. The average CTR for a top ranking Google search result is 34.36%, which may sound low, but is actually quite impressive.
Another important measure of user behaviour is the bounce rate. This is the rate at which users make it to your page and then realise they are not actually as interested in your content and leave. This is measured by finding the percentage of viewers who only view one page over the total viewers of your website. The average website has a bounce rate of 40.5%.
This makes sense when you consider how many times you've clicked on a website, looked around, and then realised that this wasn't really what you're looking for and would like to find a more specific result.
The best way to do well in these measures of user behaviour is to understand your audience and always provide relevant value. By doing so, you open up the possibility of gaining a top spot in the rankings and having a sustained level of success.
As I mentioned at the beginning of this article, the Google search algorithm is always changing, but some measures will always be important. Understanding your bounce rate and CTR and then figuring out what you can do to optimise for them will always yield big improvements in your overall SEO efforts. Real success in this field is about continual improvements and finding the few factors that matter most, and the CTR and bounce rate are two of these things.

Presented by SEOjury.co.uk