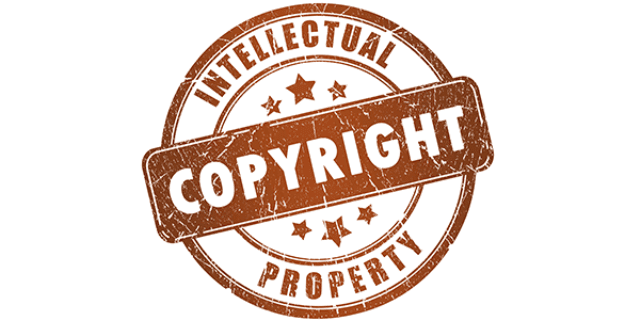 Every business needs a sensibly designed logo not only to represent itself as a brand in their niche, but also to convey values and brand message to the target audience. Like a good company name, a uniquely designed logo empowers businesses to establish a unique brand identity in the market.
However, randomly picking up a design for a company monogram fail to deliver the same branding benefits. In fact, carelessly created emblems can demolish the company image.
Designing a suitable business emblem takes a significant amount of money, time and creativity. The design has to be influential enough to induce the actual feel for the products among consumers. So customers recall and identify favorite products or services with their company marks.
As we know, an expressive company logo involves a lot of planning, research and hard work; business owners never allow other companies to copy their design to create similar looking marks. This demands them to protect their logo after notifying and registering designs to authorities to obtain copyrights and trademark registration.
According to Federal copyright law, registering original art and design work with the U.S. Copyright Office will give intellectual property rights to its owners. If anyone violates the rules of copyright, he will be subject to a lawsuit and fines and running a simple WHOIS query with some tools online could be enough to find out the individuals details.  However, this doesn't mean that all similar looking designs are created after violating the rules of copyright. You can see more here about copyright law and how best to protect your business. 
What is original design work?
Honestly speaking, checking the originality of work is very difficult. As designs are made with shapes, colors, and fonts, they look similar. Creating a design which has seen before is difficult, but it must represent the efforts of a designer.
What is the difference between copyright and trademark?
Copyright and trademarks are two common ways to gain intellectual property rights for logo designs. However, both differ from each other on the basis of the level of protection they are offering.
Copyright gives owners the right to stop other people copying and publishing creative work without owner permission. In contrast to that trademark give broader protection to design components like colors, typefaces, design and name.
Before I further describe, designing a custom logo design without copyright infringement, I would like to explain copyright infringement first.
What is copyright infringement in logo design?
When one artist copies the work of another artist without owner's permission and creates a substantially similar design, copyright infringement occurs. There are no mathematical standards for measuring the level of infringement, however, to be infringing, copied work doesn't need to be completely identical. However, it has enough similarities that an average person looking the two work samples could easily identify that the artistic expression in one pattern is copied from the other.
In simple words, infringement is illegal copying of artistic expression of another artist. Whereas taking inspiration from existing designs is legal. In logo designing, artistic expression represents specific choices of color, composition, typography and shapes an artist made to create his artwork.
Infringing designs adapt the same look and feel from original work. However, in some cases, uniquely created artwork representing similar content in the same style of an existing artwork style is apprehended infringing.
How to Avoid Copyright Infringement in logo designing? 
Similar to other creative fields like blogging and website designing, copyrighting violation also occurs in logo designing. Whether you are professional offering graphic design services for your clients or you are company owner designing a business monogram for company representation, understating copyright infringement laws is the key to avoiding it.
According to the copyright law for logo designing by American Institute of Graphic Arts, (AIGA), only owners with intellectual property rights have total rights to control reproduction for commercial use of their creative work. Although artists possess the ownership of their work, they always require a license to use particular typeface or images from other resources to further use in design. However, they are not allowed to alter any of these design components to resell with their names.
What is fair use of the trademark?
Fair use of the logo is different from copying the copyrighted trademark. Legal authorities do not fine or punish the fair use of design. Despite involving copying idea from an original design, users are not penalized. As they are only using it for non-commercial, editorial or educational uses.
What are the two common mistakes inexperienced designers made?
I know it's tempting to download images, shapes, typeface and designs from the internet. You should completely avoid this while creating a company mark. If you are assuming that scanning and using images and artwork of other artists will give you legal ownership, then you are wrong. Try to create unique workpieces with non-copyrightable things like fonts and geometric shapes. However, you should not rely completely on this, unless you are not sure about it.
Second big mistake, most of the individual made is relying on the fair use of design elements. When a designer looks existing works for inspiration, he often ignores transforming the new layout to make it original. Rather, such designs look patterns derived from genuine layouts. The best way to transform inspirations into original work is to compare the two to check the substantial similarity.
Summary: When it comes to making a company logo, inexperienced professionals and business owners gets confused and fail to use previous artwork as inspiration. All they need is to avoid infringement while designing.
About Author
Peter Daniel is a design architect and write design related articles and blogs for a number of considerable blogging websites to Educate users. He also loves to propose custom logo design solutions to businesses and startups.