Many people in our time understand a wide range of benefits of using the most efficient router.  They are willing to set up and configure the best suitable wireless router.  They have lots of ideas about how to use a high quality router and connect multiple users to the Internet.
However, they get puzzled with various suggestions when they seek how to set up and configure the router that they have bought from a renowned brand on the market.  They can take note of the following details right now. These details assist everyone to clarify their doubts and fulfill their requirements on the setup and configuration of wireless router.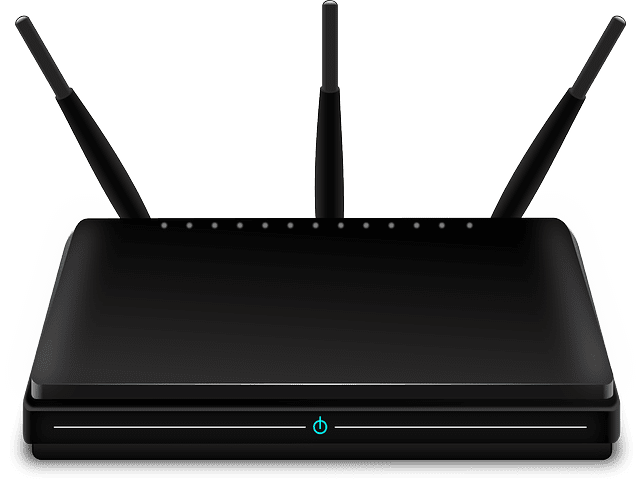 Connect router and modem
If you have planned to share your broadband Internet connection with different devices at the same time, then you have to connect your broadband modem and router by an Ethernet cable.
You can use a short Ethernet cable available along with you router for connecting this device with your broadband modem.  The next step is to connect your modem and Internet or WAN port on the router.  This port is usually different by its colour from LAN ports.
Connect devices by Ethernet cables
Once you have connected the router and the modem as specified, you have to connect devices like TV, video game console, computers and other device to the router by using Ethernet cables. This stable yet fast connection plays the main role behind the overall efficiency of Internet connection.
You have to adjust settings in your router. Thus, you have to connect one computer through the Ethernet for adjusting settings in your router.
You do not have to connect this computer after you have changed your router's settings as per your requirements. This is because you can connect your computer wirelessly.
Registration of Router's MAC address       
You have to register the MAC address of your router to the official website of your Internet Service Provider.  You can create a Wi-Fi network and let all devices connected to the Wi-Fi network when you power on the router.
However, you cannot connect your router with the Internet when you do not register your router's MAC address to the website of your internet service provider.  You can find out the MAC address on your router. You can also refer documents you have received along with your router and get the MAC address.
You have to login to the website of your internet service provider by using the username and password you have received already.
Choose the MAC address update choice and add your router's MAC address. Once you have saved this change, your router is authorized to use the Internet from your internet service provider.
Router configuration
There are many ways to find out the IP address of the router.  Type in ipconfig in the command prompt and get the Internet Protocol address of your router at the default gateway.
Every IP address has four groups and each group has up to three digits. These four groups are separated by periods. An example for an IP address of a router is 192.168.1.1.You can check this useful site for more info 192168ll.net.
Once you have determined your router's IP address, open a web browser on your computer that is connected to the router. Now, you have to enter the IP address of your router and press the Enter button.  You will be redirected to the router's configuration menu.
Router's configuration menu
If you enter the correct username and password in the router's configuration menu, then you can access the router's configuration page almost immediately.  You can use the default login details when you do not have changed the default username and password of your router so far.
Wireless settings      
Choose the Wireless section in the router's main menu and enter the most appropriate name for your wireless network.
Check the box and enable SSID broadcast and choose a security method as per your requirements.
Create a passphrase and save settings. Change the default username and password of your router.
Scan for wireless network and connect your devices directly by using the wireless passphrase.
IP Address 192.168.1.1 is mostly used by routers of Linksys brand at this time. This IP address supports the router to initialize itself at first and connect with other devices available on the network.