Need to Migrate Office 365 Mailbox to another Tenant
Consider a Scenario wherein two or more companies decide to consolidate their assets due to a recent acquisition or merger. This is always followed by moving employee database and accounts from one platform to another. The idea is to move all the existing accounts into a single Active Directory. This can be performed by using the Active Directory Domain Services for consolidation. All accounts from both the companies will use the same final addressing scheme. For example, two companies with name 'abc' decided to acquire 'xyz' company. At the end of migration all 'xyz' employees will use '@abc.com' as an extension to their username. If both companies use Office 365 then this post can be used as a guide to export Office 365 mailbox to another mailbox. In this post, steps to effortlessly Transfer Office 365 Mailbox to Another Account has been discussed.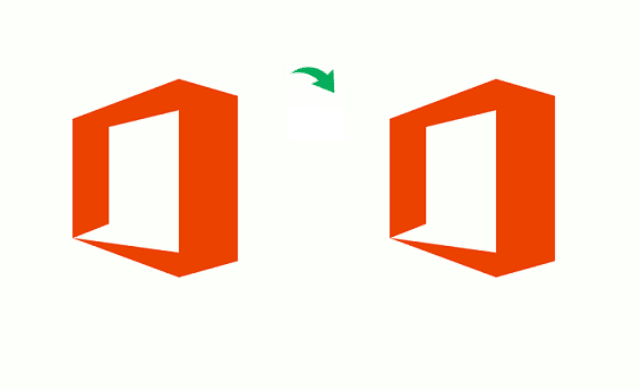 How To Migrate Office 365 Tenant To Another Tenant
This is not an easy task. Administrators need to be aware of the downtime that will be incurred due to this. Communications may be halted for some amount of time. Business may be affected as a result. Hence, admins must completely understand the risks involved to Transfer Office 365 Mailbox to Another Account. Proper planning is needed before going through the transition process. Follow the steps below to start the process to migrate mailboxes from one Office 365 tenant to another.
Step 1: Planning
There are things that need to be considered before performing Office 365 tenant transfer. Proper planning needs to be undertaken. Things need to be planned before a decision is made to move domain from one Office 365 account to another. Here are the steps to plan transition process:
For starters, need for additional Office 365 licensing by the company that has just acquired another.
Also, have administrative privileges on both tenant systems to before the migration.
Next, Use the Azure AD Connect tool to sync all objects from source tenant to target. Then, verify that the sync is completed in all the systems in target tenant. This can also be done by adding bulk CSV files through Exchange Admin Console.
Now, verify the target domain on the source domain admin center. This will create a record of both domains co-existing on the target tenant.
Also, create a migration schedule and plan ahead. Create a list of all the mailboxes to be moved to a CSV file.
Then, in the Domain Name Server, change the Time to Live (TTL) to a smaller number in the primary domain. Remember, lowest is 5 minutes and this task can take up to 4 days to complete.
Finally, disable directory sync on the source tenant Exchange admin center.
And notify the end-users that the migration process may affect their work process for a couple of days.
Step 2: Migration
The actual migration process starts from this point forward while you migrate mailboxes from one Office 365 tenant to another. This takes place in two phases, one is one the source tenant end and another is on the target tenant end. These are basic steps, follow them carefully to  Transfer Office 365 Mailbox to Another Account.
But first, change the MX record on the source tenant to an unreachable email address. This will route any incoming emails to an unknown address. It will return a Non-Delivery Report(NDR) to all senders during the transition process.
At the source End: The primary domain must be removed from all systems on the source company before moving to another.

Now, remove all Lync licenses from the systems in the company that has been acquired. This will target the website URL back to the initial domain.
Then, Reset all source Office 365 Mailboxes, Distribution lists, resources to their initial domain.
Next, remove any secondary domain from the systems still using it on source tenant.
Then, set a routing domain in the source tenant to relay emails to a different email address.

At the Target Tenant End: Verify the source domain on the target tenant Exchange admin panel. This may take a while. Having done that move to the other steps:

Firstly, set the auto discovery of CNAME optional at the target end.
If using Active Directory Federation Services to access to systems across an organization, set the new domain there as well.
Next, provide Office 365 mailbox licenses to all newly added user accounts.
Set the email domain of the new organization as the primary domain for all the new source systems.
Now, set passwords for all new accounts. And inform about them to the new employees added to the organization.
After that, configure MX record of the old company systems to point to new Office 365 tenant. This way all the emails to the old mailbox will now be routed to the new empty mailboxes. These are the ones that have just been created for the newly added employees with the target primary domain.
After that, verify the mail flow from the source to the target tenant.

Finally, start the migration of mailboxes a week's data a time. Send occasional progress report to management and the higher ups. Keep repeating migration process over time to transfer complete mailbox to the new email domains.
Step 3: Post Migration Cleanup
There are a few more steps that need to be kept in mind after the migration is complete. This is to ensure that there is complete Office 365 tenant to tenant migration. No stones left unturned. There are some more additional things to note and configure before you Transfer Office 365 Mailbox to Another Account. Here they are:
Firstly, provide each new employee with their new email address and password.
Also, clear any nickname cache from all Outlook clients.
Now, teach each new member of the organization on how to sign in using Outlook Web App.
Expert Solution for Migration
A secure & safe zone is a major requirement while migrating data from Office 365 migrate mailbox to another tenant. On such expert solution solution that has been used by majority of the users is SysTools Office 365 Express Migrator which provides a secure & reliable way to Transfer Office 365 Mailbox to Another Account easily. It supports to move Emails Calendars Contacts & Tasks between the mailboxes in Different Office 365 domains
Wrapping It Up
Post a major merger a lot of issues are erupted due to the mere scale of tasks that need to be undertaken. It can become difficult with the lack of understanding, knowledge or planning. Organizations need to be aware that employees may not be able to communicate for at least a week before the migration process is complete. A complete plan needs to be created not only for the entire transition process but also for communicating people. Proper information needs to be given to employees regarding the upcoming migration and changes. Higher ups need to be informed daily about the level of progress undergone throughout the day. Administrators from both the companies need to be part of this transaction to have a smooth transition. This blog provides some tips while you  Transfer Office 365 Mailbox to Another Account