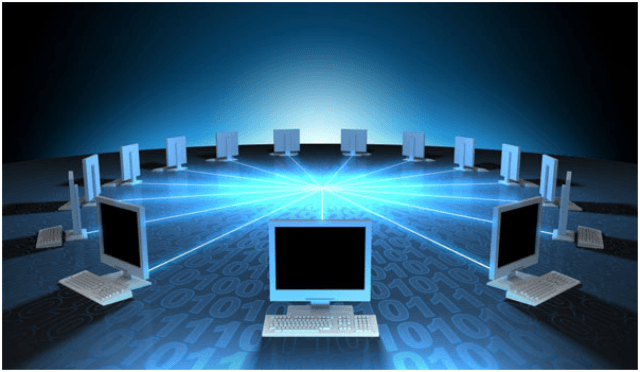 The computer is a well-known technology of this era, everybody has an idea about it, and lots of people are using it in their daily routine. The usage depends on the user, it can be used for educational purpose, chatting with friends, applying for a job, watching a movie, listening songs, paying bills and many other things, for doing any of them the thing that is required is the internet. We rely on it for doing most of the activities that we have planned.
It is the matter of arguing for many, but we cannot neglect the importance of computer and internet, they have to make the work and lives easy of many globally. However, everything has some pros and cons and same as with computer and the internet. Let's have a look on computer and internet first, then on the pros and cons of it.
Computer and the Internet
The computer has a mechanism that is used to send and receive data, and this process is really significant and important for everyone nowadays. Computers are nothing without internet connectivity for the people of today. This machine was used by the US military for the first time, they made use of it for securing their data and sending and receiving it electronically. But now it is used by everyone for the same or many other purposes. A worldwide network that is used to make computers unified is known as the internet, this allows many possibilities of sharing and getting knowledge about any topic.
A list of the pros and cons of computer and internet are as follows.
Pros
Data storing: You can store the data that is important to you or you want to have it for future, can be stored on the hard drive of a computer.
It makes everyone available: You can do emails and messages by means of social media applications to the ones that are far away from you, it offers wonderful ways of being in touch.
Rich information: You can get information about any topic, by just putting the topic in the search bar and doing a click on it.
Important for education: Many of the colleges and universities are using the procedure of online submission of the assignments and for that internet and computer are really important.
Offers platforms for sharing ideas: You can share your innovations, images, and anything that you feel unique on the website and can make fans from across the world.
Cons
Difficult to learn: Many people find it difficult to get a grip on this machine, and they don't want to waste their time by applying their effort on it.
Isolation: It can connect us with the people who are far away from us but it makes us isolated from the surrounding as well.
Eye Strain: The regular and long use of the computer can cause eye strain, and this will be more effective if you are having a small screen computer.
Loss of traditional arts: One can find it difficult to write a letter by their hand after spending some months on typing the emails. Now we don't feel any need of painting and sketching the greeting cards all we know is; we can do this online.
Poor quality information: Everything that is available on the internet is not appropriate, and it is hard to find the things that are true or that are not, so one can trust on the books but not on each and every article that is published on the website.
Conclusion
The most useful invention of this era is the computer and internet; the technology can bring many benefits to the users if they use it for taking benefits. The causes and opportunities are dependent on the person who is using them.
About The Author:
This article is written by Tooba Siddiqui. She is the very qualified writer. Nowadays she is working for the students. She provides the assignment help services for the all levels of students.