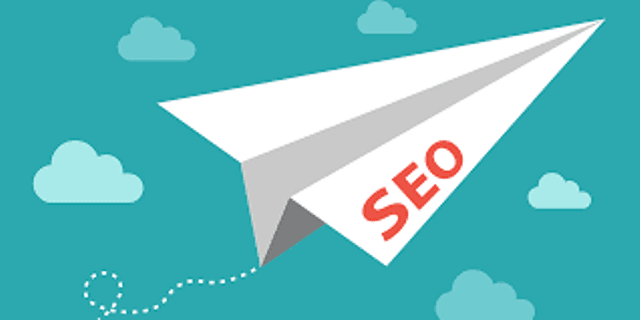 In an eCommerce business, your website is the first interaction you make with potential consumer-base. Every single person in the business world will agree that web design should be customized, clean and captivating to offer uncomplicated user interactivity. However, they might not be aware that search engine optimization also depends on the company website.
Innovation is a good thing, but they rightly say 'excess of everything is bad.' So, you need to keep your web design simple, comprehensive and minimal to save the users from entering into a state of confusion. The time, a site user finds him getting lost on your website and don't find seamless directions his desired product or service he will give up and fall into your competitors' hands.
Do you want this? Certainly, no business deliberately wants to lose a big chunk of prospective customers to your rivals. Whether making a new site or renovating the old one, you have to keep you focused on search engine visibility besides all other factors for improved online presence. If you are unsure what kind of web design will suit your business needs, consider consulting a reliable web design company Dubai that will lead you on the right path.
The eCommerce businesses look for the design with following features;
Impressive Illustrations:
It always feels great when a website embeds striking images and animations to stand out from the crowd. Although animated visual content makes the site more attractive, at the same time mighty illustrations could increase its loading speed. The simple solution is to keep it precise; less than one minute.
However, if your hosting server is capable of holding on to large loads without collapse on any point of time, you can use high-resolution videos with elongated time spans. So, you must design your website while keeping in mind the type and capacity of the server you are going to use. In this way, you can use impressive illustrations without any limitations of time, space and size. You will be open to all possible options of making your website worth visiting for the potential customers.
Short Videos in Banner Area:
Keep your homepage design minimal regarding the overall layout, graphics, color contrasts, content, and other illustrations. Moreover, you see a lot many websites using video content in the banner area mostly. But, they may have a quality hosting platform that loads the page faster. Always avoid using the video content on your site's main page in case your hosting server cannot support it at its best.
In case, you still want a video reinforcing your business domain, then try to keep it short. A video of a few seconds with emphasizes on your business proposition would suffice the need.  Again, if you want to embed a video clip of a few minutes in any part of the site, you should have to keep in mind the element of hosting server. It should not collapse by any means if you want to give phenomenal user experience to the prospective clients.
Mobile-First-Index:
Virtually every single business understands that responsive website is necessary for branding. However, being mobile-responsive means your site's framework should remain intact on all types of browsers and mobile devices.
Google prefers the websites that follow the mobile-first-index ruling. Therefore, you should give substantial importance to this update for improved search engine visibility. Your website design should enhance the usability and productivity factor when it comes to indexing your website for the mobile devices according to Google guidelines.
Accurate Content Placement:
It is important to publish content regularly to engage the target audience. But, this is for the blog on your site that follows a standard alignment. For the remaining content on your website – the web copy should have appropriate placement right from the home to all the inner pages.
It means providing content for all the stages (awareness, consideration, purchase, and retention) of the user journey. You need to track and amend where each of your web pages aims at the sales funnel by adding the appropriate content to guide the customers and drive them to a purchase point for ultimate conversion.
Improved Call-to-Actions Usability:
Just like the sales personnel operate and oversee the customers through a brick and mortar store, the call-to-action buttons functions in the online retail shops.
You need to make all the CTAs on your website visible and clickable. Easy navigation across the web pages will give you the optimal results in the form of increased user engagement and conversion rate when visitors can quickly identify the calling buttons to take appropriate action during the purchase process.
The flawless usability of CTAs allows the web owner to gather user information without any trouble. It helps in building a customer database that plays a vital role in outreach marketing – email marketing. Therefore, it is mandatory to give the due share to your call-to-action buttons while designing a website.
Final Thought:
If you want to see your business grow exponentially, then you need to improve your web design on the line of actions as mentioned above. The collective impact of all these points will lead to your site's increased search engine visibility.