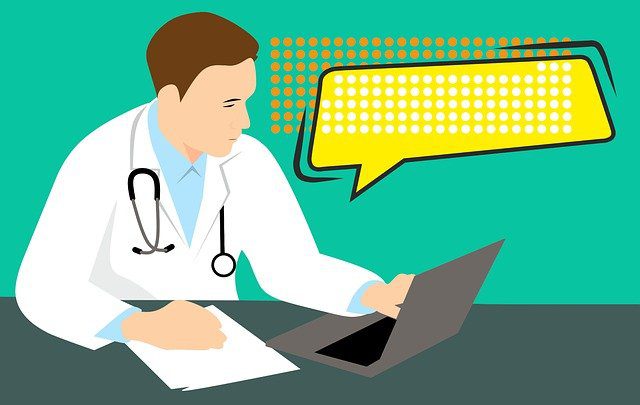 Working in healthcare can be an incredibly rewarding career and a profitable one, especially if you choose to work in the private sector. If you have a passion for caring for others and have entrepreneurial dreams, then starting a healthcare business such as a private care home could be an ideal path for you to follow. If this has been something you have been thinking about after years of experience working as a healthcare professional, here are some of the key considerations to think about before you take those steps in establishing a care home to make sure you are on the right track.
What is Your Experience?
Look back on your experience in healthcare and the roles you have worked in – how well do they translate to running a care home? For example, have you worked in care homes previously and understand how complex patient needs can be? Did you enjoy working face-to-face with the residents at those homes? Having a hands-on experience like this will be invaluable but understanding the ins and outs of business management will also be essential if you want to start a business. You might want to take an educational course on healthcare administration and management specifically to help you understand how to apply business management skills to this particular sector. However, if you are unsure of completely branching out on your own, you could always look into some senior care franchise opportunities instead and be part of an already established company, which may suit you better.
Who Are Your Residents Going to Be?
When you hear the term care home, you might immediately think of this as a senior care option. However, care homes can cater to a range of people, such as those with learning difficulties, physical disabilities, and sensory issues, people who are struggling with mental health conditions, and even those who are facing terminal illness and palliative care. Think carefully about what kind of patients you want to cater to in your care home so that you can make sure it is fully equipped with what you need for the residents and how to market it to the right audience.
Equipment
Once you have chosen what type of care you are going to provide, the next step is thinking about the cost of any equipment and medication you will need to have on-site. This can be very expensive, and you'll also need to include furnishings such as beds, sofas, kitchen appliances, bathroom furnishings, and so on. For medical supplies and equipment, you can order via websites such as medical-supermarket.com for quality supplies at reasonable prices to help you manage your overhead costs effectively.
Recruitment
You can't manage a care home alone, so you will also need to think about recruiting the best candidates who can provide quality care for your residents. Use recruitment agencies to help you with this, as it can be a very time-consuming task going through resumes, and they will be able to send you the best ones to choose from rather than you having to sort through all of the applications yourself. They will also be able to help you organize interviews and short-list your top candidates for callbacks, etc. As well as hiring healthcare professionals to care for your residents, you'll also need an administrative team to help manage records, accounting, HR, etc., so don't forget to look into potential candidates for these roles, too.
Maintenance Work
Another important thing to remember if you're planning to open a private care home is the maintenance work, you'll need to keep up with. If you are leasing the building from a management company, they will be responsible for carrying out big maintenance jobs such as roof repairs, plumbing, electrics, etc., and might even hire a gardening firm to keep the grounds tidy. However, if you are going to buy the building outright, you will be solely responsible for this kind of maintenance. So even if you are leasing, you will still need to carry out the basics to make sure the property stays in good condition. This is an added responsibility, so make sure you're keeping this in mind as well as all the other important factors that go into managing a care home.
What Services Will You Provide On-site?
Again, a lot of this will be based around the particular type of care you will be providing residents, but some things are generally expected in care homes that you need to think about. For example, will there be a canteen or restaurant for residents and their visitors to use? A library and computer room for the use of residents? Will you arrange activities such as arts and crafts or day excursions to keep your residents entertained? Will there be a communal living space where they can socialize with each other? If people are paying to have their loved ones stay in your care home, you need to make sure you are giving them more than just a bed and healthcare to make it worthwhile. They need to be made to feel comfortable and have social opportunities, too.
Safeguarding
As a care provider, you will be responsible for keeping all of your residents safe while they are staying at your facility. This is why it's essential to make sure that all of your staff have the proper safeguarding training. This knowledge will help them better understand what is considered dangerous or abusive behavior and how to spot the signs that something isn't right. It'll also teach them the correct procedures to follow if they do need to report concerns over safeguarding issues to make sure everything is above board. This is vital, as safeguarding concerns or reports of abusive behavior in your care home could destroy its reputation and business, along with causing distress and trauma to your residents, their loved ones, and even your staff. Therefore, this always needs to be a top priority.
Pricing
You will have a lot of overhead costs to cover when running a care home, which is often why private homes tend to be more costly than others. However, it's no secret that specialist care is expensive, and although you will have to make sure you're making a profit from a business point of view, offering competitive prices could also work in your favor. Speak to a financial advisor when you're creating your business plan to ask them to help you come up with attractive prices that will interest those looking for care but will also be enough to make sure your business is profitable, allowing it to remain open and your staff to continue to deliver top-quality care.
Marketing
Finally, you will also need to think about your marketing strategies once you have secured financial backing for your care home and finalized your business plan. Reaching out to your core demographic is essential, so looking at places you can advertise your care home on blogs or sites that are geared towards people researching care options is key. You should also be making yourself known within the healthcare sector, attending relevant conferences and events to promote your care home and what you do you there. Hire a marketing agency to help you with this, can coming up with a strong, clever marketing strategy is essential if you want your care home to be successful, so having experts on the job will make a big difference.
There are a lot of things you need to be mindful of when starting a new business of any kind but setting up a care home will have a special set of challenges that you will need to overcome and prepare for. Above are some of the key things you will need to keep in mind when creating your business plan but remember to conduct thorough research into healthcare and this kind of service to help you make that plan even stronger.