Airbnb is a accommodation booking platform company founded around 2008 and showing tremendous growth with about 2 million listing in about 200 countries throughout the world offering living support for about 50,000 middle-class people. Now Airbnb gives more option for all groups of people regardless of their age group and job to make some extra money without much effort. Say like a student staying in a room for rent and if he is interested in making few extra bucks or a landlord who own many properties looking to make huge money through his properties on monthly basis, Airbnb is ready to offer help. Airbnb is extending its business like other giant companies like Uber who initially launched with cab services and now venturing into delivery services as well. Airbnb is planning to provide guide services for tourists and other facility which in turn would create many other job opportunities in various fields. This article contains the ways the Airbnb is helping people by offering them improvement in their living standard.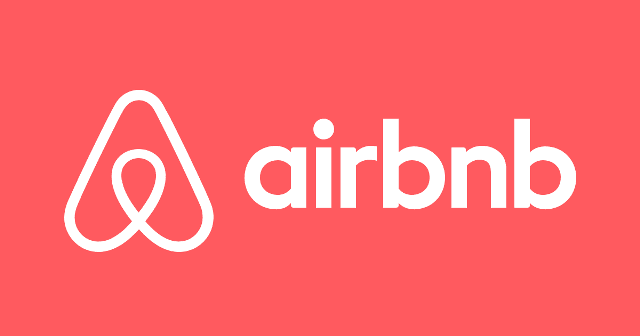 How does a Host become super host and earn extra money?
Ultimately there are four important points to become as a super host in Airbnb. An host becomes a super host: When they have taken 10 booking in a year and gain good experience, When the response rate is maintained high above 90%, When there are many five-star reviews for your listing in the website, When you acknowledge all the reservations and don't cancel many.  Once you have become Super host what is next? Airbnb rewards superior Airbnb hosts with a Superhost badge. Superhost badges give you a unique identification as a host who offers an unusually great experience, and are highly sought after by Airbnb hosts trying to increase their bookings and earn more money.
In addition to that Don't take the rules and regulations easy – Trying to earn money through Airbnb by not following the laws and regulations of the government it will end up with no use as the host might be fined heavily and sometime has to even close the listing abruptly at heavy lose. Regulations regarding taxes, permits or registrations, and rent control/stabilization differ from state to state, Why?sometimes it even differs city to city. Airbnb should be great to offer a helpful page in their website about responsible hosting which includes links to the relevant laws in the state which has to be learnt thoroughly before even thinking of jumping into the business.
Tips to turn customer into happy customers
By now it is clear that ultimate goal of the host is to earn good ratings and reviews from the customers for which the customers has to be satisfied and leave the house or room happily without complaints. For that keeping the room clean, providing few additional furniture along with the common basic facility will alone not help – however these are 'must' for listing your property for rent in Airbnb first of all. Few additional features can be provided for the customer to earn good rating like – helping the guests with information regarding good restaurants, tourists spot, supermarkets and help them get used to the place – giving them contact details and being ready to render small assistances when need of until they settle-in – attend the repairs as soon as possible so that the guest's normal life is not affected. In additional too these responding to the booking queries as soon as requested for and also setting up low cancellation charge would help to attract more customers. Most importantly putting a word to the guest before leaving the apartment to give the listing a five-star rating in the website would help a lot: anyways a happy customer would be ready to it just with the reminder.
Guide at guest's service
It is well known and proven that any tourists opting for a accommodation for their vacation would be happy and pleased if they are offered with the guide service along with the accommodation. Especially if offered by local people themselves they would take up the offer without any hesitation. So, now Airbnb has created a new room for the host to make some additional bucks by introducing this service. The host themselves can provide the service to the guests and get paid directly from them or hire a person from local population and take the commission from both sides for providing this service. By this way the guests too would be satisfied by creating memorable activities by visiting all the important places. The guests are now relieved as they can spend their time money-worth even if they don't have any friends and even if they are new the place.
Alexandra Kenin, host of the Local Experience An Urban Hike Through All-Natural SF, attracted the eye of Airbnb with her previously established tour called Urban Hiker SF. Her three-hour tours are $49 per person for 2-15 people, up to three times per week, or a potential hourly rate of about $33 to $245. Melissa Sands, a marketing operations manager in specialty foods in Brooklyn, booked three Local Experiences on a recent trip to Paris, in groups ranging from 3 to about 15 people, and said she loved all of them. She told that she wanted unique, personal experiences with real people, not massive group tours with the same script for every group and hence she preferred to use the service. The common theme among them that made her feel good is that her guide was a real local giving her insight into the Parisian way of life. All of the guides were passionate and energetic, encouraged interaction and personalized the tours to the group's interests in her trip.
Author Bio
Anand Rajendran is the Co-Founder and CEO of Zoplay,a best android apps development  company in Chennai. As a digital marketer, his main objective is to create new apps with latest coding scripts. The Renters Script available from his company is mainly meant for Ios and Android users which is also Airbnb clone script.