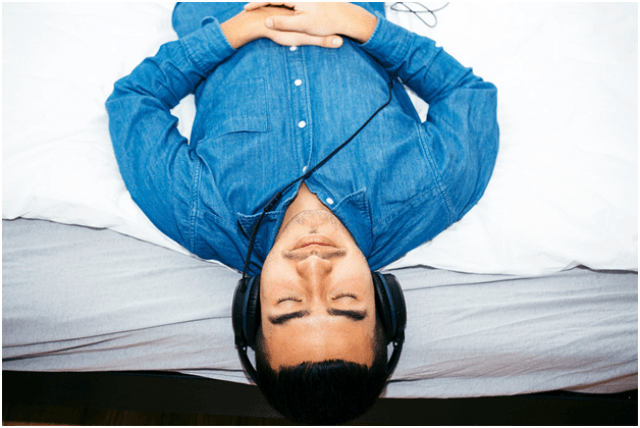 Sleep is very important to human being without a good sleep at night time it is too difficult to do work at day time. Everyone needs good sleep because in this competitive world you need to work allot to achieve something and it can also give fascinating dreams. If you get good sleep at night time then only it is possible.
Near your home there may be some of the disturbance that affects your sleep. Vehicle sound, children crying, birds chirping like many sound can disturb you.
The scientific research is that a person needs deep sleep for 6 hours per day then only you can able to work properly. A small noise can disturb your sleep to avoid this you need to use some devices to avoid the noises.
There are many devices which can use to avoid small noise and they are very comfortable your ear. They also help you to get a better sleep without any noises and now day's many people are using headphones to make them comfort while sleeping.
Noise cancelling devices:
A basic thing is that you can cover your ears due to this small noise can be avoided. You can also use ear buds to cover your ear and they act as a physical barrier. They seal the ear canal and also block the external noise without entering your ears. It is a basic isolation step and these provide a safely to your ears.
By using ear buds you can get a better sleep at night time which makes you very active and they act as a sound barrier device. Ear buds have microphone covers the ambient noise and also produces 180 degree noise cancelling waves and also erases the ambient noise.
There is some of the noise like smooth music, rain sound, humming of fan and this sound creates a good sleeping background. Some of the people can have habits to listening of relaxing music due to this your mind get relaxed and helps you to sleep.
Mostly ear phones are used to hear music through electronic device and they are uncomfortable to use at the time of sleeping. Earphones are the electronic devices and they are costly too. Noise cancelling device like earphones and ear buds are made up of fabrics which are smooth and comfortable to you while sleeping.
The noise cancelling ear plugs are also used to reduce noise while sleeping. In this device there is no wires are attached and it is small in size and comfortable to your ears. It is mainly designed to reduce the sound that affects your sleep.
These types of ear phones and ear buds are checked, tested and they are safe to use. There is different type of earphone and ear buds that are used to give us good sleep. These devices are likely same and they belong to different company.
Many ear plugs are also used to reduce noise while sleeping. Likewise all these device are useful to you because they gives a better sleep to you. There are many advantages by using this noise cancelling device and gives a good energy to your body.
This noise cancelling device was coming with affordable cost and they can be used by everyone. There are different designs and unique model of those devices are available in market places. Use your likely device which enables you in good sleep.
Benefits from these devices:
These devices can give you a better sleep due to this you can get a fulfilled sleep and some of the noise cancelling devices are fixed in your room and they generate some waves that covers your bed due to these ambient noise are reduced so that you can have a good sleep without any disturbance.
At the time of deep sleep you can also enjoy your sweet dreams. So start using of ear devices like ear phone and ear buds though these you can have a better sleep which are very comfortable to you while sleeping and they are made up of fabrics and cotton so they are very smooth to use. Start using these types of noise cancelling devices to improve your sleep and to avoid ambient noise at the time of sleep.
Tom Berdinger has written about headphones, earphones, and other topics for many websites. Having more than three years of experience in earphones and headphones, we can say that he is a true audioholic. . If you have some questions about headphones you can visit his website HeadphonesEncyclopedia.com.