The cryptocurrency market has shown a sharp drop in recent months, generating some concern among investors. The current situation of digital assets keeps a large part of the community on edge, who do not stop wondering about the predictions for 2023.
However, the experts have spoken, and many of the projections indicate good news for lovers of tokens and digital currencies. Do you want to know what will happen in the coming months with Bitcoin, Ethereum and Cardano? We'll tell you then.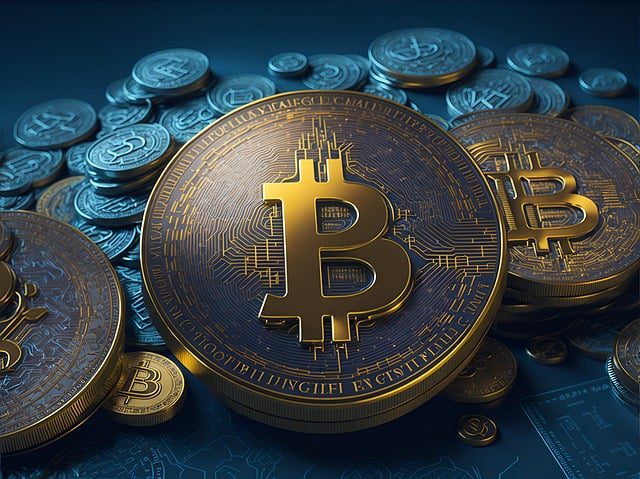 Rise of Bitcoin and end of the bear market?
Bitcoin is one of the main pillars of the cryptocurrency market . Consequently, if this same one has a positive projection, probably the rest of the assets also have it. Therefore, the predictions for 2023 on this currency are essential for those who are interested in investing in the long term.
Likewise, according to Philip Swift, co-founder of the Decentrader website, the bear market that Bitcoin has been dragging is about to end according to on-chain metrics.
Or so he recounted in an interview with the specialized cryptocurrency media, Cointelegraph, where he indicated that we are at "A point of maximum opportunity" referring to the asset in question. His assurance of this statement comes from a series of clues and key numbers pulled from the LookIntoBitcoin platform.
Cryptocurrency prediction on pessimistic scenario
The pessimistic scenario has only a 20% probability. This is a situation in which we would have a second round of the crypto winter that we are experiencing in 2022, with strong downward pressures that affect not only digital currencies, but the entire set of financial assets. Inflation would not stop, forcing central banks to hold or even raise rates further. The economy would go into crisis and prices would remain high.
Thus, the global market capitalization of the cryptocurrency market would once again fall below the psychological barrier set at 1 trillion dollars (925,000 million euros). In addition, the fall would be accompanied by a new wave of bankruptcies of those exchanges that are in the worst financial situation , thus producing new mergers and acquisitions.
This scenario would also have a complex legal landscape, since it presupposes that the authorities of different countries toughen the regulations in force in their territory and even take legal action against the most important players in the market.
Cryptocurrency prediction on estimated scenario
This prediction is central and has a 70% probability, since at the moment it is the one that best matches what we have seen at the beginning of the year and what can presumably happen in the future. Slowly but steadily, the total capitalization of cryptocurrencies will continue to increase until reaching the orbit of 2 trillion dollars (1.82 trillion euros).
We would also be witnessing a good harmony in the financial markets, with the central banks definitively stopping their rate of interest rate rises, inflation falling and the economies bordering on recession, but without settling into it. In addition, no less than a percentage of new launches would be well received by investors, something that is already happening with the appetite shown towards ICOs.
Cryptocurrency prediction on optimistic scenario
The third scenario would be the most optimistic, since it would have to be accompanied by a new stock market euphoria. In a certain way, it is not necessary for us to experience a series of expansive policies, but it would be enough for inflation to fall rapidly and with that, one or two interest rate cuts could arrive.
Such a condition would give wings to the market capitalization of the crypto market, exceeding 2 trillion dollars and being able to reach 3 trillion (2.77 trillion euros). This scenario, moreover, artificial intelligent would have to go hand in hand with a particularly visible laxity as regards international regulation. It would not be so much a laissez faire , but rather a certain flexibility when legislating.
Bitcoin predictions for this 2023
Philip Swift also talked a bit about the context of Bitcoin's current microeconomics, comparing it to other bear cycles for the coin. He himself indicated that "The lack of trust that exists towards governments and their currencies" will create a strong deviation to digital assets.
In this sense, he estimates that Bitcoin will be one of the main beneficiaries in this migratory race towards safer alternatives . All this in the face of the inevitable recession of several economies in the world, including the United States and Europe.
This could occur during the first months of 2023, at the latest in the middle of the year. In this way, Bitcoin would break its bearish cycle, managing to recover the demand for the currency, which in turn will generate a boost in other tokens.
As a final point, Swift highlighted the need to "Be strong" and abandon the idea of ​​dismissing the power that cryptocurrencies have in the future . All the predictions indicate that Bitcoin will rise this coming year, and therefore you have to "Have patience".
Positive predictions in other major cryptocurrencies in 2023
People who work in the world of cryptocurrency development  know that the main reference is Bitcoin. Therefore, if the bear market is expected to stop and instead start to rise, it can be assumed that the rest of the assets will also increase in price.
In this sense, one of the main beneficiaries of the predictions of the rise of Bitcoin is Ethereum, whose price has also suffered many bearish peaks lately. However, according to the analysts of "Next Advisor", it is expected that by 2023 ETH will exceed its all-time high , thus exceeding the barrier of €5,000.
In fact, this month of December promises to be that turning point in which currencies manage to start rising and price changes stabilize.
Cardano, BNB, Polygon and other major cryptocurrencies
Both ADA, BNB and Matic will be other digital assets that could start with a rebound this 2023, according to analysts from the American magazine "Time". If the predictions come true, Cardano will manage to generate an ROI for its investors of approximately 100% , which positions it as one of the main objectives to invest.
For their part, both BNB and Polygon are supported by being currencies that can be used in different ways (not just to speculate), this being a fuel for their own networks.
What to expect in 2023 about cryptocurrencies and their predictions?
As previously mentioned, several events have created a bear market in the middle of 2022, affecting most cryptocurrencies. Either due to legislative decisions by powers such as the US and China, or due to geopolitical conflicts such as the current dispute between Russia and Ukraine. In addition, to this are added other situations that generate greater distrust in investors, such as the FTX scandal.
However, the world economy is hanging by a thread. And, for many people, the currencies of their territories are no longer a reliable option. Inflation is a problem that many countries face globally, and citizens are the main victims.  For this reason, several analysts agree in their predictions. Indicating that, it is very likely that during 2023 a very large wave of demand will be generated towards the most important cryptocurrencies such as Bitcoin, Ethereum or Cardano.