User query
"I want to upgrade my old Windows 7 to the latest Windows 10 OS but I'm facing a dilemma whether or not to do. This is because I have some Backup files created in my previous OS. I used the NTBackup Tool to create these BKF files and they contain some very important business related data. Is there any possbility to open and recover BKF file on my Windows 10 system?
"Due to download of a file from the Internet, my system got infected by a trojan virus. This led to corruption  of all the system files including the BKF files I had created as backup of my confidential data. I desperately need to recover corrupt BKF file to resume my work as I am in need of data from the corrupt backup files. Can someone suggest any helpful solution to my ongoing problem?"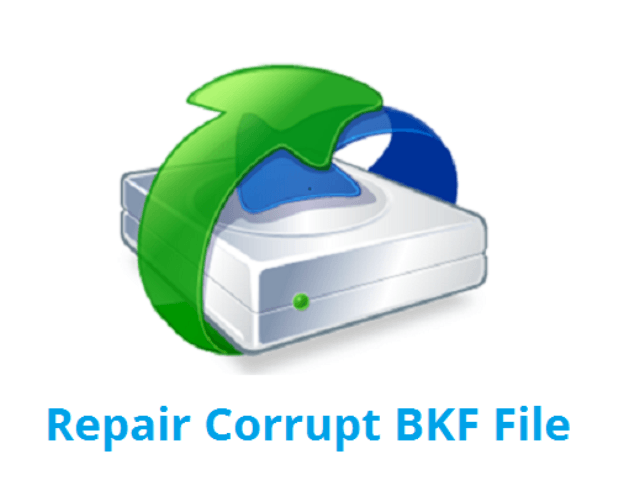 Need for BKF Recovery
BKF file was used with the inbuilt NTBackup Tool to create data backups. In cases where a user formats the system and installs a clean copy of XP or upgrades to any higher OS version, there is a need to restore BKF. This is because Windows OS versions higher than XP do not support the NTBackup Tool.
Sometimes BKF file can also get corrupted due to one or more reasons. This is also a reason to repair and recover corrupt BKF file.
Recommended Solution: You can make use of a third party software solution such as BKF Recovery to recover BKF file swiftly and without any hassles.
Let us first know about the causes for BKF file corruption.
Reasons for BKF Corruption
There can be a variety of reasons for BKF file to become corrupt. Some of these probable causes are listed below
Interruption during Backing up– When there is some disruption while a backup is being created, it can lead to corruption of file, thereby giving rise for the need to recover BKF file through a repair.
Sudden Shutdown: Power failures or other reasons may cause unexpected shutdown of the system causing files to get corrupt
Crashing of disk– Disk Crash can occur at any time without any prior warning. If the BKF files are saved in the disk sectors which are affected, then you may need to remove corruption and recover BKF file.
Virus Attack– These fragments of code make changes to the system as well as BKF files to cause corruption. There is a need to recover from the effect of a virus.
System malfunction-This can occur due to any hardware or software failure and renders the BKF useless. The only alternative is BKF file recovery.
NTBackup Tool to Manually Recover BKF File
The NTBackup Tool is supported with Windows versions up to Windows XP. It can also be used on higher Windows OS by downloading the executable file on Windows 7, 8, 10.
Follow the steps given below to recover corrupt BKF file using this tool.
Step 1:  Download the archive nt5backup.cab from the web
Step 2:  Use any software to extract its contents to a desirable folder
Step 3: Do a right click on NTBackup.exe and select Run as Administrator
Step 4: A new popup window will be displayed. Click on Ok to continue.
Step 5: Click Next button on the Welcome to Backup or Restore Wizard page.
Step 6: Choose the option Restore files and settings and click on Next
Step 7: Now click on the button Browse and find the BKF file which is to be restored. Then click on "OK"
Step 8: Click on the File Tree to expand it and choose the files or folders to be recovered.
Step 9: Click on the button Advanced
Step 10: Select the option Alternate location from the Restore files to drop-down menu and enter the path for saving the data.
Step 11: Click on Next and then on Finish
The process to recover BKF file will get completed.
Limitations of  NTBackup Tool Method
The greater number of steps to recover BKF file, make this approach very time consuming
NTBackup Tool works in Windows OS higher than XP only if additional files are stored with its executable file
The method is also highly complex due to multiple steps being involved to recover corrupt BKF file
Conclusion
There can be multiple reasons to restore .bkf files like shifting to higher Windows version, or corruption of BKF. Several reasons can be responsible for this and restoration of data can be done using the NTBackup Tool. This approach is not reliable and feasible hence it is a better alternative to use a third party solution.