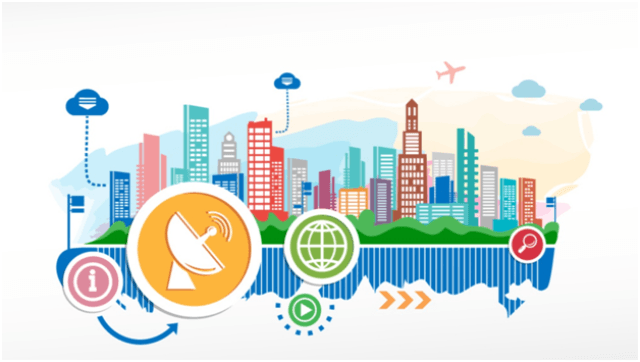 The Telecommunications industry is gradually establishing its position among one of the top industries to use high volume information system. There has been an increase in new technologies such as telecommunications, video and audio services and the Internet. With the world going more and more digital, day by day, most of the information and actions are needed to be stored on disks.
In an industry like telecommunication, information is stored in multiple ways, including various operating systems in the storage of structure, and in different volumes. The main concern of such large data storage is when a user tries to access it. This requires a well-planned business solution, so as to make relevant data visible among all the other stuff. Here is where data warehousing comes to play.
The telecommunications industry provides a wide range of opportunities to the professionals, who take on the job of improving its data warehousing abilities, but, the data storage and analytical necessities push the boundaries of technology. This requires efficient data management and creates a need for training new professionals. For those, who are interested, getting data science training will be a good start.
Benefits Of Data Warehousing
The functions of data warehouses include pulling out data and storing it, analyzing and transforming the data into meaningful information and recording it in agreement with the demands of the user. Large and complex queries are also processed efficiently here. There are various positive gains and improvements to the successful implementation of Data warehouses.
Timely Access to Data: When the need arises, data warehouses enable the users to have access to multiple sources for gathering data. Also, the data retrieval period is shortened, enabling the business users and analysts to spend more time in data analysis than gathering it.
Increased Business Intelligence: Insights will be gained through improved business intelligence. The task of decision makers will become simple, as they will be better informed by having access to organizational data and credible facts, which will help in better strategy development. Marketing segmentation, inventory management, financial management, and sales are some of the processes which can be improved by data warehousing.
Increased System and Query Performance: The analytical approach to data warehousing is entirely different from that of the operational system. Created for holding big volumes of data with an ability to retrieve that data efficiently and quickly, data warehousing allows a huge load to be taken off from operational systems by effective distribution of the system's burden.
Business Intelligence from Various Sources: With data warehousing, information that are stored in different sources and multiple platforms can be integrated into a single data source, thus diminishing the efforts required in repeating the same steps for data gathering from different sources.
Improved Data Quality: Data warehousing enables the standardization of data from various business sources and also provides the data with a more consistent from improving the quality of the data.
Why Data Science Training Matters
With the rampant growth of technology and data science across the other industries, many businesses are exercising high demands for those well-versed in data science. Such a high demand is leading several publications to term this profession as a hot career option. It creates plenty of opportunities for aspirants with data science training.
Having a certification in data science helps in various ways, such as:
It prepares professionals to tend to the growing demands of big data and technology. It also empowers them with knowledge in certain technologies such as Hadoop, Mahout and machine learning, etc.
Data science technologies have created huge career opportunities for those well trained in data science. Not only in IT sector, but data science has established its hold in other leading industries as well.
Data science is an important factor, not only in leading institutions but, also in the leading locations all over the world. You can easily make it to the top business locations in the world with expertise in data science skills, which comes with training in this course.
As a trained data science professional, you will be sought out by the top Fortune companies seeking expertise in data science and technology.
Having a data science certification in your CV helps authorize your skill set and knowledge of technology. This increases job demands and allows you to fill in the new positions that are created rapidly.
Data science is transforming the traditional methods of solving data related problems by providing new and powerful solutions. With the addition of insights and statistics, data science can surely bring a huge change in the value of the business. Therefore, it can be concluded that getting a data science training, can not only help you establish your career path but also guide you to some of the top positions offered to the individuals.