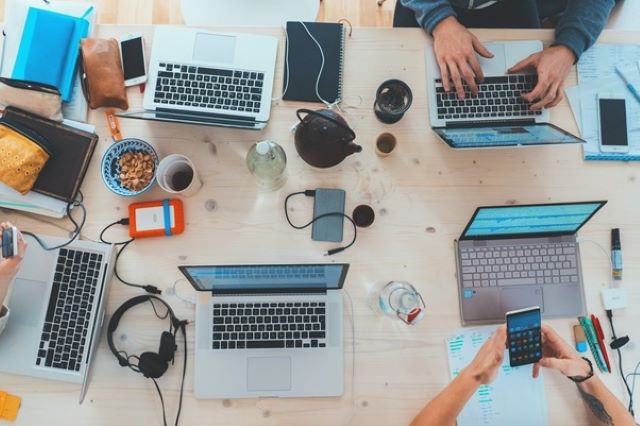 While your project might be ambitious and well-thought, you still need IT staff augmentation to implement it in life. Everything starts with an idea you develop yourself or created by the clients that ask for your help. Although you already have a dream team of professionals, you might lack employees at different stages of work. It might sound like a disaster since your customers expect fast and positive results, but you still have a way out of the problem. Read this article and find how to quickly find professionals you need for your team.
How to Extend a Software Development Team?
There are four major ways you may choose to hire professionals in your team. Pick one, and you will quickly solve the problem with your team. Each of them is considered to be the best in specific conditions. Here they are:
In-house hiring. This is the most classic option. You hire specialists whom you can control and help to develop new skills in your team. This variant works only if you can motivate your employees and offer everything a specialist needs for growth. This person will be familiar with all your projects and a team of software development. If you want to use this approach, you might need to include such possibilities in your business model from the very beginning;
This is the most trendy option on the list. You can use outstaffing agencies to find the IT company that will be the most suitable for the project. You hire high-quality specialists without any worries about the new employee payments since all you need is to pay for the work that was provided. To make sure that the company is right for you, read the reviews on its services, check out their total performance and reputation;
If your team receives a project they don't have time to work on or are not very skillful to do, you can use this method. You hire a software development team that already has all the IT specialists you need for the project. You have to provide the information on the project to this team that will work independently from you until they bring you results. You can use the services of IT companies from other countries. This is the tricky option since you hire the whole team and not one specialist. You need to trust this company completely and make sure that all your business relations are documented;
Freelance developers. This option is popular among many IT specialists who try to pick the propositions they find the most interesting on the market. Freelance is also considered the start point for an IT developer's career. It is useful for big IT companies who have numerous projects and need professional help with some of them. It is easier to hire a specific person for the project and pay only for the services that were provided. However, you might need to spend some time learning a portfolio, receive feedback from previous employers or customers, and even test the person you want to hire.
Advanced Team Extension
There are lots of pros of each option we discussed here. Based on your situation, IT team, and the project, you can decide which one of them is the most beneficial for you right now. You can use different approaches depending on the projects you receive. Don't hesitate to ask for professional help if you need it, since many famous and well-known companies always use the assistance of outside specialists without a doubt. Pay attention to the specifics of each way and choose wisely. Which way of work is more preferable for you? Share your thoughts with us and other readers below.