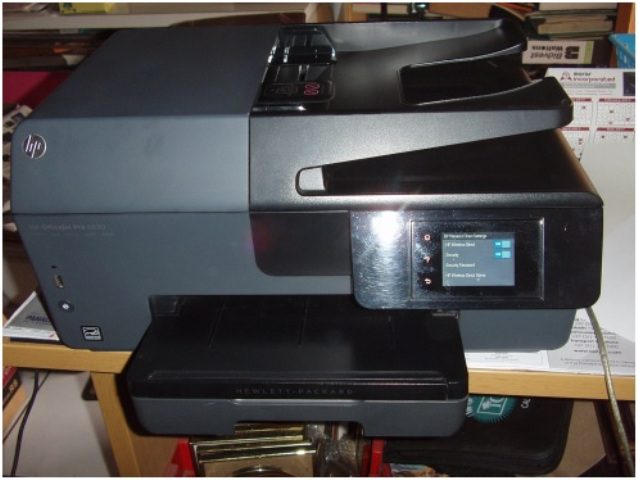 Presently, there is a huge collection of printers in the market. So, it becomes difficult for anyone to find out the right printer with high-quality documents, images and charts printouts. In offices, the performance of the entire office depends upon this technology. So, many businessmen prefer to buy an all-in-one printer that consists of many options and each option is suitable for a specific purpose.
The printer belongs to the technology that cannot be upgraded. Therefore, always keeping in mind, before buying that the cost of consumable also depends upon the type of printer.
So, before choosing the right printers, let's discuss the types of printing technology and their application area:
Printing Technology    
Application Area
Inkjet
In this, Cartridge is filled with liquid ink and mixing them will give you the desired colour.

Advantage: This device is easy to use, has good colour reproduction, so it does an excellent job with printing documents, colour images, photographs.

 

Disadvantage: it has a limited life and the high cost of cartridges.

Matrix
This printer is gradually being replaced by more progressive models.

 

Advantages: Printers are designed primarily for printing texts and tables, it is possible to print information for carbon paper. The colour of the image depends on the ink ribbon, which is most often black.

 

Less common options with colour.

 

Disadvantage printing module. Print speed and quality are low.

Laser
Cartridges are filled with powdered toner. Advantages: The printers in the application ensures the economical consumption of powder, good image quality and accuracy, with low cost per print, no smudges and colour stability. The cartridge has a fairly large resource.

Disadvantage: Monochrome is not suitable for colour printing. As the colour is much more expensive.

Multifunction devices
This is good for printing, copying and scanning documents, images, text files.

Many MFPs are equipped with fax when connected to a telephone line, is capable of transmitting all sorts of data.

LED light
These devices are distinguished by reliability, noiselessness and have high-speed colour printing.
Hard ink
The prints obtained on such printers are characterized by a special brightness, saturation and density. At the end of the colour ink, the device continues to print in black.

Disadvantages: it consists of high cost, low resistance and the high cost of printing. To prevent melted ink from being drained into one tank, it is generally not recommended to turn off this device.

Plotters
This device is used to produce wide format printing.
Why Choose the Right Printer?
Today, many printer brands lie in the market which is famous and reliable like Hp, canon, brother etc. But if we talk about hp officejet pro 6830 printers, it has the ability to serve quality as well as quantity products. Moreover, this printer is rich in providing high-quality copy, scanning, faxing and printing results.
How to Choose the Right Printer?
Now, if you have decided to buy this printer, just look at its specification, that will help you in choosing the best printer for your office and home use:
Easy Connectivity With Other Devices
The HP Pro 6830 can easily connect to your computer and to a network with the help of the following:
Wireless (Wi-Fi)
Wired connection (using an Ethernet cable)
USB cable
Support For Latest Technology
These days, People prefer  quick and from anywhere printouts, therefore, it is essential for your printer to support the following technologies:
Consider Paper Tray Size of Printer
Before choosing a printer, be ensured with the right amount of paper feeding to prevent the device jamming.
Photo paper: between 50 to 60 sheets
Plain printing paper: around 200 sheets
Envelopes: around 15
Paper Sizes That It Can Support
US Legal
US Letter
A4
US Statement
US Executive
B5 (ISO)
B5 (JIS)
A5
A6
Get the details for Printing Speed

HP officejet pro 6830 Printer has excellent speeds for documents printing. But its speed varies with the size of paper. So, it is essential to look at the following criteria of printers:
ISO: between 8 to 18 papers per minute
Draft: between 20 to 25 papers per minute
Duplex: between 5 to 8 papers per minute
Use of External Memory
As HP OfficeJet Pro 6830 printer does not support a memory card, so, you can use a USB pen drive that belongs to the following brands with this printer:
HP
Kingston
SanDisk
Transcend
Lexar
Sony
Verbatim
PNY Attache
Toshiba
Imation
Adata
Final Words
Hope the above tips help you to choose a perfect printer for needs. As the printer is considered as long term asset of the business so, it is essential to weight its all pros and cons carefully. In addition, you should also pay attention to its consumable like ink and power consumption. This will save your pocket from a big hole.
About Author:-

Jack William is a marketing specialist from Wellington, New Zealand. He works as a Digital Marketer for Printzone, which is the biggest warehouse of Printer Inks. He also writes articles on technology and business for several online magazines and websites.