The Importance of Web Designing for Emerging Businesses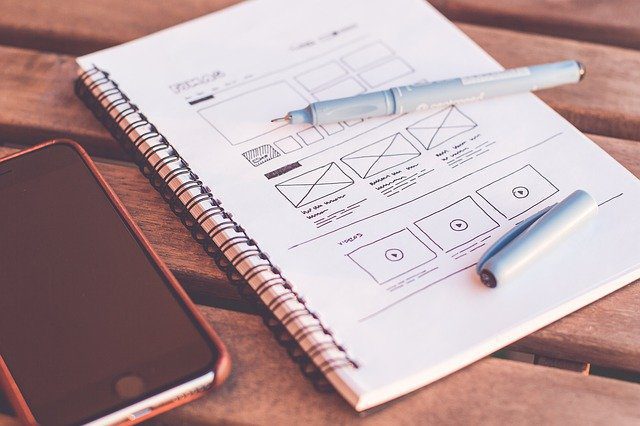 With everything gradually moving on to the virtual platform, it is not surprising today that many companies have now begun to provide their services that are specifically meant for web-designing and other related stuff. It is gradually becoming one of the most sought after services of the internet and the people who want the best of it, are not shying away from getting what they specifically want. The main function of having a very well structured web-design is that it is aimed to adjust to the size of the visitor's viewport and is well suited to the convenience of the viewer
Essentially, Web Designing is the systematic presentation of content on the internet by web-allowed software. Since nowadays, most of the people spend their maximum time on websites and portals, it has become more important than ever for firms, especially the ones that are relatively new in the market to be able to showcase their products and connect with potential clients on the platform of the web itself.
Along with PHP and HTML, factors like Custom Elements and Shadow Dom, make for a good Web-Design. There are several advantages for going for a professionally done web – design for any emerging business today and a few of them have been explained in brief detailing below.
1. First Good Impression
As it is rightly said that first impressions are the last impressions, and certainly, this saying holds itself out well in this aspect as well. The website that gets presented to the clients is essentially the first and the foremost interface that the customers get about the company and a lot of opinions get shaped by the look and the functionality of the website.
The website is a reflection of the company, its motto, and the tenets it lives for. Apart from showcasing all the products and services that are provided by the firm, it also facilitates the clientele in getting to know the company for what it is, in its entirety.
2. Helpful in Getting A Higher Search Ranking
Another benefit of getting a great web design is that the website is going to enjoy a very good ranking in Google's SEO. It is the optimization of a website to come up at a better position in online search options.
It is an understandable concept that if the website ranks among the top positions of the search page, then it will surely have a greater number of customers in comparison.
3. Makes Competition Challenging
The business world is very competitive and it is very usual to see the opponents coming up with new tactics to stay ahead in the game. And therefore, having a professionally designed website for any business is going to prove super helpful for you to stay on top of the game. It is very significant to get established and build a name and having a very good website is going to make that a tad bit easier.
4. More Revenue Generation
It is known to everyone that a professionally designed website has a design of perfection and that is what helps to bring in more clients for the business. According to the experts at https://www.intoclicks.com/tucson-web-design/, the more attractive and user friendly the design is, the more customers you can expect. And the more customers of the business, the more revenue for the commercial venture.
5. Word of Mouth Publicity
Psychologically speaking, humans tend to get attracted to things and that is the reason why they end up spreading the good word about something they like to their friends and family members.
Similarly, if an individual particularly likes a web-design and talks about it to someone, chances are there that they are also going to check out the website and if they like the services and the products enough, then that means a greater number of visits to the website and possibly may help to bring in more revenue.
6. Easy and Convenient Access
A good and user-friendly website will enable very easy and convenient access to a customer. The design must be easy to use as nobody has a lot of time in today's world and that is why the experience must be a good one.
Also, the website requires to be free from all kinds of bugs and other problems so that the buyer or visitor does not have to face any kind of unpleasantness.
7. Brings in More Online Traffic
One of the many benefits of having a brilliantly and well thought of web design is that it contributes to getting more online traffic. The more people get to relate with the design and use of the website, it can be expected that the good experience they have will be shared with others and thus it will bring in more people.
8. Regularized Maintenance
Getting a company to design your website for you will not only get you a great design but will also make sure that you are getting regular maintenance for it from the designing firm.
Many times, it is seen that web design companies extend their services to perform maintenance services from time to time and that helps to keep the website in top shape. They help to fix any problems so that the website never faces any kind of problem.
9. Aids in Conversion
As insinuated earlier, a great web design helps to facilitate visitors to turn to new and hopefully long-lasting customers of the company and this kind of conversion is very useful in retaining the old as well as building new clients for the future.
10. Better Browsing Experience
Just as importantly, it has got a great role to play in the user experience of a client. It is a very easy fact for anyone to understand that the better a website is designed the better browsing experience one will have. Hence, good web design is very important.
In closing
Thus, it can be said that web designing is an important component among all the virtual services that are objected towards helping small businesses gain a solid and substantial footing. A well-crafted web design goes a long way for the clients to remain associated with the business.