In today's fast-paced and ever-evolving marketing landscape, professionals must possess a relentless curiosity and an insatiable hunger for knowledge. The skills cultivated in this dynamic field have the power to elevate individuals into highly sought-after experts. To quench this thirst for expertise, the digital realm is replete with educational content that can augment marketing knowledge. However, the key to maximizing your time and resources lies in discerning which platforms offer the most comprehensive insights and valuable resources to bolster your business or campaign strategies. Here's a comprehensive list of the top six educational websites in the marketing domain, each brimming with the potential to propel your business or campaign to new horizons.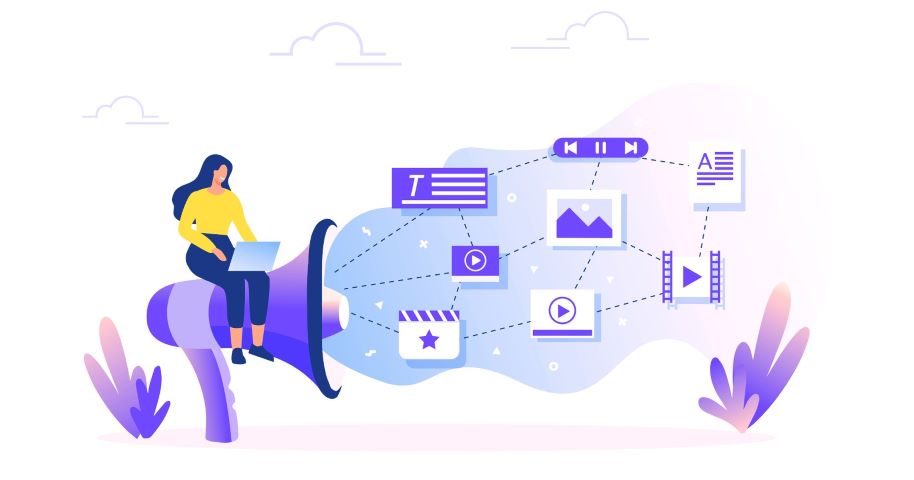 1. Neil Patel: Demystifying Digital Marketing Dynamics
The name Neil Patel resonates profoundly within the world of digital marketing. As one of the most prominent figures in the field, Patel curates educational content that not only simplifies complex concepts but also elucidates the nuances of various digital marketing domains. His unique approach ensures that the content is accessible to both novices and seasoned professionals.
In addition to his educational endeavors, Patel has executed successful marketing campaigns for businesses spanning diverse industries. This hands-on experience empowers businesses to emerge as industry leaders by leveraging innovative strategies that amplify their reach. Patel's impactful podcast series reaches over 6.5 million monthly listeners, providing a valuable source of insights for marketers on the go.
A Pinnacle of Expertise and Insight
The depth of Patel's expertise is evident in his ability to break down intricate marketing strategies into comprehensible fragments. His educational content stands as a testament to his commitment to empowering learners at all levels with the knowledge needed to excel in the dynamic realm of digital marketing. Whether you're a novice seeking foundational insights or an experienced marketer striving to stay ahead, Patel's content offers a roadmap to success.
A Catalyst for Innovative Marketing Campaigns
Beyond his educational contributions, Patel's practical experience in crafting and executing marketing campaigns underscores his mastery of the field. By implementing creative approaches that resonate with diverse audiences, Patel has helped businesses establish themselves as front runners in their respective industries. His campaigns serve as living examples of the transformational power of strategic marketing in driving growth and visibility.
Neil Patel:
2. HubSpot Academy: Empowering Marketing Excellence
HubSpot Academy stands as a veritable treasure trove of ebooks, courses, and certifications tailored explicitly for digital marketers. Renowned globally for their expertise in inbound marketing, sales, and customer service training, HubSpot Academy has attracted over 165,000 professionals who have successfully completed their programs.
The platform's credibility lies not only in its comprehensive curriculum but also in its certification offerings. Moreover, HubSpot Academy's concise ten-minute articles provide succinct solutions to pressing queries, further cementing its position as a reliable and accessible educational resource.
HubSpot Academy:
3. Content Marketing Institute: Cultivating Content Mastery
Content marketing often operates in the shadows, yet its impact is undeniably profound. Content Marketing Institute (CMI) addresses this gap by providing reliable, up-to-date resources dedicated to content marketing. CMI offers members exclusive access to webinars, workshops, and certifications spanning a spectrum of digital marketing facets.
Taking a holistic approach, CMI curates an extensive library of podcasts, ebooks, and blogs tailored to both B2B and B2C industries. Their official magazine, Chief Content Officers, delivers insightful articles and marketing-related research, solidifying their commitment to nurturing excellence in content marketing.
Content Marketing Institute:
4. Social Media Today: Navigating the Social Landscape
With a staggering monthly user base exceeding two million, Social Media Today stands as a thriving community-driven content-sharing platform. Encompassing platforms like Facebook, Instagram, LinkedIn, and more, it caters to individuals seeking best practices and real-world insights in social media marketing.
The platform's dedicated section for marketers and customer service executives fosters a collaborative learning environment, facilitating the exchange of experiences and strategies. This vibrant exchange of insights ensures continuous growth within the ever-evolving realm of social media marketing.
Social Media Today:
5. Moz: Unveiling SEO and Beyond
When queries arise about search engine optimization (SEO), analytics, paid campaigns, and organic marketing, Moz is the go-to resource. Comprising contributions from industry experts, Moz's content offers illuminating insights that enable marketers to make informed decisions.
The Moz Blog serves as a comprehensive repository of diverse marketing resources, including blogs, articles, case studies, whitepapers, and more. Their comprehensive training courses cover marketing fundamentals, and the platform provides a wealth of data insights, from keyword rankings to domain authority analysis.
Moz:
6. Growth Hackers: Fostering Collaborative Expertise
Growth Hackers stands as a collaborative platform where businesses, both large and small, come together to tackle challenges and unveil innovative solutions. It serves as an invaluable resource for individuals looking to enrich their marketing acumen and ascend to leadership roles. The platform's private invite-only community enables interactions with top leaders from various industries.
Hosting insightful growth discussions, Growth Hackers cultivates the exchange of learnings and inquiries among members. This spirit of collaboration drives holistic growth and innovative solutions within the marketing landscape.
Growth Hackers:
Conclusion: Navigating the Path of Marketing Mastery
In today's Volatile, Uncertain, Complex, Ambiguous (VUCA) market environment, staying ahead of clients' marketing needs isn't just important—it's non-negotiable. To maintain a competitive edge, continuous skill enhancement and staying attuned to evolving trends are paramount. These six eminent marketing websites stand ready to empower marketers, equipping them with the insights, tools, and knowledge necessary to navigate the dynamic terrain of modern marketing.
The path to marketing mastery is a continuous journey. Embrace these resources as allies in your pursuit of excellence, and embark on a journey of perpetual growth and expertise. As you harness the collective wisdom of these platforms, your clients and business will undoubtedly reap the rewards of your enriched marketing acumen. This journey, marked by relentless learning and strategic application, will not only elevate your professional journey but also contribute to the ever-evolving landscape of marketing itself.
With the websites mentioned in this article, you can strengthen your digital marketing strategies, learn about marketing management and campaigns, and establish yourself as a thought leader in the market. Just be careful about choosing the right platform for your requirement.