Credit – http://ukraine-travel-advisor.com/wp-content/uploads/2016/03/TourismMap-iPad.jpg
I remember the time when we used to go on a holiday, our parents used to carry maps, guide books, and various other forms of printed materials. But, today, you can do all this with the help of apps. Nowadays, most of the e-commerce companies and travel companies (all being an imperative part of tourism industry) are mainly dependent on the mobile apps as an effective way of customer engagement.
The travel companies are providing their customers responsive and user-friendly applications so that it fulfills their booking and travelling needs. Mobile apps have also proved beneficial in playing other major roles in the tourism industry. These apps have certainly proved beneficial; this is the reason travel companies are investing heavily in mobile applications. Let us get to know about the benefits, in detail.
Understanding The Customers In A Better Way
Making the most of the data about where you are spending most of your time online, what mobile apps you frequently use, what are your interests, and above all what are your expectations from a travel company are some of the key drivers that help travel companies offer tailor-made services to you.
Essentially, travel companies are taking mobile apps as a testing ground or controlled environment where such companies can gain key information about both your browsing and purchasing habits and then on the basis of this data create different offers, promotions, and discounts.
Customized Services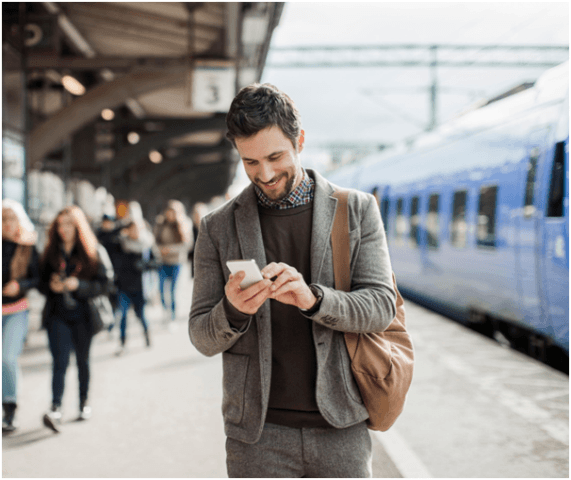 Credit – https://marketingweek.imgix.net/content/uploads/2017/03/22102547/Travel_1240x1040.jpg?auto=compress,format,&crop=faces,entropy,edges&fit=crop&q=60&w=3071&h=2576
Today, mobile apps have certainly become an important source through which the travel companies can engage you with their services. Today, we are totally dependent on our smartphones to do the things for us like https://www.limofind.com/tx/amarillo-party-bus-rental/. Therefore, travel companies have also started offering customized services as per the customer's needs and requirements such as airline booking, accommodation, and packing, etc.
Hassle-Free Holidays
When you have to enjoy a hassle-free holiday trip, planning surpasses all other factors. Mobile apps also do play a pivotal role in the planning process. Agree or disagree, there are a number of requirements of traveling. From booking a cab, staying in the best Michelin-rated hotel, to visiting the best tourist attractions. You can do all this with the help of an app while enjoying the comfort of your home.
We all know how challenging it was just to book a taxi during the holiday season. But, now with the help of mobile apps, all you need is to run your fingers on your smartphone and voila you can book one for you. With so many travel apps, there is a stiff competition amongst them to offer the best deals and discounts.
Better Communication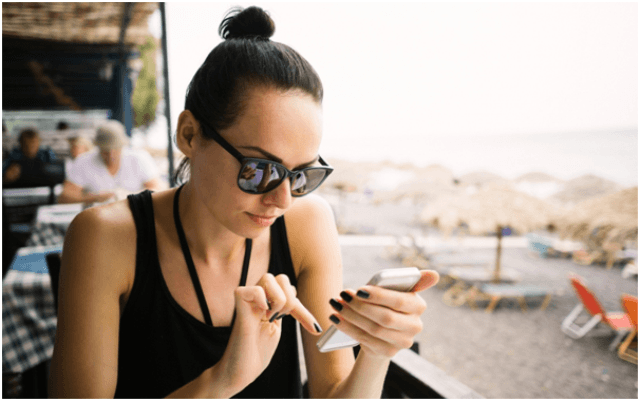 Credit – http://cdn-image.travelandleisure.com/sites/default/files/styles/1600×1000/public/apps0415-stories.jpg?itok=jewM-WCZ
In the older times, it was more than a challenge for the travel companies to stay in touch with their customers before, during, and even after their airplane has touched down at the desired destination. But, mobile apps have certainly given an opportunity to the travel companies to communicate with their customers.
So, whether it is requesting a feedback about the excursion, offering better travel packages, or offering key insights about the latest travel & tourism trends, mobile apps have certainly given a direct channel through which they can nurture a bond with their customers
Convenient & Portable
If you have mobile travel apps, you can easily link them with the Geo-location-enabled services such as GPS and Google Maps to have maps, directions, route diversions just in case you are lost in an unknown location. When you have these apps installed on your smartphone, you no longer have to carry guidebooks and hefty maps. Some apps also offer a real-time view of the destination you are visiting and will also give you latest updates of the availability of the accommodation there.
Reducing Your Paperwork Considerably

Credit – https://fthmb.tqn.com/nA16bxWXpmU0Xrwy92SyRViMNtg=/2122×1415/filters:no_upscale():fill(transparent,1)/about/482190423-56a832223df78cf7729cf420.jpg
These mobile apps also help you to go paperless. This really come handy as you don't have to carry soft copies of the travel brochures, hotel booking papers, receipts & invoices, and tickets. In addition, it also helps cut down the resource and labor costs. This not only proves beneficial for the business travelers but for all those who are traveling alone or with the families, knowing that all their important information is there in the app and referring to that information is just a swipe away.
Easy Booking And Direct Payments
These apps provide real-time bookings. With the help of this, you as a customer will get the accurate information related to your incursion and activities. Moreover, you also get to make direct payments in ways convenient to you.
About Author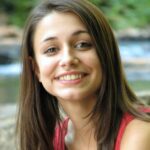 Sophia Jones tries to live her life like the sun – setting her sights high and vowing to always rise up again. Always game for an adventure, Sophia loves widening readers and her own expectations of our vast, beautiful world. As a journalist, Sophia writes to inform. As a creative writer, Sophia strives to inspire. Overall, she hopes to captivate. She currently writes for qwikfix.