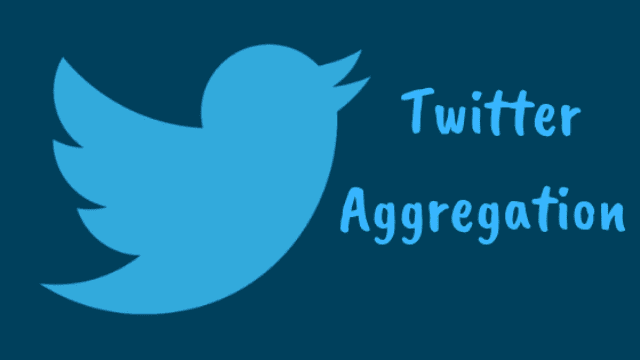 Whenever you plan any social media marketing strategy for your event, which social media platforms come to your mind in the first go?
Whichever event it may be-conferences, trade shows, convocations, graduations, seminars, and others, Twitter is surely one of the first social media platforms that come to your mind.
And that's a very logical way to think.
Twitter is one of the places with the highest unique monthly visitors. It is the place where they post about how happening your event is or which activity they are currently participating in.
Keeping in mind the fact that organizing an event is no child's joke, one very important task is aggregating Twitter posts at one place where they could be managed, monitored, tracked, and analyzed before displaying them to your audience.
This article throws light on the fact that why incorporating Twitter Aggregator in your marketing strategy, is so important.
Let's have a look at some of them.
Displays User-Generated Content
Twitter is the place where most people come and share their experiences, give feedback and reviews about anything and everything they use. It is the place where they share their views.
So, this is the place where you will find relevant user-generated content.
When you aggregate Twitter feeds, you are actually aggregating user-generating content from various sources to display it to your audience to build your brand authority.
Employing Twitter Aggregators allows you to manage, monitor, curate, filter, analyze, and finally display your aggregated Twitter feeds to your audience at the event.
When the event is ongoing, there are so many other responsibilities to take care of, employing a Twitter aggregator at least reduces your burden of managing the Twitter feeds displaying user-generated content.
Enhance User Engagement
When you display aggregated Twitter feeds during an ongoing event, it not only creates social trust but also enhances user engagement.
People actually engage and interact with these feeds, finds them informative, relevant, fresh, and original. They grab the visitors attention and makes them stay and have a look at the aggregated Twitter feeds.
These feeds also encourage other users to tweet and contribute to the Twitter feeds being displayed. Everyone likes being displayed on the big screen, employing a Twitter aggregator lets you handle what to display and what not to. So that you can take care of the fact that maximum visitors participating in the Twitter interactions get displayed up on the Twitter Wall.
Time & Cost Effective
Aggregating Twitter feeds with the help of Twitter aggregators comes as a great relief as it lets you get rid of the constant duty to manage and monitor real-time Twitter updates. A Twitter aggregator does the work of aggregating and displaying curated real-time Twitter feeds automatically.
Employing a suitable Twitter aggregator helps you a long way as it manages, filters, customizes and does many other such important treatment to the Twitter feeds that are to be displayed to your audience visiting the event.
This saves you a lot of time and money which you can invest in other important duties that you need to perform.
Curate Creative Content
Twitter aggregators give you the power to curate Twitter feeds so as to maintain the content quality to the standards of your brand while you display it to the audience at the event
User-generated Twitter feeds displaying their feedback sometimes might not be apt enough to display at the event in front of the audience. So, you can choose what to display and what not to in order to maintain the health of your Twitter feeds stream running up on the Twitter wall.
Monitor Twitter Trends
When you aggregate Twitter feeds from multiple sources via hashtags, mentions, handles, and locations, then you can monitor the latest Twitter trends by analyzing all different types of tweets altogether on a single dashboard.
This also allows you to keep a check on what is trending about your event on Twitter. You can further promote this trend by encouraging the event hashtag.
You can monitor these trends and performance of these Twitter trends with the Analytics feature that comes along with the Twitter Aggregators.
Original & Fresh Content
Aggregating Twitter feeds allows you to deliver fresh and original content to your users in an event. This keeps them engaged and interested in the event.
Displaying Twitter feeds aggregated in real-time also provides a factor of authenticity to your brand as real-time feeds cannot be faked or purchased, and that too when the event is live.
Over To You
Twitter Aggregation is one of the best ways to display user-generated content and track it's performance. So, what are you still waiting for?
Go and implement Twitter aggregation as an important element of your digital marketing strategy and experience amazing results for your brand.