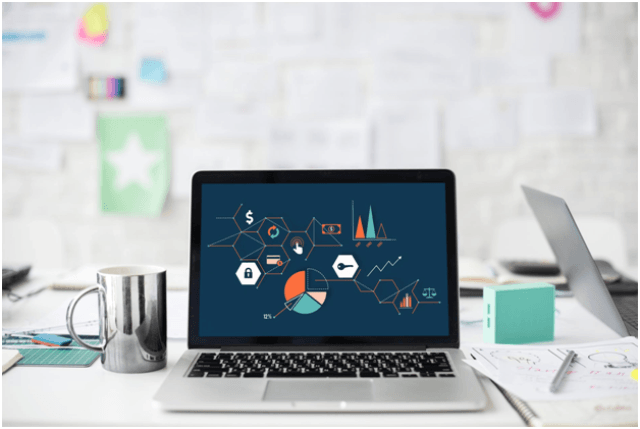 Every website owner wants users to stay longer on their platform. They do everything in the domain to make their website more appealing and easy to use so it can attract more users. One way to achieve this goal is to add some attractive and unique images to your platform. Uploading genuine photos will always help you to earn the trust of your user. But when we talk about images, everything comes to their quality and size, and a website designer never wants to compromise on any feature that affects the quality and loading speed of their platform.
There are other factors as well, that play an important role in web designing. They are used to enhance the website's credibility, along with engagement with the users. A designer always needs to work on the web design and enhance the user interface 'UI' and user experience 'UX' with respect to current demands and trends. They need to find solutions that affect a website's presentation positively without affecting performance. For this reason, there are multiple tools in the web designing market that can help a designer design a perfect website.
These tools can help you reorganize your entire workflow, improve the structures within, help you in working smarter and use your knowledge in the right direction. They make you work efficiently by solving your designing problems, making users happy and creating trendy and bold designs that will help you convert leads into ever-growing sales. New web designing tools are hitting the markets and they are very effective in simplifying things for every developer. They help you invest on the right path, reduce the workload and time that is needed to complete one task. Following are 5 website designing tools that are very useful for all designers to help them out in their designing tasks. These tools will help you in becoming more work efficient, productive and creative. So take a look and use them to enhance your overall work and website's performance.
Adobe XD
The development and research team of Adobe has realized that they needed a vector designing and a wireframing tool, so they came up with Adobe XD. This tool provides all designers with the ability to design non-static interactions, drawing tools, sharing tools, mobile and desktop previews and much more. It also provides every user to select a certain device-specified art board for initiating a project, and even option to import UI kits for material designing and more.
The purpose behind the creation of Adobe XD is not to replace any other tool that has been around for some time, such as Sketch, but to provide rapid simulations. It is also a very light interface tool with a good deal of photos laden in it. It is also great for enhancing the working profile of a designer. With the feature of pushing the content live quickly, it offers a copy paste feature from every Adobe app.
Sketch
A sketch is a famous tool and every web designer knows its advantages. It's Bohemian Coding Vector for UI design tool is known to many, but most of the designers still depend on Photoshop for user interface 'UI' designing. Even the introduction of Adobe XD cannot change this fact. However, with the world going towards rapid advancements, designers need to change their approach with respect to shifting trends. They need to create awareness to learn new tools and effectively use them.
We admit that learning new tools and getting more exposure is not an easy task, especially in website designing business as one is quite settled and easy with a specific tool. And nobody like the idea of training themselves from the scratch on a new tool, but when a tool such as Stretch, is easy to use and is even more efficient, there is no looking back. The sketch is a vector based tool, which means the size of applications and files are dramatically reduced as compared to any other tool such as Photoshop.
Zeplin
Zeplin is an amazing tool that eases the experience of converting Photoshop or Stretch files into different formats for different operating systems. You can easily convert your files into Mac, Window or any other web-based app format with Zeplin. The best feature of Zeplin is that it provides a quick reference for all the factors of web design, such as dimensions, colors, fonts and much more. It is a time saving tool and a luxury for every developer.
Affinity Designer
Affinity Designer is known to many designers as the tool that is replacing Photoshop. Every designer's first impression of this impressive tool is beyond amazing. It offers modifiable, nondestructive layers and other amazing features that make the unique art of web designing enjoyable and creative. Affinity Designer is a dedicated designing tool and you can work on images, adjust their quality and do anything without even damaging their quality, size or layouts.
Sometimes it becomes a very challenging and difficult task for a designer to upload images on the website, application or a software without compromising on the size, quality, and layout. But at the same time, they have to make the user interface and experience out of the world that helps to keep a user busy on your platform. It also encourages optimization of a website on search engine result pages that directly affects traffic and sales. For this reason, Affinity Designer is a great tool and it helps a designer to use images without compromising on their layouts, size, and quality.
Anime
Website developers look for easy and time-saving methods to work and make things easier for them. CSS animations and their transitions are a big step forward in the right direction, but it has created more complexity in interactions and often they entail a library to complete them. For this reason, Anime is developed. It is an animation engine that every developer wants to add complex animated components to their websites, applications, and software. With time, more animated concepts are going to take over market and Anime is going to play a major role in designing to make things easier for all designers.
About Author
Alex Mahone, a passionate travel blogger, can help you find cheapest flights, accommodation, traveling reviews about different travel destination and other things you need to take care for a good travel experience.