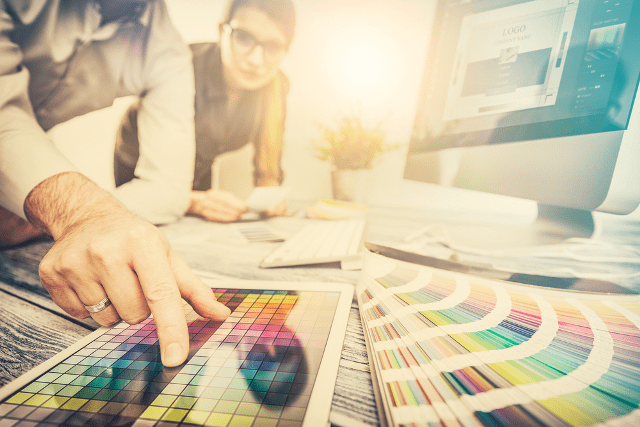 Logo designing is a debatable topic nowadays. It is because of the fact that businesses realized the importance of logos for an effective marketing outcome. Why, this complete thought process happens before designing a logo. A logo is made for creating an impacting mark of a business. It is not just a graphical mark but its design is contained with all the elements that are the depiction of business aims and objectives.
Due to its significance, a number of essential elements needed to be considered while designing a logo. Following are some of the important tips that will help you design a perfect logo for your brand.
Online videos are the supreme information resource
Before designing a logo, it is necessary for you to take a complete knowledge about the trendy elements, the new graphics styles, and the tricks. These tools can be easily found out by watching online videos. Numerous logo designs agency, as well as individuals, upload many videos regarding the knowledge of logo designing methods and techniques. YouTube is one of the most prominent digital platforms that presents thousands of video tutorials for logo designing.
Always start with a sketch
Implementing the design that you thought must create a perfect logo should be implemented on the software. It is because the energy that it takes is much more than if it is created on paper. It is hugely advised to the designers to sketch numerous designs until you get the finalized one. After the satisfaction with a sketched one, you can now start creating on the digital platform you use. Almost all the logo designs agency has this stage in order to get a best and satisfied design for their client.
Moreover, the best way to start sketching is to draw as much as you can. Do not sketch the designs you think will work, but draw all the possible design that might come to your mind. It is necessary because the more you draw the wider your thinking domain will go. This will open numerous opportunities for you to think over many domains of designs and you might get the best design you were searching for.
Simplicity is significant
Designers usually direct on creating a logo that contains all the necessary elements of a business. This ends up in a design, which is a super complex ion nature. Hence, the viewer never understands the real idea or motive behind the logo. This is why, it is necessary for a business to have a logo, which is simple and easy to understand for its potential customers.
For instance, consider the logo of a renowned brand NIKE. Their logo is the simplest and effective form of creative design. They depict all they want to say to their audience through a right mark, which is extremely simple, recognizable and effective. Today, all the logo designs agency in the world have started to implement this strategy and there are numerous businesses built based on the simplicity factor.
Copy and then modify
While designing a logo, most of the time it happens that we create a design, modify it and the regret. It is because the outcome is not up to the mark and we want to have our first creation back, which is impossible. Therefore, it is suggested to create a design and in case of modification, you should have a copy of that design and then modify it. It will keep both the designs with you, which will help you in switching to the first one easily; also, you can compare the designs for a better and improved design.
A story is the real point depiction
Before you start designing your logo, it is necessary to think a while that what the story behind your business creation is. It is because the best way to attract and engage the audience is to tell them the story and the need you realize due to which you are building the business. The story is important to be known for a designing purpose, as it will cater all the necessary elements that needed to be underlined in the company's recognition and for that logo is the best method. This is why thorough research on the company's establishment is obligatory for a designer to know.
Theme is important
Before designing a logo, it is important to finalize the theme that should be implemented in the design. It is necessary because the first thing that a person catches is the theme that design follows. A nonprofessional will not get into the technical details of that theme but what he recognizes about your logo is the theme. In theme, color is the preeminent factor that chases all the audience at an instant.
Many of the renowned organizations use this element to create a distinct mark of their brand. For instance, if you visit a mart and find numerous red color bottles, the first thing you get is a 'Coca-Cola' soft drink, even if you do not read the name above, this is the impact that color creates. This is why it is necessary for every brand to consider a theme important for their logo design.
Conclusion
Designing a logo might be critical and stressful, but through applying all these significant elements, you create the best logo design that will be influential and effective.