Massive storms or earthquakes can disrupt our daily lives and commodities we have become so accustomed to. The electronic gadgets we heavily rely on making our lives so much easier. Unfortunately, there are times when power sources can falter, leaving us unable to communicate or move safely throughout our homes.
On the other hand, if you are an avid adventurer or a novice camper, enjoying the outdoors as frequently as possible, you are probably well aware of the risks that Mother Nature can impose on us.
You may find yourself before a completely new challenge which was a part of every day – but for our ancestors. For a modern man it could be quite tricky. It seems like we've lost the touch with nature and forgot something that is primordial for all of us. Maybe you find yourself lost on a trail you've known for so long, your card broke in the middle of nowhere and someone is hurt or a predator set their eyes on your tent in the wild.
Whatever the emergency, the below listed six life-saving tech gadgets are the ones you'll want to have in the case of an emergency.
Light Sources
Light sources like LED lanterns and lights are necessities and life-savers in emergencies like a power outage or when staying in the great outdoors. At about $15, you can get a portable, water-resistant Rayovac Sportsman LED lantern flashlight with a bright light of up to 305 lumens.
You can choose between 3 light modes, and get up to 140 hours of runtime on energy saver mode. Just bear in mind that this lantern is battery powered, so you will need to get some D batteries first.
Also, consider getting battery powered lights that are kept plugged into an outlet, and automatically come on when the power goes out. You can get those for less than $30.
A Portable USB Battery
When the emergency hits, communication can be vital. External battery power bank for your electronic devices is an absolute must-have. A reliable, high-capacity portable battery like the upgraded 20,000 mAh power bank can keep your smartphone running for at least a couple of days.
And not only that, it effectively protects your device and guarantees a long battery lifespan. This handy device is designed with circuit protection as well as overcharge and over-discharge prevention.
At only under $15, it offers good value for the money.
Durable portable power storage is the perfect assistant for travel, business trips, fieldwork, and so on. If you are planning a longer trip, it might be wise to carry more juice if you are unsure of the electricity availability.
Goal Zero Yeti 150 Solar Generator Kit
This portable power station can store a charge for up to six months, and it is versatile when it comes to the sources it can power on. It can harvest solar, wall, or automotive power and juice up any device from a smartphone to a lamp.
And you know what is also great? It can easily fit in a backpack, and you will still have some space to spare.
The Yeti 150 isn't on the cheapest side, but it offers real value compared to portable batteries. Its full price is about $399.It is an eco-friendly generator that will come in handy during blackouts, camping, or working at remote workplaces.
VSSL First Aid Kit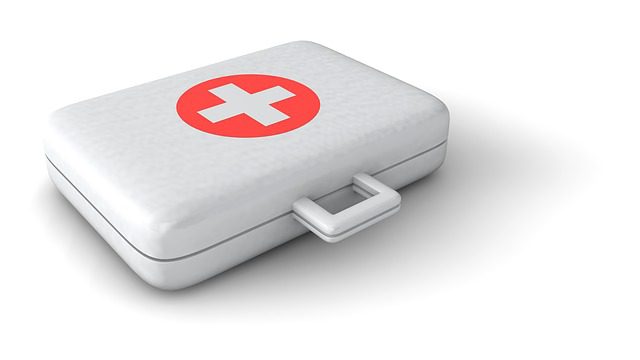 This first aid kit is completely unique with its durable, completely waterproof, sleek, and compact design. It is perfectly organized, lightweight, easily packable, and comes with a lifetime guarantee.
The VSSL First Aid Kit includes more than 46 first aid essentials like a 4-mode LED light, a compass, a durable multipurpose tape (you can use it to bandage wounds or repair gear), large and knuckle bandages, as well as steri-strips designed to close deeper cuts.
There are even more perks like disposable thermometers, antibiotics and burn cream, aspirin, ibuprofen, tweezers, safety pins, emergency whistle, and more.
$125 isn't that much for a first aid kit made from military-grade aluminum designed to last for a lifetime.
LifeStraw
Proper hydration is critical whatever you may be doing, and especially when taking up an outdoor adventure. Running out of clean drinking water can be a huge problem. That's where this smart gadget comes in.
You can stick the LifeStraw into a dirty stream or a lake as it acts as a water filter that instantly cleans the contaminated water. This little tool is perfect for emergencies as it traps the pathogens, so the water is safe for you to drink.
LifeStraw is an award-winning personal water filter that can filter up to 1,000 gallons of contaminated water without using any chemicals.
It is portable and ultra-light, and it doesn't even require batteries to run.
BioLite CampStove
This fantastic little thing turns heat from the fire into electricity while creating a vortex of smokeless flames! BioLite's portable campfire can simultaneously cook your meals and charge your devices (phones, lights, headlamps).
And what's also great about this awesome device is that it can easily fit any backpack since it is the size of a water bottle, weighing just 2.06 lbs. BioLite CampStove is an eco-friendly tool that can burn any dry biomass, including dry sticks, pinecones, and pellets.
It also comes with a LED dashboard that allows you to know the status of battery, fire, and fan. The regular price is $150, but you can get one at about $100 on discounts.
In conclusion
The most important thing in the case of an emergency is, of course, keeping your cool and trying your best to avoid panic.
There is no tech gadget that will work and help you if you let panic get the best of you. Don't think about the worst case scenario, don't think about how they did it in movies. It is all just part of the adventure and something you will live to tell your kids about.
So let your inner survival instincts kick in first and remain calm, organize everything and use the odds to your own advantage.