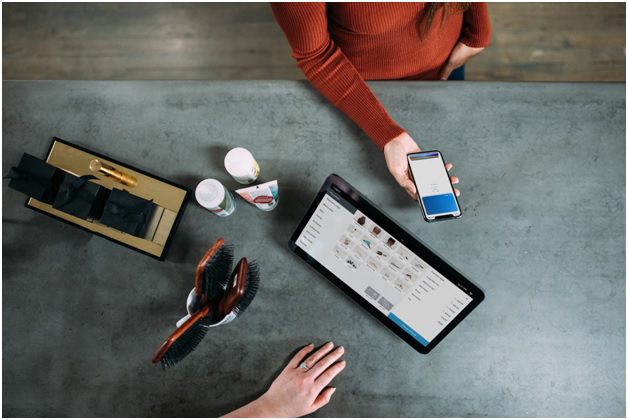 Selecting the right point of sale (POS) system is one of the most important decisions a business owner can make. While for the most part, the POS is not going to decide the success or failure of a business, it can go a long way toward simplifying your operations and providing services and data that can help to cut costs or increase revenue.
If you are new to running a business, you might be surprised by the vast array of systems that are available and the myriad app integrations and options that come with different POS systems. When you look at it all, it can seem a little overwhelming. Fortunately, there are just a few points that you need to consider when trying to find the right POS system for your business.
Cloud-Based POS Systems
One of the first choices is between a system that operates in-house or to use a cloud-based POS. With the many benefits of cloud-based POS systems, this is the option most businesses choose. With a cloud-based POS, you have something that does much more than just process transactions and keep records.
One of the main benefits of using a cloud system is that it can track and analyze every transaction to provide valuable insights to your business. Along with that, a cloud-based POS can integrate in with other systems to streamline many of the processes at your business. They are also preferred by many businesses because of their ability to scale and adapt with ease.
Type of Business
Different businesses have different needs, so it only makes sense that there would be POS systems that are designed to meet the varying needs of different businesses. One of the first points to consider is whether your business operates online, at a physical location, or both. If you operate a mobile business, then you are going to need a point of sale that can travel with you.
Furthermore, you are going to need to consider the type of business you operate. Whether you operate a retail store, a restaurant, or any other type of business, you are going to want to find a POS that works well for companies that operate in your industry.
Integrations
With modern cloud-based business software, many of the systems can connect and communicate. This can take some of the work out of running your business, provide you with information that would otherwise be unavailable, and open up new opportunities.
If you are shopping for a new POS system, you should consider its ability to integrate with other types of business software. With the right POS, you can have the system connect with your inventory management system, your accounting software, your customer relationship management software, and more.
Ease of Use
Learning to use a POS shouldn't feel like you are acquiring a special skill. Most systems are designed to be user-friendly, but each person's experience can be different. A good POS system should be easy to set up and it should be easy to learn.
Some systems might require the attention of a support professional when it comes to the set up and learning advanced features, but you should be able to teach a new employee the basics in a few minutes. If it is complicated to learn or you feel like you regularly need the help of a support professional to solve problems, then it is not a good POS system for your business.
Extra Features
Every POS system is going to have its core features, but many also have extras you can pay for if you need them. Before selecting a POS system, you should take the time to investigate the many features that may be available.
As an example, try setting up a self-checkout kiosk at one of your locations. If this is a feature you need, then you are going to want to make sure to go with a POS that supports that feature. As another example, some restaurants might want a POS that connects to an ordering system with screens in the kitchen.
Support
With any POS, the hope is that you are not going to need much attention from the support team. That being said, you never know what kind of issues you may run into, so it is good to know that you are going with a company that has a good history of providing support to their clients.
If you are going with a more complex system, you might want to consider a POS that comes with professional installation. You should also consider the hours and days their support team works. You might not need 24-hour support, but you want to be able to get technical support during the operating hours of your business. If you are open Saturdays and the POS provider doesn't provide support on weekends, then it probably is not the right system for your business.
Cost
The cost seems like it would be the most straightforward consideration, but there is more to weigh than you may think. Additionally, different vendors structure their pricing in different ways, so price comparisons can be difficult.
Hardware and software are some of the core costs that go into getting a POS system. For software, you are either going to pay a one-time fee, or pay for a plan that comes with a monthly charge. Along with that, you also have credit card processing fees and the possibility that there may be an extra charge for a support plan.
As a final point, one tip to help you find the right POS is to find out about the experience of other business owners. Most POS systems will have already been used by thousands of businesses and you can usually find their opinions online. If you have friends or colleagues in your industry, you should also ask them about the experience they've had with their POS.